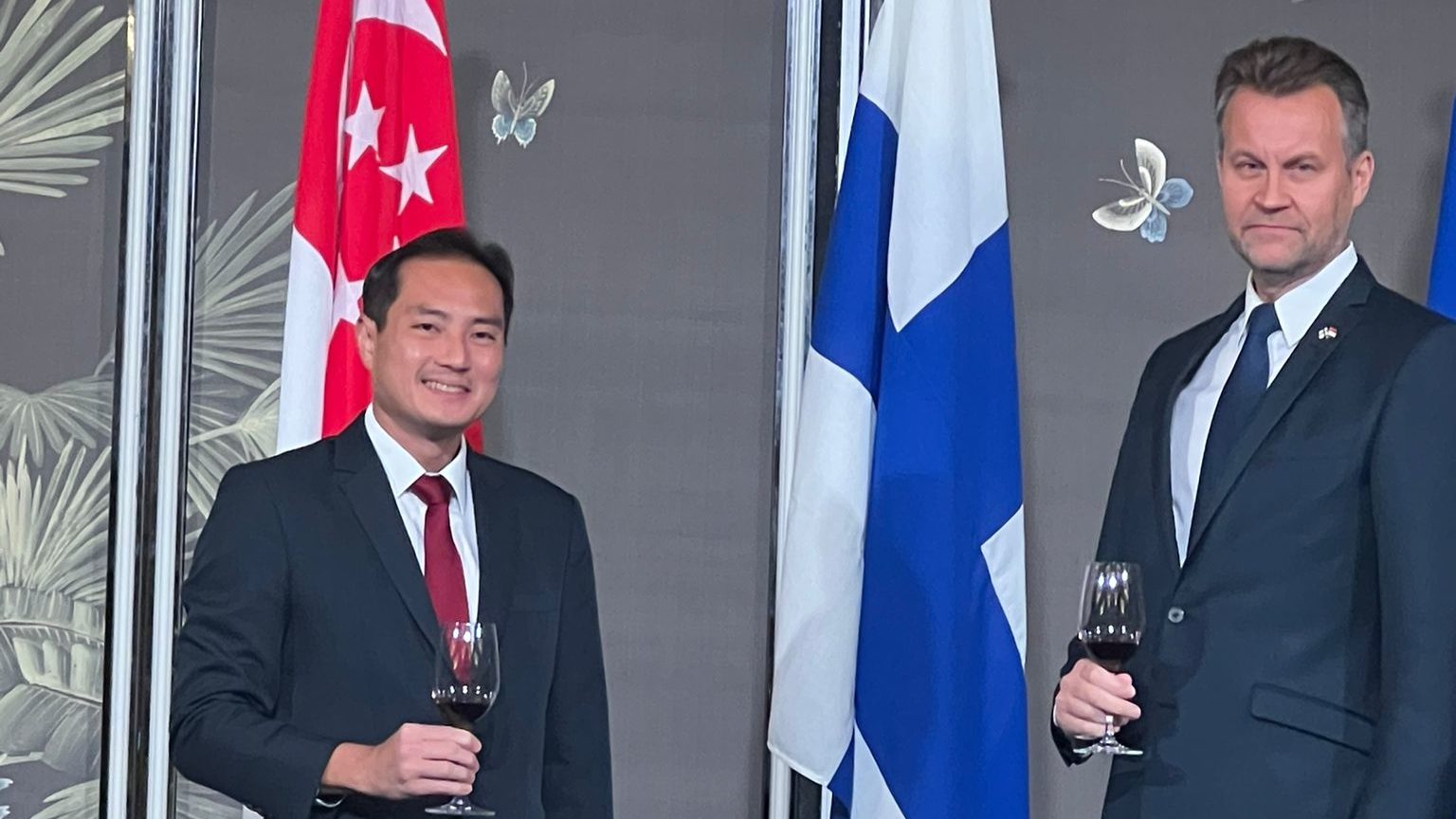 The Finland Embassy hosted a diplomatic reception with Singapore's Senior Minister of State as a guest of honor to celebrate Finland's National Day.
On December 6, 2022, the Finland Embassy, headed by H. E. Antti Vänskä, celebrated their Independence Day at Shangri-La Singapore. The guests of honor representing Singapore were Kiat How Tan, Senior Minister of State, the Ministry of Communication and Information, and the Ministry of National Development.
 
Finland and Singapore share a strong bilateral relationship, with economic cooperation acting as the main driving force. Finland and Singapore frequently send delegations to forge alliances in a variety of fields, including technology, maritime industries, and education. The ambassador announced that the Finnish Embassy will host a Nordic Day celebration on December 10th where guests can meet Santa Claus at Gardens by the Bay.
 
Mr. Tan Kiat How, Singapore's Senior Minister of State, also made a speech and reaffirmed the strong relationship between the two countries. As part of the festivities, the Finnish Embassy also invited Samuel Phua and Mervyn Lee, Singaporean graduates of the Sibelius Academy in Finland, to perform the national anthems of Finland and Singapore as well as "Finlandia," a composition by Finland's greatest composer, Jean Sibelius, to honor Finland's Independence Day.