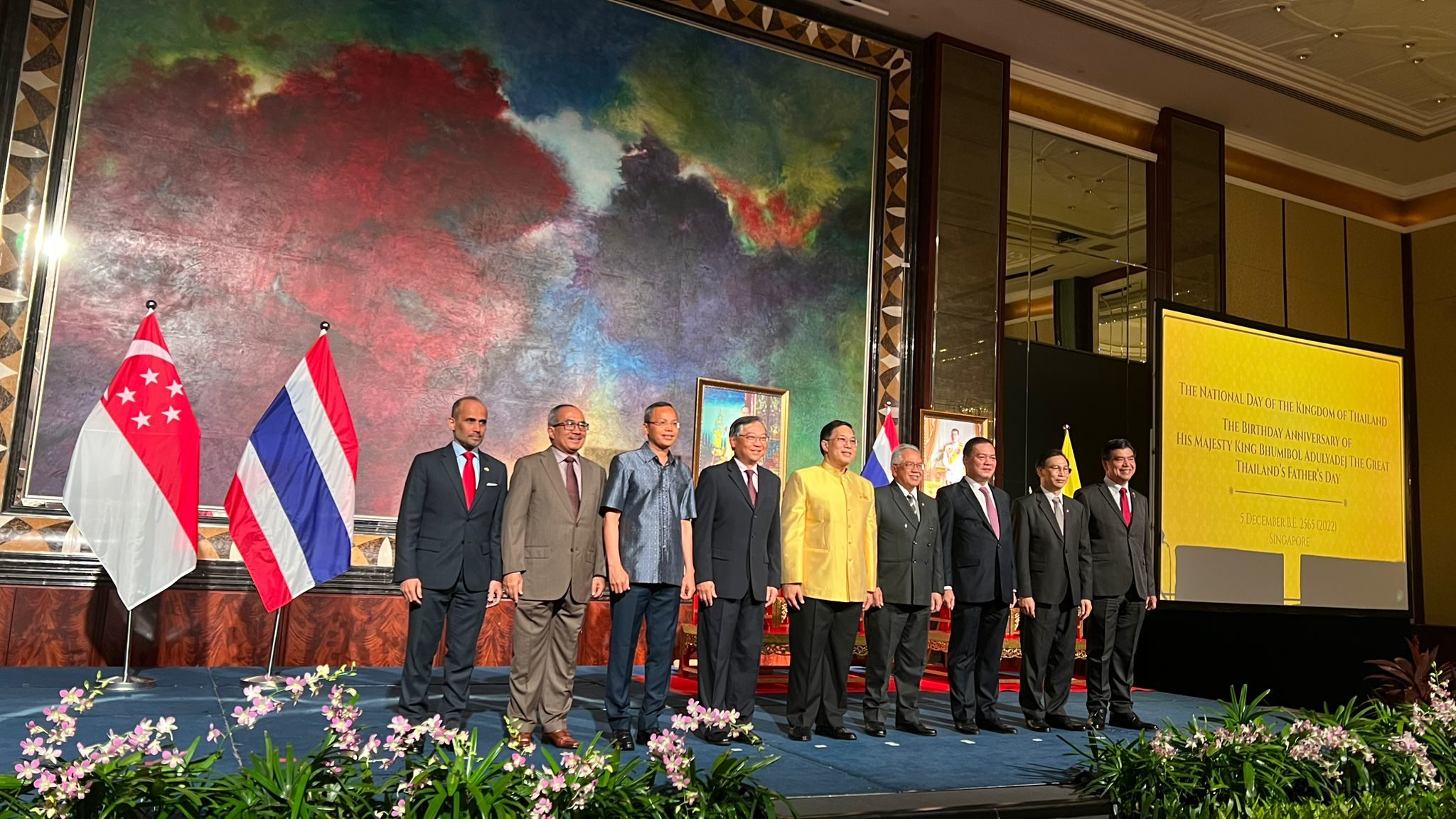 Members of the Diplomatic Corps, officials from Singapore, business from both countries, as well as Thai and Singaporean citizens, were all invited to a celebration of Thai National Day by the Thai Embassy in Singapore.
On December 5, 2022, the Shangri-La Singapore served as the venue for a celebration honoring Thai National Day, King Bhumibol Adulyadej's birthday, and Father's Day. H.E. Mr. Gan Kim Yong, Singapore's Minister for Trade and Industry, graced the occasion as the Guest of Honor. The reception was attended by more than 500 members of the Diplomatic Corps, representatives of the Singapore government, members of the Thai and Singaporean business communities, and members of the Thai community.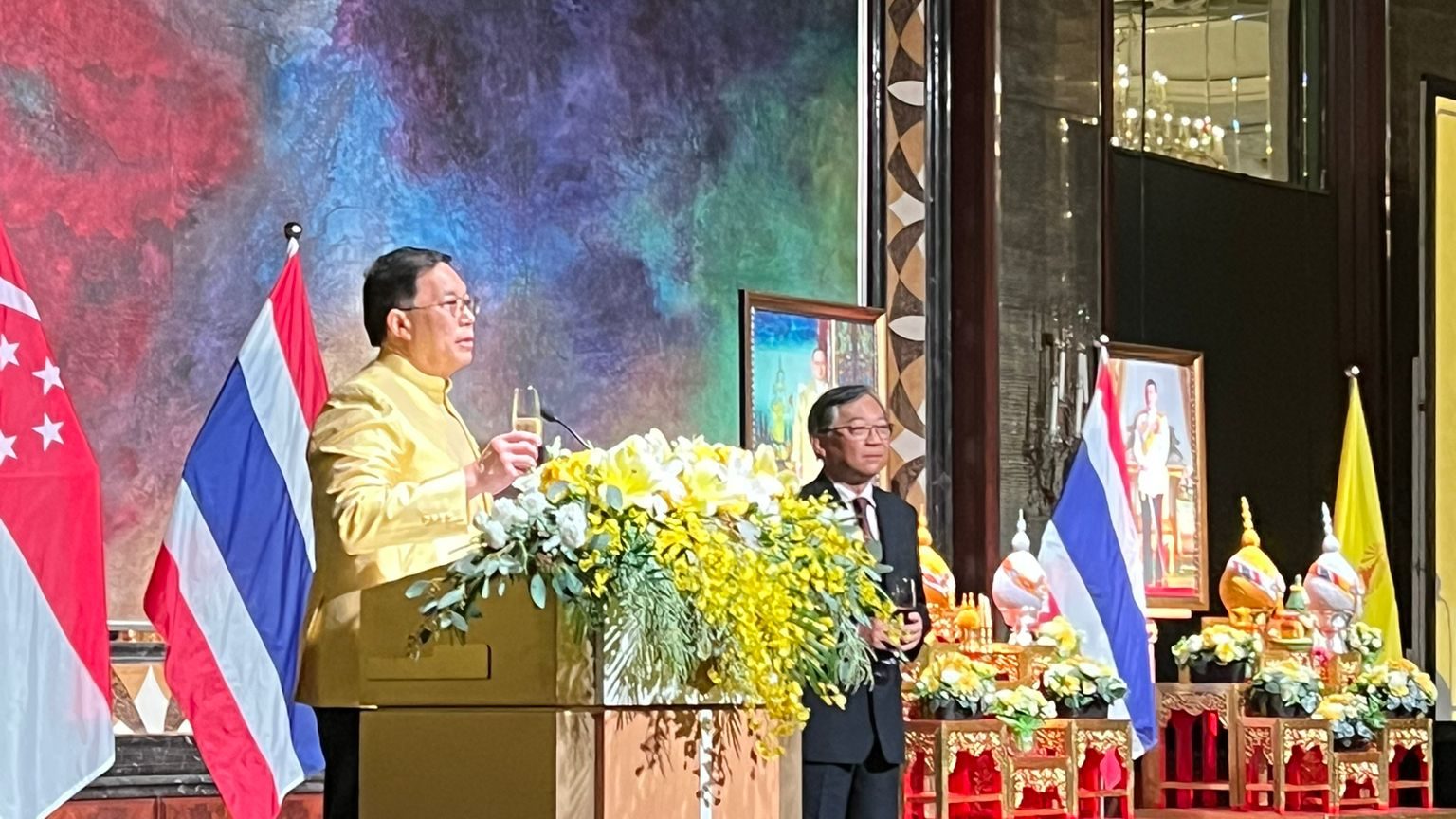 A welcome speech was delivered by the Ambassador, Chutintorn Sam Gongsakdi. He also reaffirmed Singapore's and Thailand's close ties, which were supported by solid interpersonal ties. In his remarks as Guest of Honor, Minister Gan Kin Yong reaffirmed the strong friendship between Thailand and Singapore, where trade and investment were important pillars of the two countries' relations.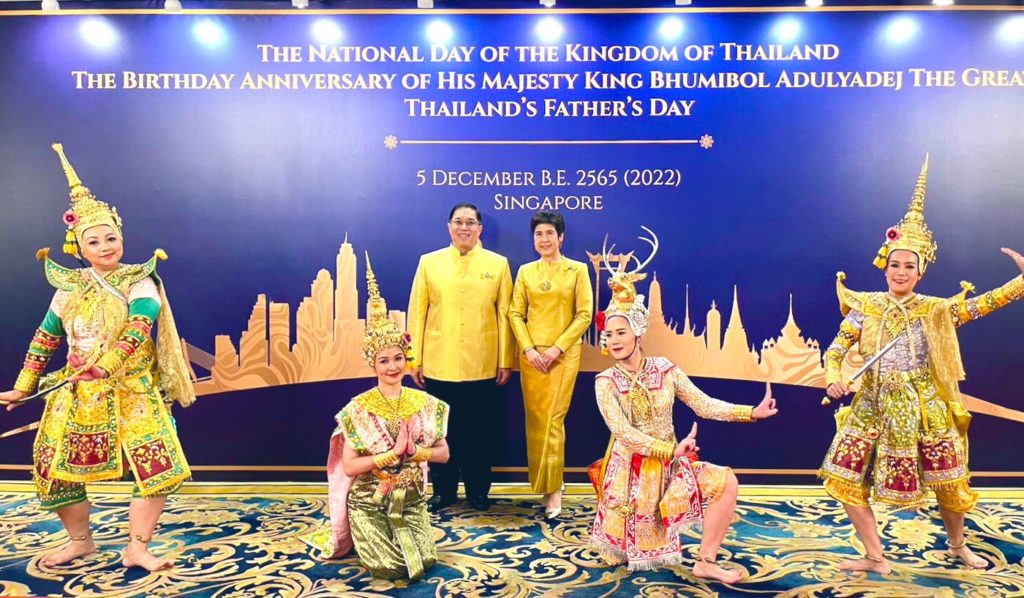 The visitors were entertained by a traditional Thai dance performance, given the chance to sample Thai cuisine, and shown how fruits were artistically carved. Those who were invited were asked to dress up in a lounge suit, a national costume, or a military uniform.
Along with the Thai National Day Reception, a formal ceremony to swear allegiance to King Rama X and pay respects to King Rama IX was held in private for the government employees, military personnel, and representatives of Thai public corporations who are a part of Team Thailand in Singapore.