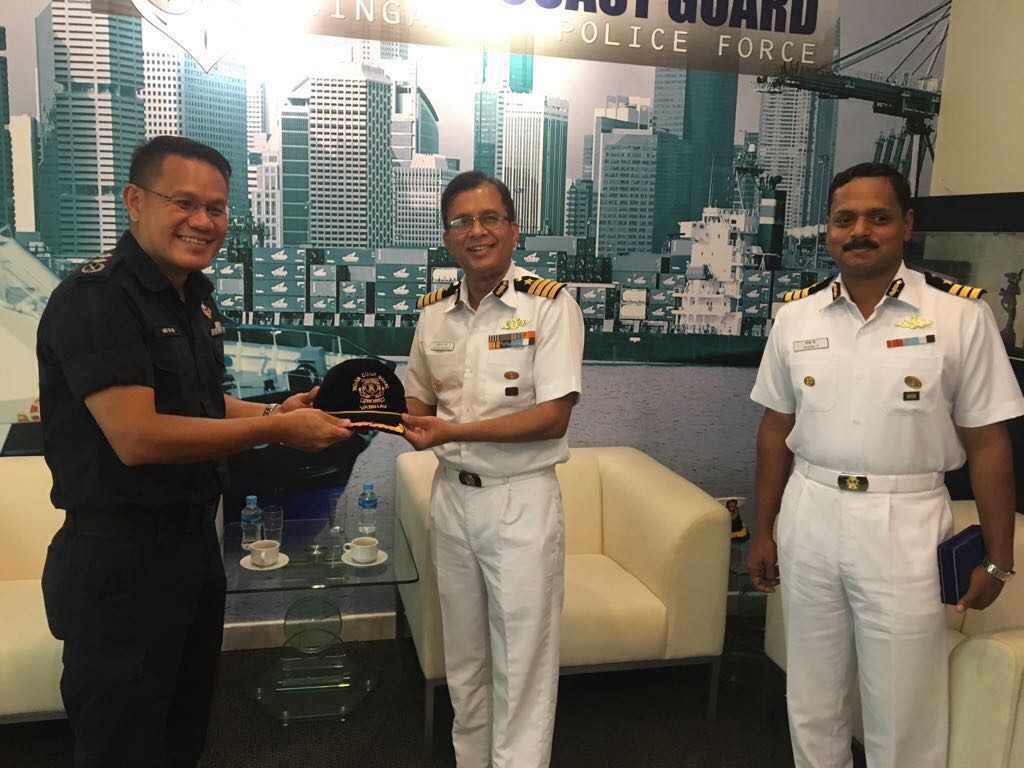 Indian Coast Guard ship Vaibhav called at Singapore from 11 to 14 February 2018. Vaibhav is a 90m long Offshore Patrol Vessel built by Goa Shipyard Ltd and commissioned into the Indian Coast Guard service on 21 May 2013.
The ship called at Singapore to build on the close ties the ICG shares with Singapore's Police Coast Guard. In Singapore the Commanding Officer of ICGS Vaibhav, DIG Arvind Sharma, called on the Commander PCG, SAC Hsu Sin Yun, while the Ship's crew had extensive interactions and professional exchanges with PCG personnel.  While PCG personnel was toured the Vaibhav, the ship's crew were also hosted at the PCG Headquarters and conducted around PCG fast patrol craft and its training facilities. Symbolic of mutual trust between the two sides was the conduct of a training session for Vaibhav's boarding team at the state-of-the-art Boarding and Search Trainer of the PCG.
Vaibhav and the High Commission of India also hosted the Commander PCG and his team to a reception onboard. Prominent members from the business community, academia and think tanks also participated in the reception.
On leaving Singapore, the ship carried out an exercise in passing with PCG craft off Singapore which included exercises in maritime interdiction and boarding as well as rendering of fire-fighting assistance at sea, amongst others.