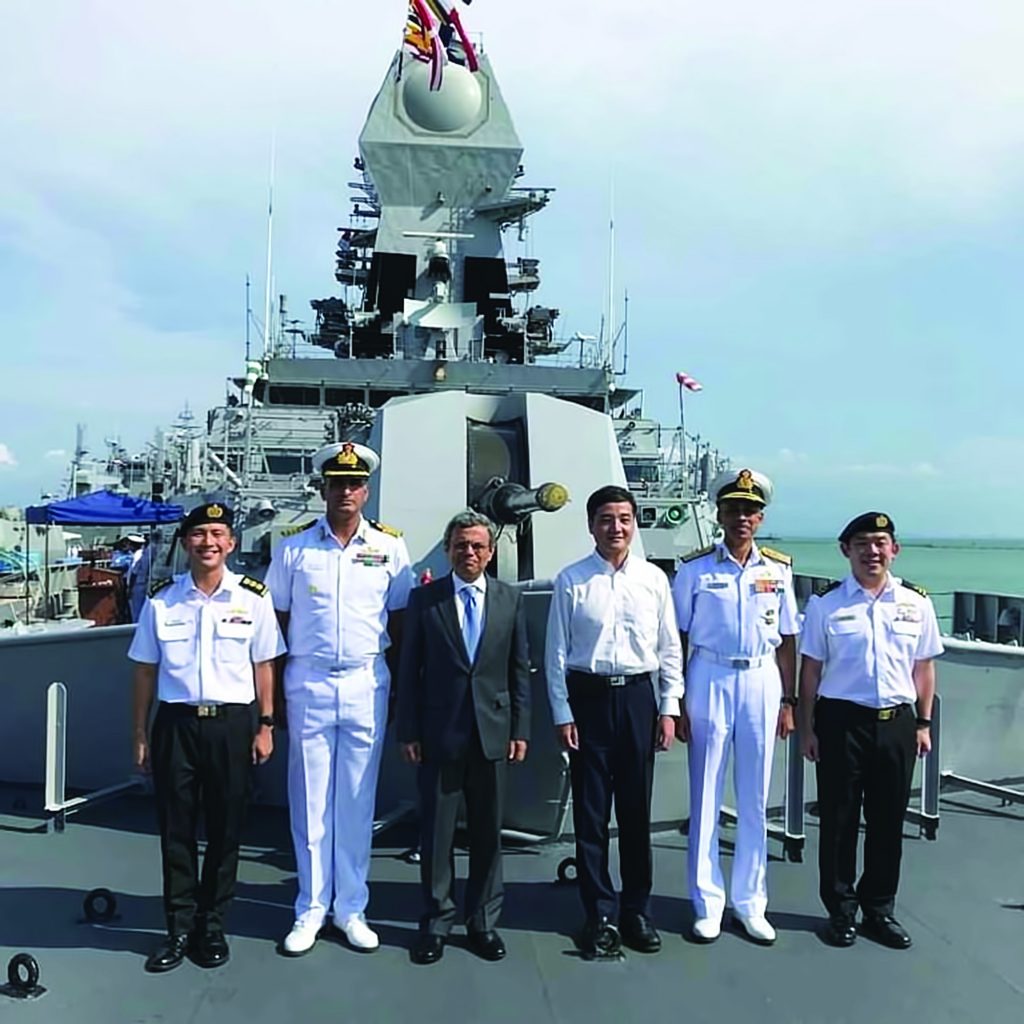 The Indian Navy's INS Kolkata and INS Shakti visited Singapore  to participate in the IMDEX 2019 and 26th annual bilateral exercise SIMBEX 2019." Regular participation by the Indian Navy in the IMDEX and SIMBEX reflects the importance India attaches to the exercises and the broader strategic partnership with Singapore, and it also reaffirms its Act East Policy, said the High Commissioner of India in Singapore HE Javed Ashraf who was  addressing a gathering at a reception on board INS Kolkata.
INS Kolkata is an advanced stealth destroyer capable of engaging multiple threats from the air, sea and underwater, and has been designed and built in India. INS Shakti is a fleet support ship to provide fuel, provisions and munitions to warships at sea.
Following IMDEX, Indian Naval ships together with an Indian Navy aircraft P8I participated in the 26th edition of SIMBEX scheduled from 16th to 22nd May 2019 which is the longest uninterrupted naval exercise period that India has with any other country.