President Mirziyoyev has taken steps for governance reforms and the upcoming parliamentary elections is an important part of this reform process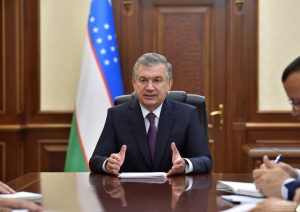 UZBEKISTAN will hold its parliamentary elections on 22 December 2019, the first to be held under President Shavkat Mirziyoyev under the motto "New Uzbekistan-New Elections". Over 700 international observers from 50 countries and international organisations will observe five political parties contest the seats in the Legislative Assembly of the Uzbek Parliament. These elections will also be held under a substantially revised legal framework that may provide for a more competitive electoral climate. They are an opportunity to propel the nation forward on the path to democratic transition and begin the realisation of the nation's great potential.
The OSCE (Organisation for Security and Co-operation in Europe) Office for Democratic Institutions and Human Rights (ODIHR) plans to send 300 observers who will be stationed in all Uzbekistan's provinces at the majority of polling stations, and meet with representatives of the five political parties participating in the elections.
Authorities are expecting 20 million voters including two million youths who will vote for the first time. Elections for regional, city and district councils will also be held on the same day. Afterwards, the senate (Upper House) will be formed following the elections for the lower house of parliament.
The last parliamentary election held in December 2014 saw Uzbekistan Liberal Democratic Party gained 52 seats, Uzbekistan National Revival Democratic Party 36 seats, People's Democratic Party of Uzbekistan 27, Justice Social Democratic Party 20 and Ecological Movement of Uzbekistan 15 seats.