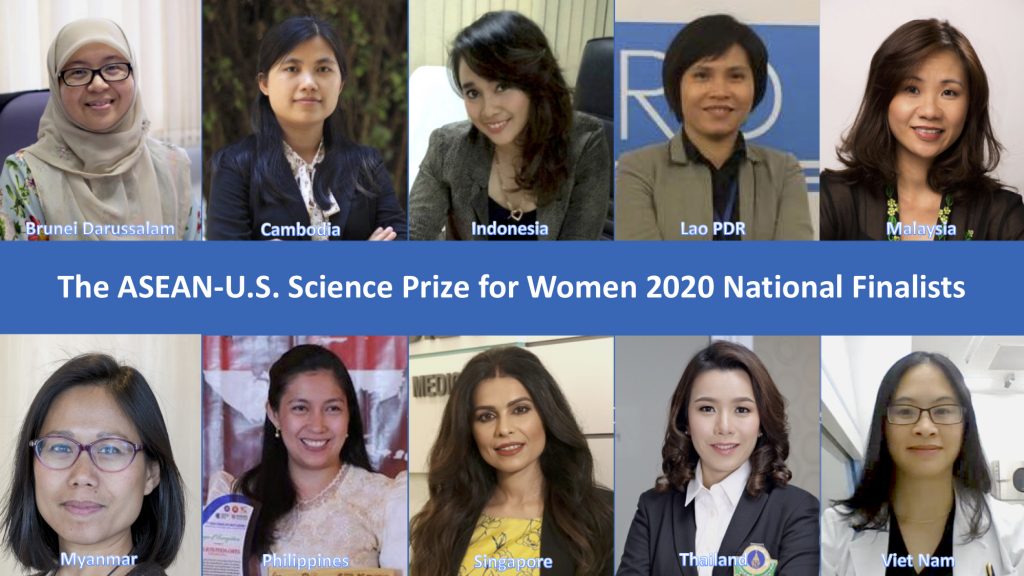 THE list of national finalists for the 2020 ASEAN-U.S. Science Prize for Women was announced on 4th May 2020. They were selected from 50 eligible applicants. Following are the national finalists from each of the ASEAN member states competing under the theme of Preventive Healthcare:
● Dr. Wida Susanty Suhaili, Brunei Darussalam
● Dr. Chantol Peng, Cambodia
● Dr. Nova Riyanti Yusuf, Indonesia
● Dr. Phonethipsavanh Nouanthong, Lao PDR
● Dr. Chan Yoke Fun, Malaysia
● Dr. Ther Wint Aung, Myanmar
● Dr. Maria Ruth Pineda-Cortel, Philippines
● Dr. Shefaly Shorey, Singapore
● Dr. Thanyanan Reungwetwattana, Thailand
● Dr. Tran Thi Thanh Huyen, Viet Nam
The competition emphasises the role of women scientists whose research improves society in sustainable ways. They serve as role models for other women working in and pursuing careers in Science, Technology, Engineering and Mathematics (STEM). It is organised by The ASEAN Committee on Science, Technology, and Innovation (COSTI), the U.S. Government through the U.S. Agency for International Development (USAID) and Underwriters Laboratories.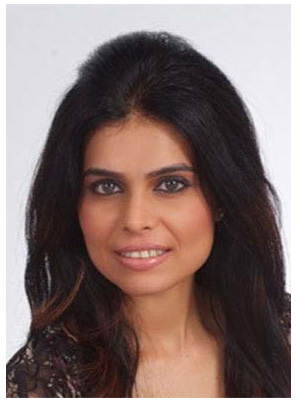 Singapore is represented by Ms Shefaly Shorey, Asst Prof from Alice Lee Centre for Nursing Studies at National University of Singapore. She has been actively involved in research since 2010. Her research areas focus on family and women health.
This competition showcases robust partnership among ASEAN COSTI, the U.S. Government through USAID and Underwriters Laboratories Inc., a nonprofit organisation dedicated to rigorous, independent research and safety science education through the discovery and application of scientific knowledge. The prize money of US$ 25,000 is sponsored by Underwriters Laboratories. ASEAN COSTI Chair Prof. Andy Hor said, "On behalf of COSTI, we congratulate all the national finalists for their exceptional contributions in advancing scientific research for preventive healthcare.''
In the next stage of the competition, COSTI, USAID, Underwriters Laboratories, and the ASEAN Secretariat will judge the quality of the work of the 10 national finalists to narrow the selection to two regional finalists. The two regional finalists will present their research in June 2020 during the ASEAN – U.S. Consultation Meeting to determine the winner and honourable mention.
For detailed information on each national finalist click here