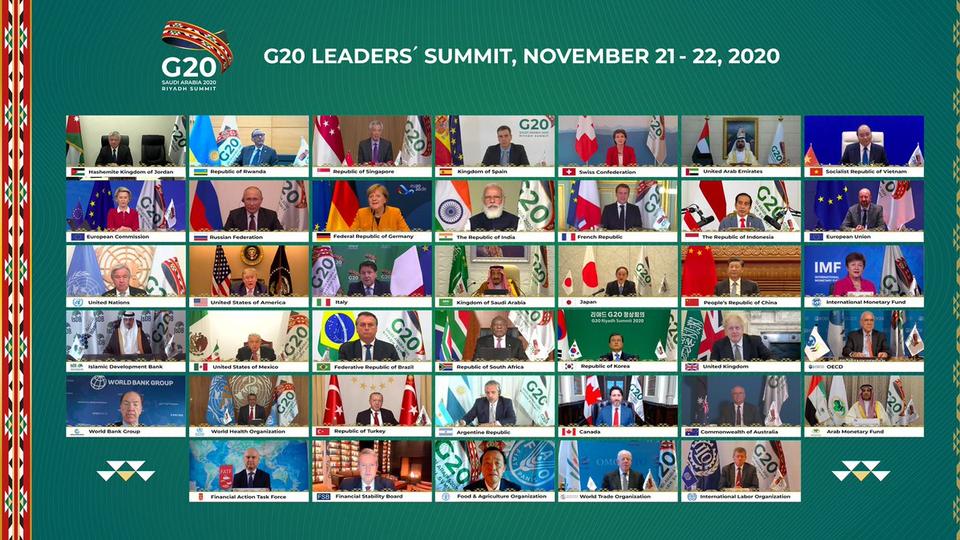 The virtual Extraordinary G20 Leaders' Summit Statement issued last weekend calls for a "transparent, robust, coordinated, large-scale and science-based global response" combating the deadly disease
FOLLOWING the end of the virtual G20 Leaders Summit under Saudi Arabia's Presidency on 21st and 22nd November 2020, the group of 20 of the wealthiest nations said it is committed to do whatever it takes to overcome the pandemic, along with the World Health Organization (WHO), International Monetary Fund (IMF), World Bank Group (WBG), United Nations (UN), and other international organizations, working within their existing mandates. They are determined to spare no effort, both individually and collectively, to:
▪ Protect lives.
▪ Safeguard people's jobs and incomes
▪ Restore confidence, preserve financial stability, revive growth and recover stronger
▪ Minimize disruptions to trade and global supply chains
▪ Provide help to all countries in need of assistance
▪ Coordinate on public health and financial measures
They outlined some of the specific measures that included supporting "the full implementation of the WHO International Health Regulations (IHR 2005). We will expand manufacturing capacity to meet the increasing needs for medical supplies and ensure these are made widely available, at an affordable price, on an equitable basis, where they are most needed and as quickly as possible."
The leaders also promised to plug the financing gap in the WHO Strategic Preparedness and Response Plan and provide immediate resources to the WHO's COVID-19 Solidarity Response Fund, the Coalition for Epidemic Preparedness and Innovation (CEPI) and Gavi, the Vaccine Alliance, on a voluntary basis and called on countries, international organizations, the private sector, philanthropies, and individuals to contribute to these efforts. Lastly to cope with future outbreaks the G20 leaders are asking the WHO to assess any gaps in pandemic preparedness and report to a joint meeting of Finance and Health Ministers in the
coming months, with a view to establish a global initiative on pandemic preparedness
and response.
Safeguarding Global Economy & International Trade
The G20 are injecting over US$5 trillion into the global economy, as part of targeted fiscal policy, economic measures, and guarantee schemes to counteract the social, economic and financial impacts of the pandemic. The issue international trade disruptions were also addressed and that the G20 nations will undertake all necessary steps to achieve their goals of goods and services across borders and work to resolve disruptions to the global supply chain. Ultimately the objective is to "a free, fair, non-discriminatory, transparent, predictable and stable trade and investment environment, and to keep our markets open."
The final sections of the communique dealt with enhancing global cooperation as the group said it will work with the front-line international organizations, notably the WHO, IMF, WBG, and multilateral and regional development banks to deploy a
robust, coherent, coordinated, and rapid financial package and to address any gaps in their toolkit. The Olympic Games was also singled out for special mention as the G20 valued the International Olympic Committee to reschedule the Games and Japan's determination to host the Olympic and Paralympic Games Tokyo 2020 in their complete form as a symbol of human resilience.
For the full text of the statement click here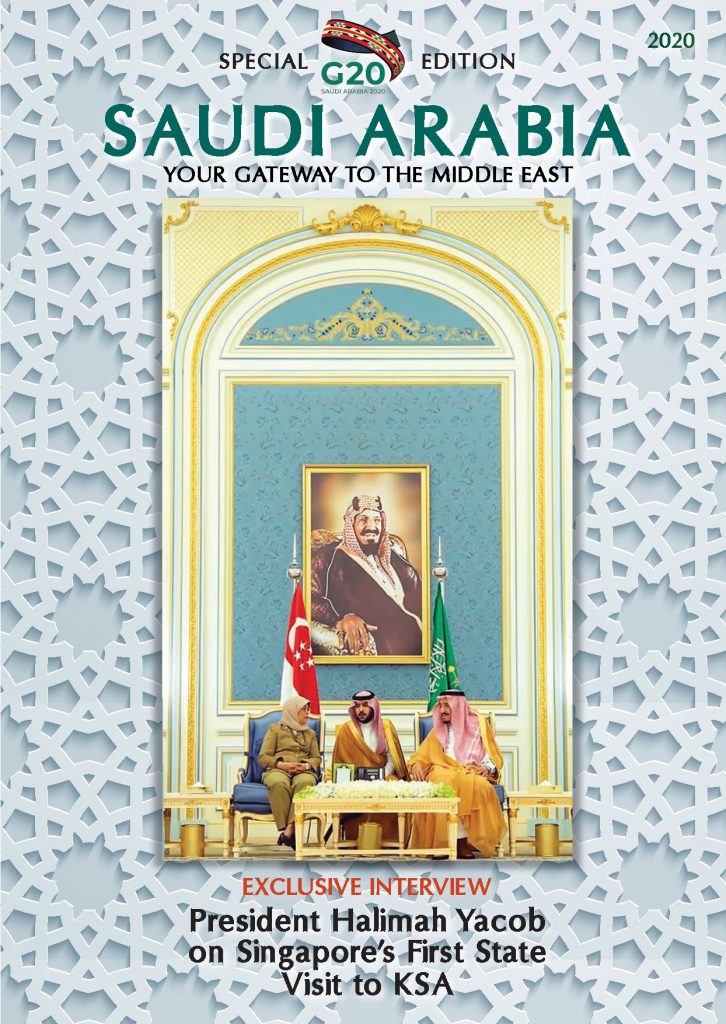 To read the Special G20 Edition of Saudi Arabia Your Gateway to the Middle East –
– Please ciick here for PDF version
– Please click here for FlipBook version