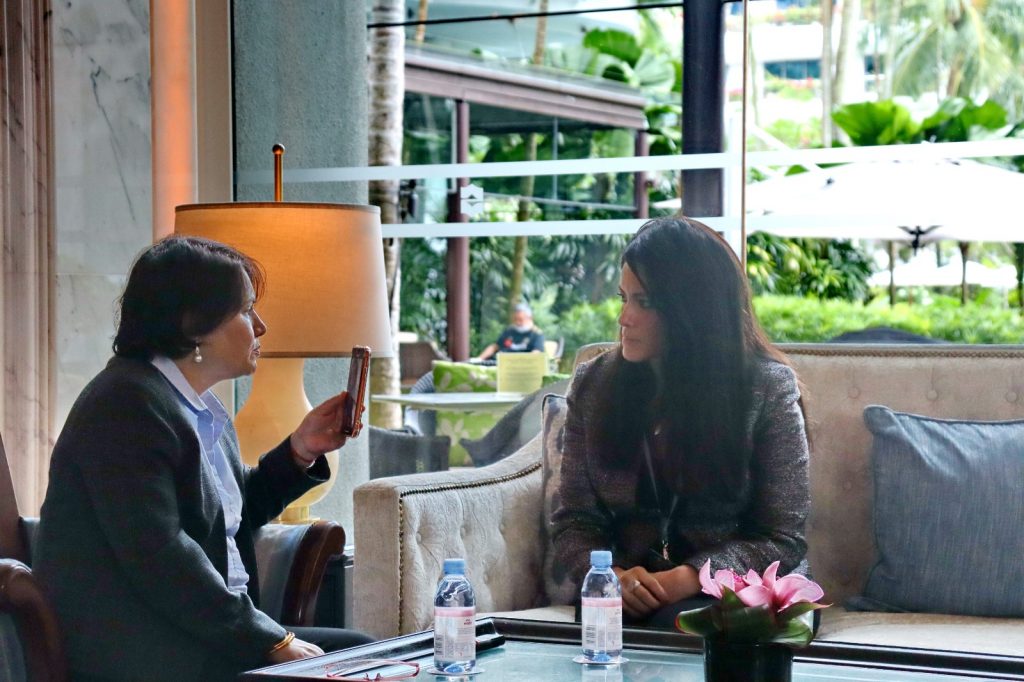 The Egyptian Minister of International Cooperation was in Singapore for the Bloomberg New Economy Forum to give a more comprehensive picture of the country's economy and highlighted how even with the challenges of the pandemic Egypt has been one of the top three countries in the region to score positive economic growth. Dr. Rania shares the reasons why
DR Rania was in Singapore to join 750 economic leaders to discuss global economic issues that straddled common visions and objectives, challenges unique to new and growing economies and funding for these economies to meet the challenges of climate change. The Minister also took part in a panel discussion that dealt with the world's commitment to provide the necessary climate financing to address climate change's repercussions.
During the sidelines of the summit, she graciously took time out to talk to ONE Africa's Publisher and Editor-in-Chief Ms. Nomita Dhar on a range of topics that included the strength of the Egyptian economy and invesment potential. The Minister had also participated virtually in the Bloomberg Summit for New Economies last year and Bloomberg held up Egypt as one of the models for emerging economies in the region post pandemic as a result of "the economic homegrown reforms and the opportunities… despite the economic challenges on the regional and global level."
Welcome Excellency! How has the Bloomberg Forum been so far?
Thank you Ms. Nomita. It's very productive. The discussions were very frank and open across many global topics that were in every policy makers' mind. Of course, climate change is one of the major topics. This is especially relevant to Egypt which is hosting COP27 next year. It is one of the key areas of collaboration across different stake holders, governments, the private sector and citizens.
There were many discussions that looked at subjects related to the Climate, Finance, Green Recovery, Inclusive Growth, Geopolitics such as the US-China Relationship; the Importance & Role of Technologies, Crypto Currencies. Most generally they were also about how the private and government or public sectors can come and work together going forward using an inclusive social contract model for businesses.
COVID has impacted on all the world's economies. How has it been from Egypt's perspective and how has it affected the country's investment climate?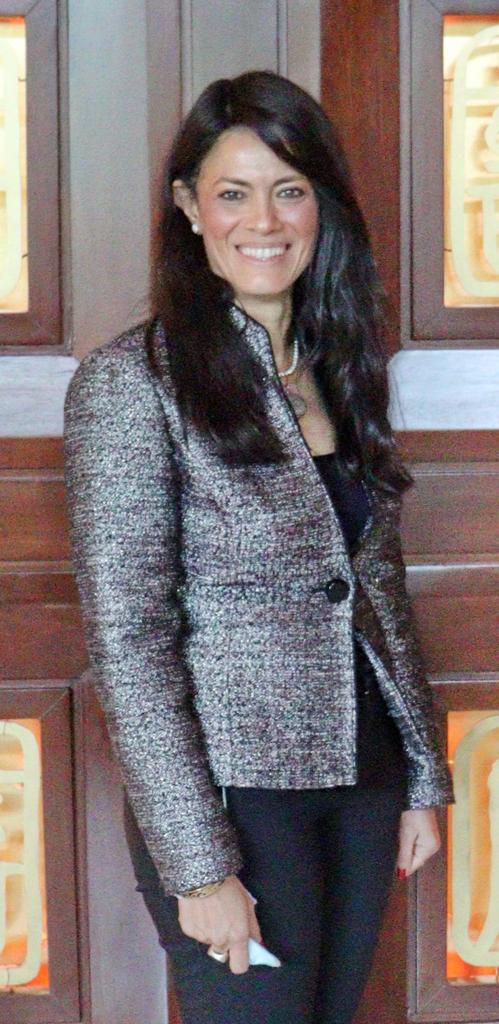 We were the only country during the pandemic to post positive growth rates in the region and within the top three globally.
Unemployment did not go up.
We have not been downgraded by any of the rating agencies. Our rating was solid and found to have a positive outlook.
Structure reforms have been put in place to invite businesses. For example, Egyptian customs has introduced new electronic systems for pre-registration of shipment called ACI (Advanced Cargo Information) at all its seaports.
The Government has a very bold vision on Green Projects. We have an integrated sustainable energy strategy that does not use coal for electricity production.
We have targets for renewable Energy (Solar Energy & Wind energy 20% by 2022 and 60% by 2040). We export electricity and petroleum.
We are also with the IMF. We concluded a very important Micro Economic Reform programme between 2016 and 2019. During COVID we have another IMF Programme between June 2020 and July 2021. It was important for us during for this programme to make it very transparent. We shared the Micro Economic frame work with investors so they feel comfortable. In the ministry I handle transparency and visibility to investors is important for international corporations. We work with the international community on financing with the World Bank, African Development Bank, Asian Infrastructure Investment Bank and many others.
Our portfolio is a significant one with more than US$30 billion dollars and across several sectors in the economy: Renewable sectors, transportation sectors, social housing, gender equality issues, and agriculture. So it's a very diverse portfolio. Egypt is very focused on the Sustainable Development Goals (SDG) and we did a mapping exercise of that portfolio with the SDGs. The result – we identified many opportunities for companies to invest in sectors that are people centric that can create jobs and promote inclusivity.

Scale matters in Egypt. It's a big country. We have the Suez Canal Economic Zone which is the hub for logistics and also manufacturing sectors.
We have new cities coming up. These are capital -sized cities with different governors.
Another important element we are implementing are infrastructure technology and ICT (infocomm technology) and that is nurturing a very vibrant Startup scene.
Egypt is also between the Middle East and Africa and this interview is for ONE Africa. For someone navigating the international markets, how seriously should Asian investors look at Africa?
I think Asia is taking Africa seriously and there are many other countries and regions that are looking in Africa's direction. It is a very dynamic and young continent. It has the population, and resources; what it needs a lot of investment to create the value added.
About Dr Rania A. Al-Mashat
The Egyptian economist and politician was the country's Minister of Tourism from 2018 until December 2019. She previously held high level positions at the International Monetary Fund in Washington DC and at the Central Bank of Egypt. She is presently the Minister of International Cooperation since December 2019.