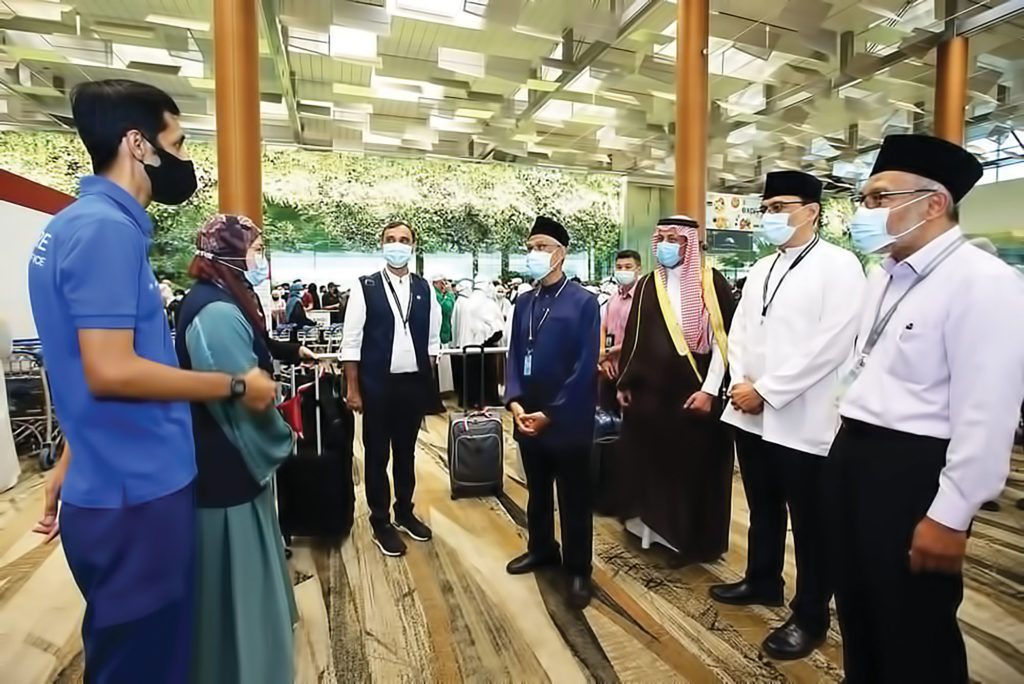 Singapore Minister-in-Charge of Muslim Affairs Masagos Zulkifli led the first Hajj for Singapore pilgrims post-COVID pandemic in two years and talks about the close cooperation between Singapore and Saudi Arabia
MINISTER, you visited Saudi Arabia recently while heading the Hajj delegation, please share your experience.
This year marks the first Hajj for international pilgrims after a two-year suspension due to the COVID-19 pandemic. It was a great honour for me to lead Singapore's Hajj delegation. I had a fulfilling spiritual journey alongside our pilgrims in the Holy Land. I am grateful that this Hajj season, which welcomed around one million pilgrims including international pilgrims, has been successful with no recorded large-scale accidents, infections or disease outbreak. Alhamdulillah, all Singaporean pilgrims were able to safely complete performing the fifth pillar of Islam. I thank the Islamic Religious Council of Singapore (MUIS), the Saudi authorities and our partners and medical volunteers for enabling a smooth, safe and successful experience for our pilgrims.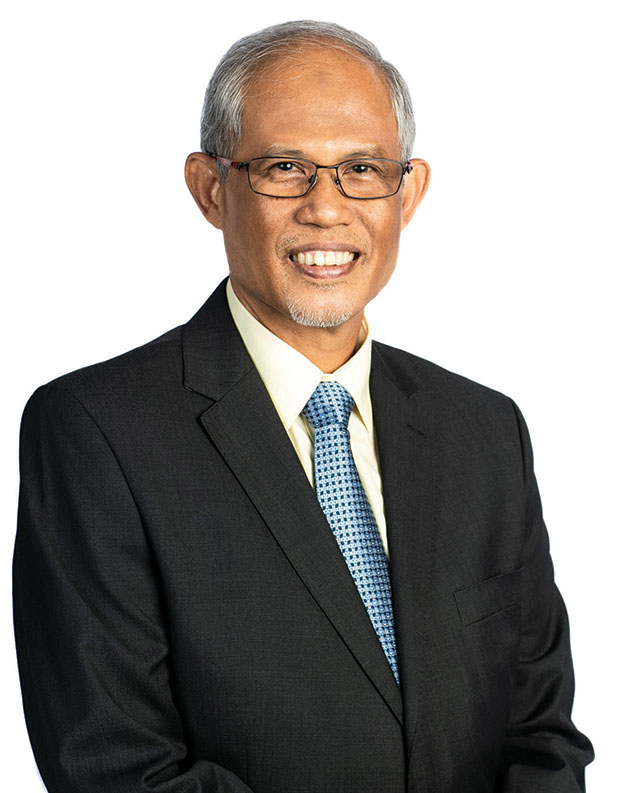 To ensure safety, security and smooth movement during the pilgrimage, how did Singapore and Saudi Arabia collaborate?
Singapore worked closely with the Saudi authorities to receive timely information and directives on the health and safety measures for important aspects of the Hajj, such as the schedules for stoning rituals and Tawaf Wada. This enabled our pilgrim office and Hajj travel agencies to prepare and guide our pilgrims. We also shared our pilgrims' movements with the Saudi authorities to ensure smooth movements within the holy sites.
This year Singapore was allocated full quota for the Hajj. What was the number of pilgrims who went and how was their overall experience like? How was technology helpful in facilitating travel?
We are very grateful that the Saudi authorities granted Singapore with the preCOVID quota of 900 Hajj places. However, 890 pilgrims eventually went for the Hajj, as the remaining 10 did not clear their predeparture PCR COVID-19 test, as required for all Hajj pilgrims.
Singaporean pilgrims expressed their deep appreciation towards the Saudi Government and were very satisfied with the services and facilities provided by the Saudi authorities. Our Hajj agencies found the use of the Saudi e-Hajj portal system convenient and useful in making seamless payments for the accommodation, transport and meals contracts, including the Masyair (massive movement of pilgrims) services packages for Singaporean pilgrims.
We would also like to commend the Saudi Immigration and Custom officers for providing our pilgrims with a fast and pleasant arrival experience at the King Abdulaziz International Airport Terminal 1. Through the implementation of the Hajj e-Visa, Singaporean pilgrims were able to clear the immigration and customs checks within an hour of arrival.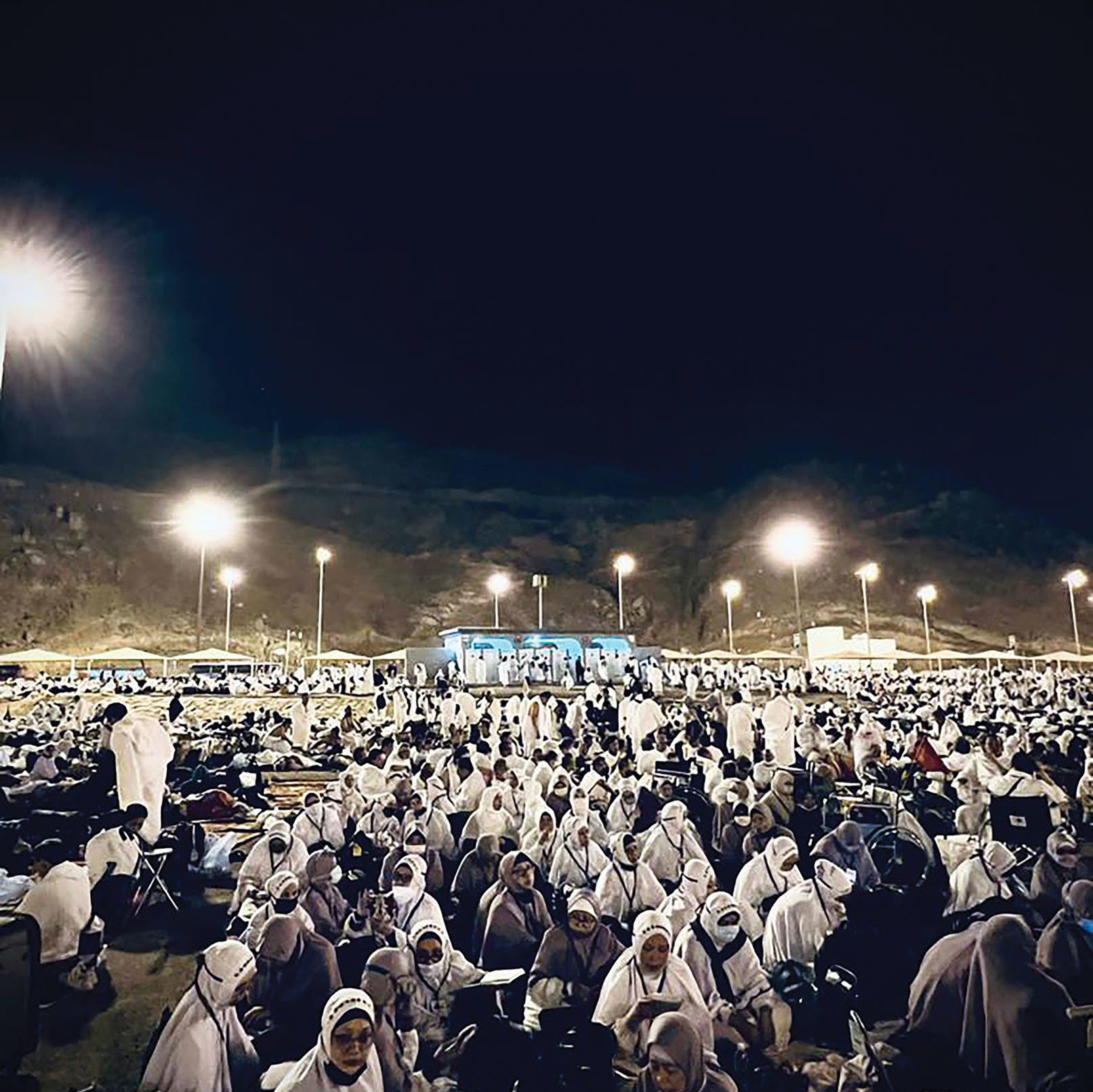 "The Saudi Ministry has done exceptionally well in welcoming international pilgrims after a two-year suspension due to the COVID-19 pandemic. Given the need to prioritise pilgrims' health, safety and security, the Ministry had leveraged technology and manpower resources to manage the crowd at the holy sites"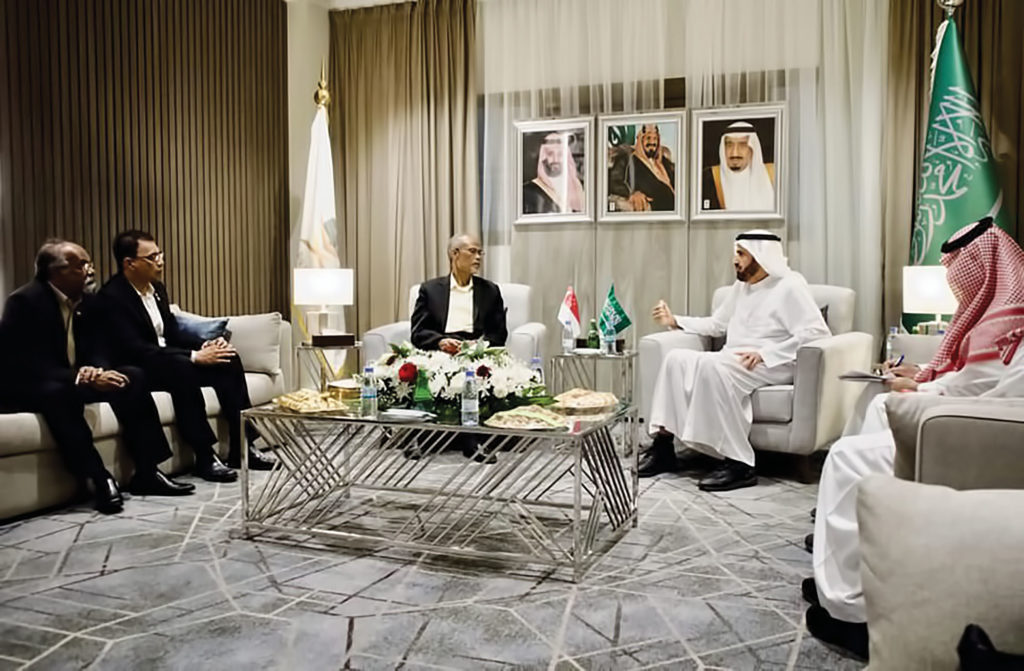 How was your meeting with Saudi Hajj and Umrah Minister Dr Tawfiq Al Rabiah?
I am grateful that Dr Tawfiq Al Rabiah had set aside time to meet me despite his hectic schedule. I took the opportunity to convey our deepest appreciation to him and the Ministry of Hajj and Umrah for the excellent service rendered to our pilgrims. We also had a very good discussion on bilateral issues and I had reiterated our commitment to bring our bilateral ties to a higher level beyond cooperation in the field of the Hajj and Umrah.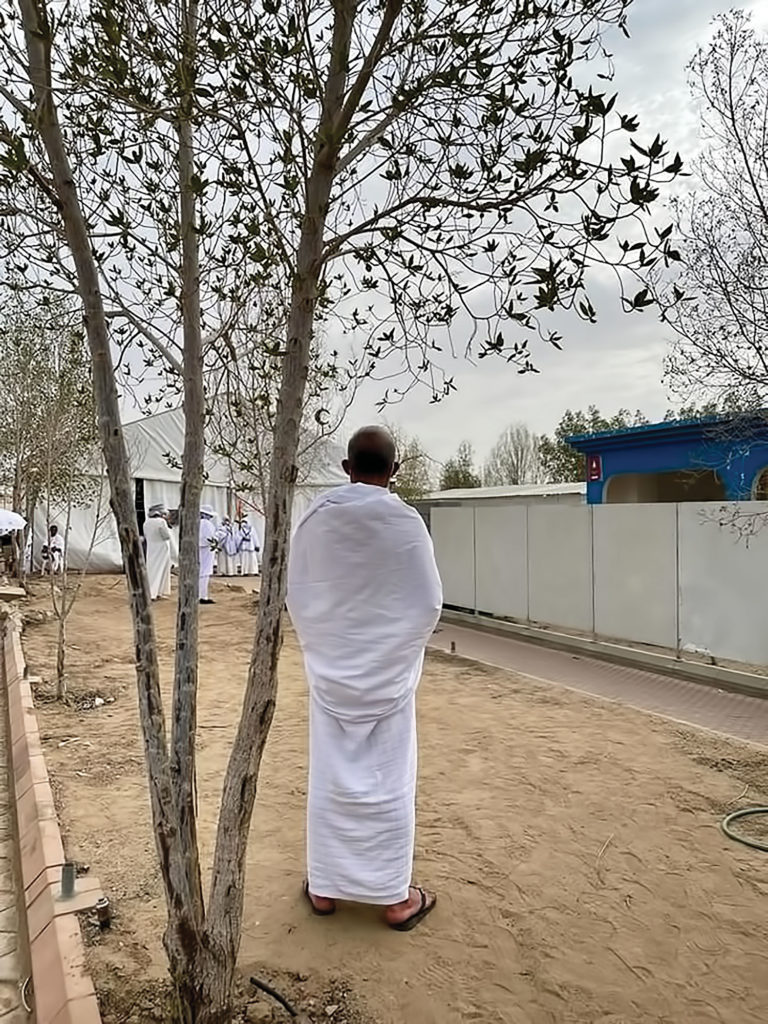 Saudi Arabia's Ministry of Hajj and Umrah had announced a quota of one million (850,000) pilgrims this year, which looks like a mammoth task. Based on your first-hand observation, how do they manage?
The Ministry has done exceptionally well in welcoming international pilgrims after a two-year suspension due to the COVID-19 pandemic. Given the need to prioritise pilgrims' health, safety and security, the Ministry had leveraged technology and manpower resources to manage the crowd at the holy sites. This includes deploying female officers to manage the Muslimah areas.
I would also like to commend the excellent coordination between the different government agencies, including the Ministry of Health, which provided a pleasant Hajj experience for all pilgrim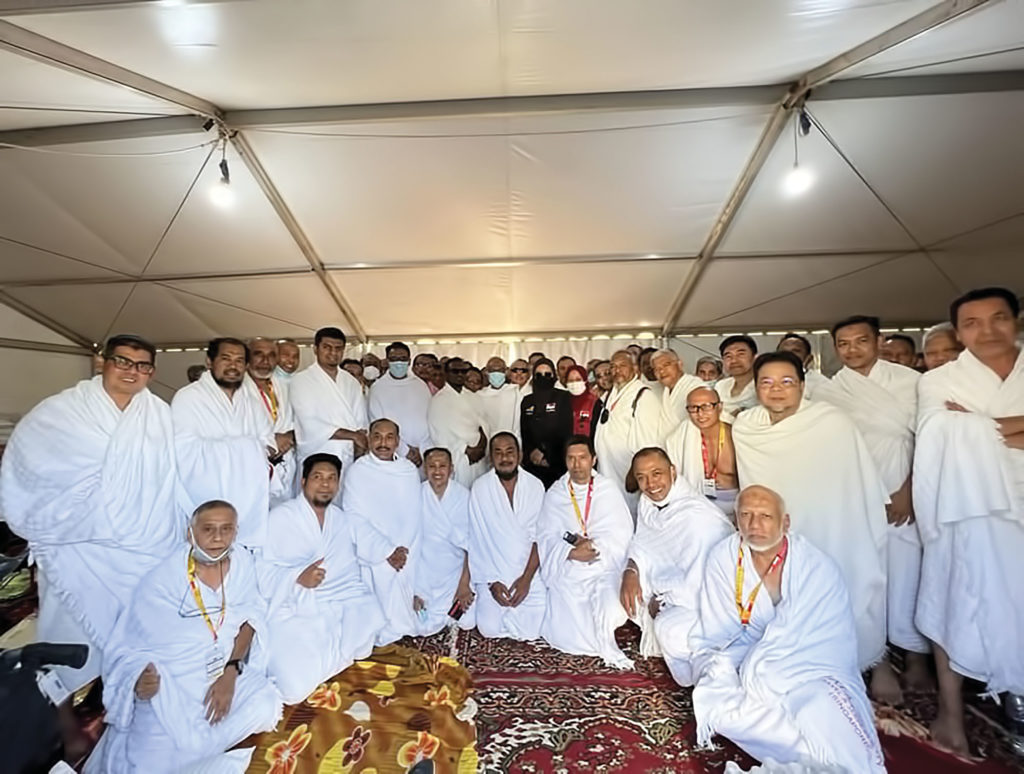 On the bilateral front what are the areas in which Saudi Arabia and Singapore can further collaborate to strengthen ties and create more opportunities?
Saudi Arabia and Singapore have enjoyed warm ties and close cooperation across a range of sectors such as trade and investment and education since establishing diplomatic relations in 1977. The strong momentum of high-level exchanges is testament to the importance both sides attach to the bilateral relationship. Following President Halimah Yacob's State Visit to Saudi Arabia in November 2019, where the Saudi-Singapore Joint Committee (SSJC) was conceived, Minister for Manpower and Second Minister for Trade and Industry, Dr Tan See Leng visited Saudi Arabia in December 2021 to co-chair the inaugural SSJC meeting with Saudi Minister of Transport and Logistic Services Saleh Bin Nasser Al Jasser.
The Saudi-Singapore relationship is anchored by strong economic cooperation, which both sides seek to enhance through the SSJC. There is a strong Singapore business presence in Saudi Arabia and vice versa, and we continue to encourage our companies to pursue the opportunities that Saudi Arabia's Vision 2030 brings to the table. Officials from both sides are also exploring new collaborations in sectors including sustainability, smart cities, smart logistics, aviation, human capital development, tourism, and port development. I am sure we will have good news to announce when the next SSJC meeting takes place in Singapore later this year.
Saudi Arabia has also opened up for tourism, art and cultural exchanges, how do you think Singaporeans can be part of these new experiences and opportunities?
Apart from the Hajj and Umrah for the Muslim community, Saudi Arabia remains an untapped tourism destination for many Singaporeans. With the launch of Saudi Arabia's tourist visa scheme in September 2019, Singaporean tourists can experience first-hand Saudi Arabia's rich heritage, history, and natural wonders, from Historic Jeddah and the ancient sites of Al Ula and At Turaif at Diriyah, to the vibrant marine life in the Red Sea and majestic highlands in Asir. I hope more Singaporeans will visit Saudi Arabia and the Middle East in general in the years to come.
Singapore attracts a lot of tourists from all over the world, but not as many from the Kingdom. What would your message be to Saudi's to invite them to Singapore?
With direct flights from Saudi Arabia to Singapore serviced by Saudia Airlines and Scoot, travel between our two countries has never been easier. Tourism in Singapore caters to travellers with a variety of interests. There is always something for you to do, whether you are a solo traveller, a group of friends, a couple on your honeymoon, or a family with children. Nature lovers will enjoy our award-winning Singapore Zoo and the Singapore Botanic Gardens, which was recognised as a UNESCO World Heritage Site in 2015. Those seeking more excitement can explore Singapore's numerous offshore islands, hiking and biking trails, and Universal Studios Singapore. Shoppers will enjoy our iconic shopping belt along Orchard Road, as well as malls and shophouses in the heartlands. Singapore also offers a wide range of restaurants and hawker stalls serving delicious halal food for our guests from the Kingdom!
Saudi Arabia's Vision 2030 has made many headlines since its launch. How can we encourage Singapore companies to be part of these opportunities?
As part of its Vision 2030 transformation, Saudi Arabia is expending efforts to attract foreign investments in various sectors including tourism, infrastructure, logistics, ICT, as well as oil and gas, and I understand there is healthy interest from Singapore companies that are already established in Saudi Arabia, and from those who have not ventured out to the Middle East yet. Meanwhile, development projects related to Vision 2030 can also give rise to partnership opportunities with Saudi companies in fields which Singapore companies have strong expertise in, such as urban planning, smart cities, transportation, logistics, and sustainability. I would encourage our friends from the business community in Saudi Arabia to visit Singapore and meet their peers here to profile these opportunities and make face-to-face connections now that international travel has resumed. It's the best way to deepen collaboration as Saudi Arabia pushes to make Vision 2030 a success.
What would you like the people of Saudi Arabia to know about Singapore?
While Singapore is one of the world's smallest countries, there is plenty to see and experience for visitors of all ages. While a young nation, we have a rich multi-cultural history stretching back hundreds of years as an entrepot. In fact, many Arab travellers from Hadhramaut in the past, chose to settle down in Singapore. It is also a great place to live, work and play. Many MNCs, including in growing sectors such as technology and finance have set up their regional headquarters here. As a hub, we serve as a convenient base for those who wish to travel within Southeast Asia, whether for leisure or business. Singapore also boasts world-class education and welcomes students from all around the world, including Saudi Arabia. Singaporeans are friendly, welcoming, and most importantly, love eating with others! We look forward to welcoming new and repeat guests from Saudi Arabia!
Related Posts:-