Ambassador of the Royal Embassy of the Kingdom of Saudi Arabia, Mr Abdullah Mohammed A. Almadhi, shares with Publisher and Editor-in-Chief, Ms Nomita Dhar, how the Kingdom is changing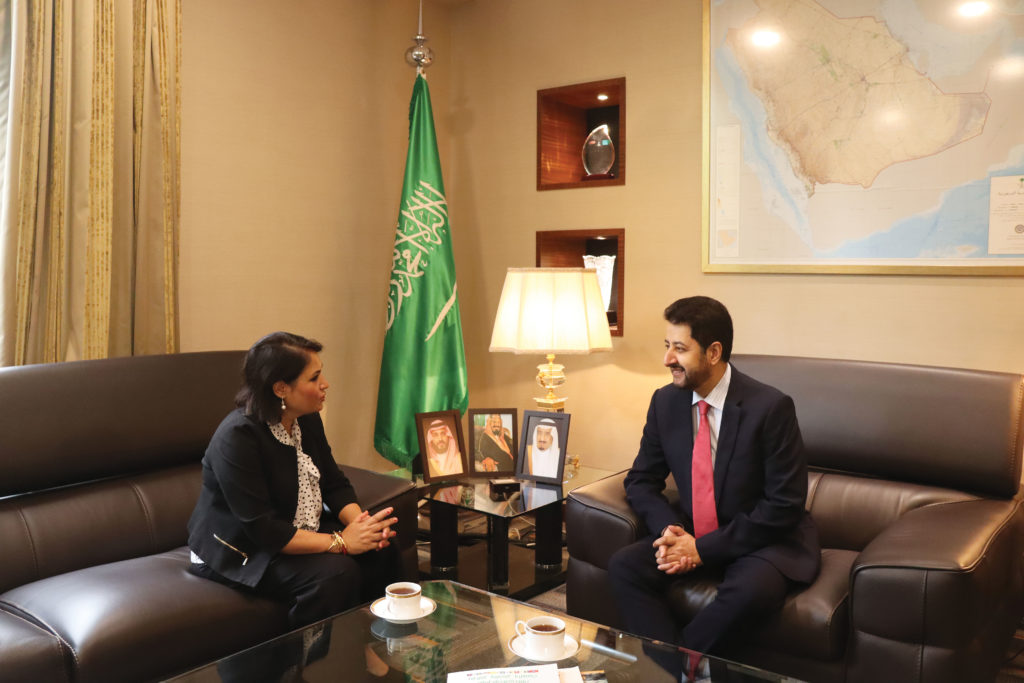 Ambassador, please tell us about the progress the Kingdom is making economically and socially in view of The Vision 2030 agenda.
Saudi Arabia's economy is set to steadily grow apace despite the restrictions created by the pandemic. A major part of this agenda is to create more opportunities for business development as we continue to move away from a fossil fuels-centric economy to a more multi-faceted expansive business landscape. The easing of visa regulations is also aimed to play a significant role in this pivot to a more diversified economic agenda. An additional incentive has been our 'doing business' rules, which now give the go-ahead for 100% ownership in certain Saudi companies and the acquisition of specific real estate projects by foreign nationals.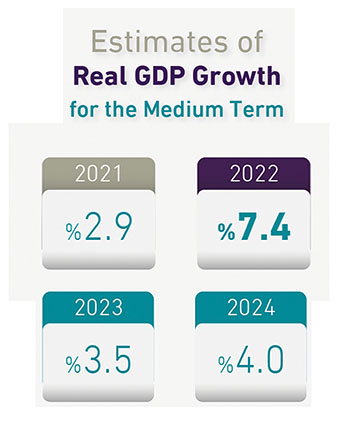 The recent announcing of the new investment law by the KSA Ministry of Investment under which local and foreign investors will be treated equally, is estimated to increase international business by 50%. This should empower our appeal as a fast-growing international business hub. There are also plenty of opportunities in the Kingdom for the Small and Medium Industries, Industrial Services and Products, Real Estate, Manufacturing, Infrastructure, Technology, Water and Wastewater Projects, Nuclear Energy, Education, Tourism and Hospitality, Entertainment and Media sectors.
The reforms in Saudi Arabia are showing visible effects on the economy and the most recent estimates by the Saudi Ministry of Finance provides for a significant increase in our GDP for up to 7.4%. This year much of this derived from the hike in the price of oil. With costs averaging US$100 for a barrel of oil this has resulted in the Kingdom's economy being the fastest growing in the G20. State oil company Saudi Aramco has posted the largest quarterly adjusted profit of any listed company in the world.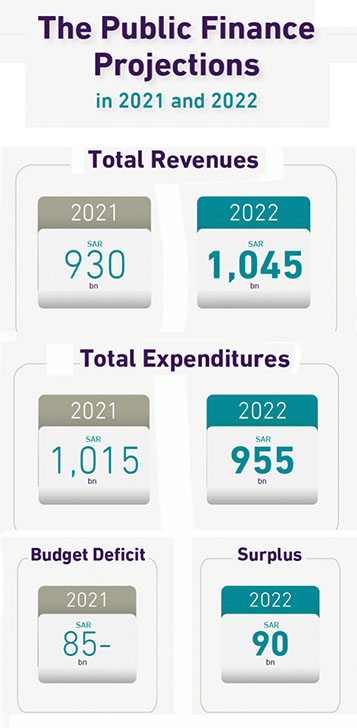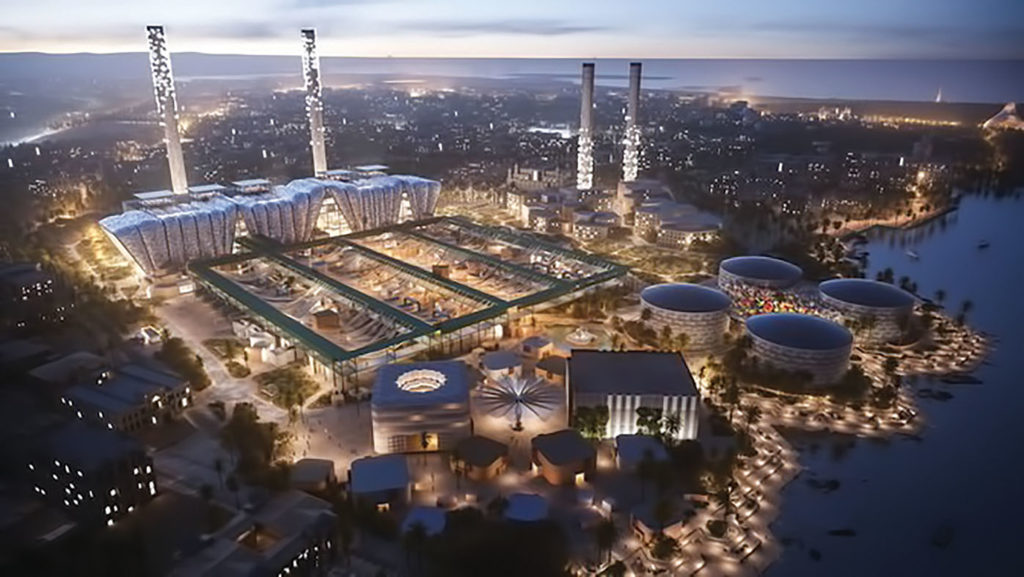 But the Saudi economy is not just booming because of oil. Capital spending is also on the increase with the property market of Saudi Arabia is also booming with income from high energy prices flowing through the economy and expenditure aimed at building malls and parks, a giga projects for a brand new city – Noem – built on sustainability theme and the luxury tourism development in the Red Sea.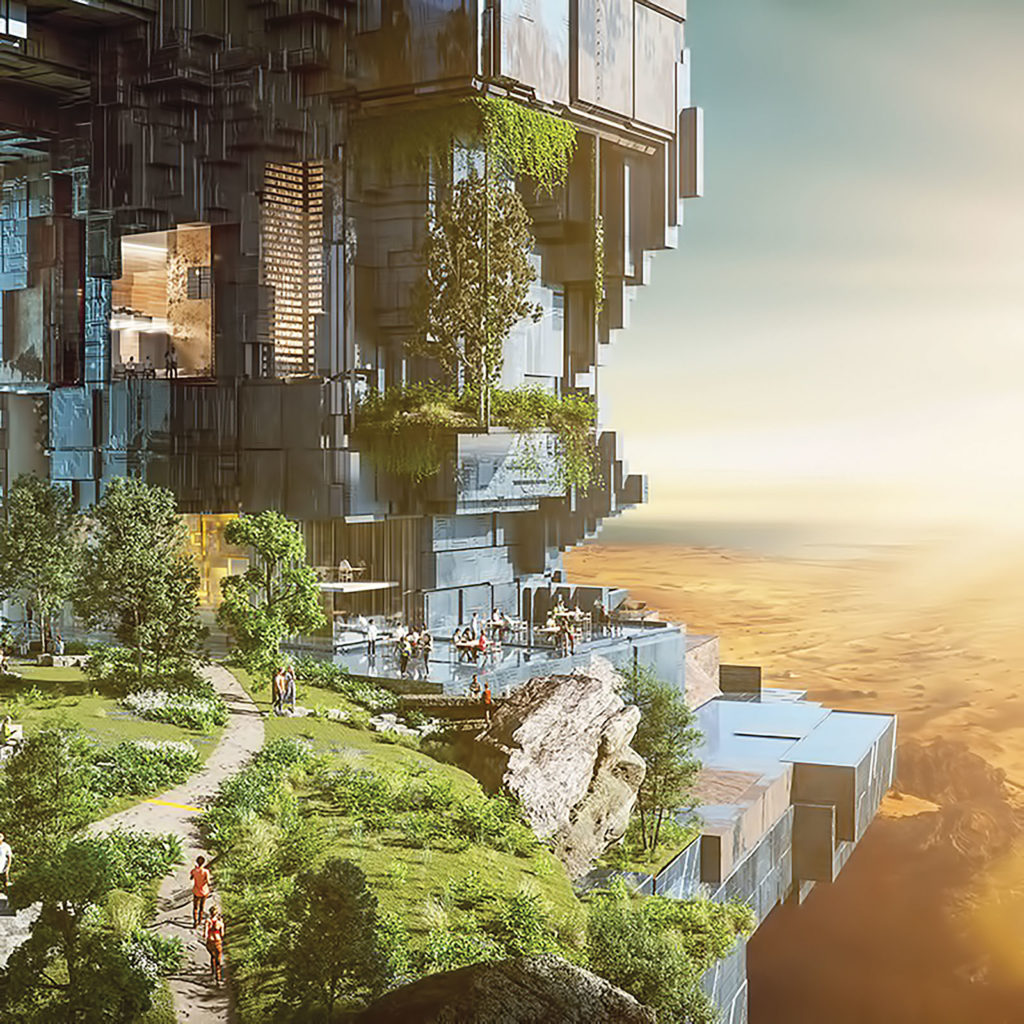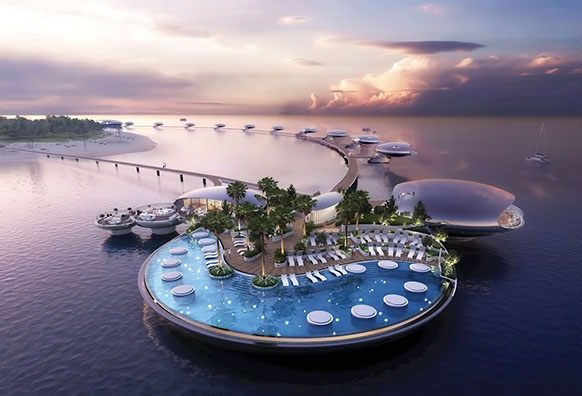 "Capital spending is also on the increase
with income from high energy prices
flowing through the economy"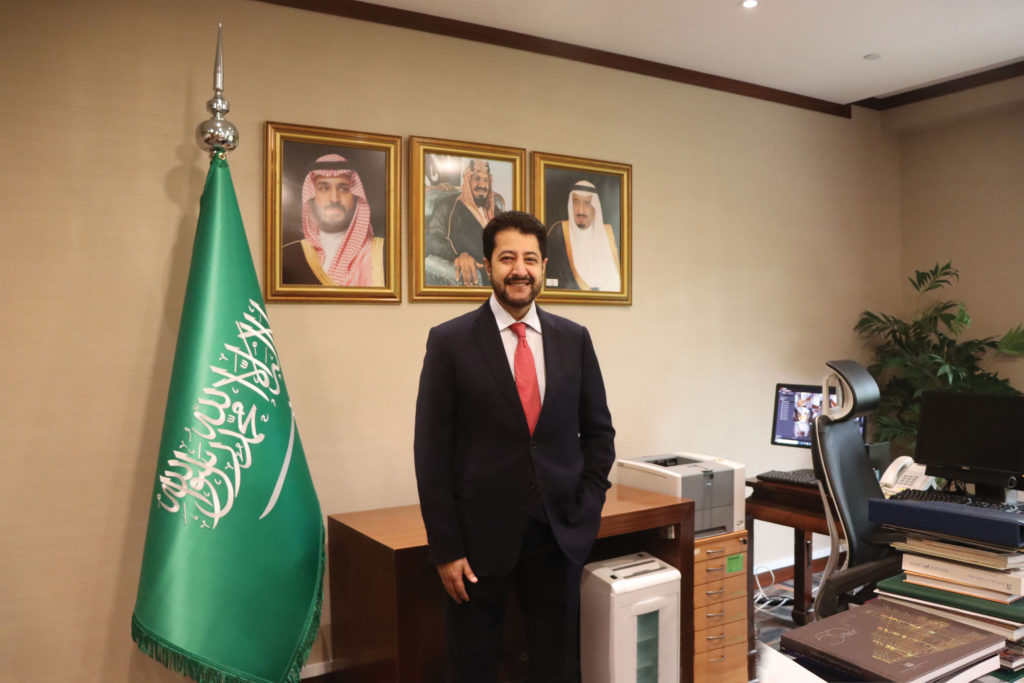 Ambassador could you tell us about the progress of women's emancipation based on the new social and economic agenda of Vision 2030.
There have been many bold reforms introduced by Vision 2030 so that women's legal rights in Saudi Arabia have benefitted 5.5 million Saudi women over 21 years of age. For example, the amendments set in place in the Civil Status Law means a woman can choose where to live in the same way as a man by removing a provision that made the husband's home the default residence. Regulations such as these are path breaking and history in the making. Apart from the removal of formal restrictions and legislation ensuring equality of employment, women in the labour force have benefited from transport subsidies of up to 80 percent and employers are given incentives to ire Saudi women. In fact, the proportion of Saudi women in the workforce has oubled in the past four years to 33 percent. This is more than the 30 percent target set under the 2030 plan! Today a large number of Saudi women hold managerial positions in new fields and working in the same offices as men in many sectors from which they previously were excluded.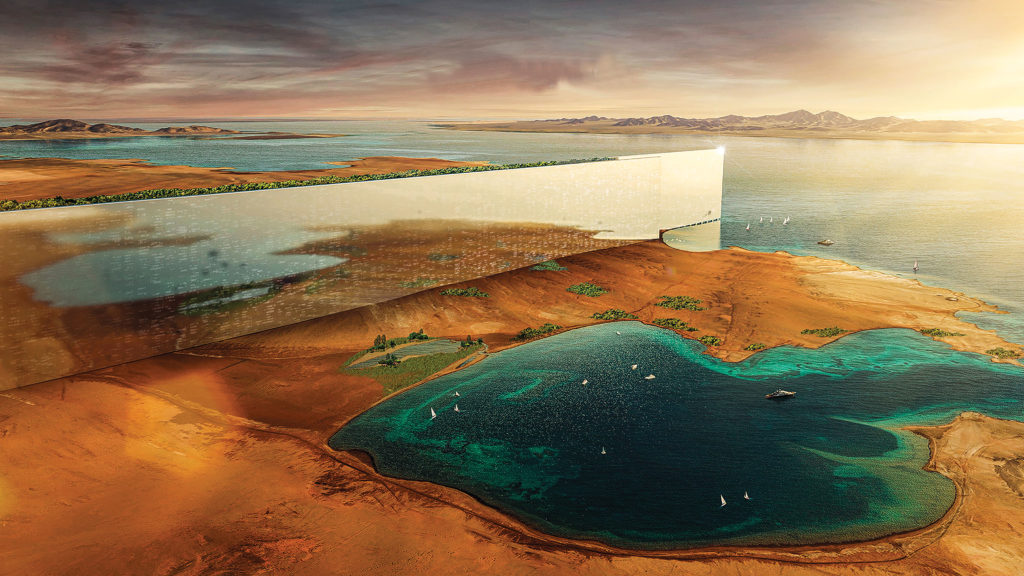 What are the kinds of projects that investors should particularly take note of and study for their future potential?
One of the more ambitious projects that is set to play a pivotal role in the Kingdom's Green strategy is the creation of the futuristic eco-city of Neom. It is envisioned as a "blueprint for tomorrow" where humanity progresses without compromising the health of the planet. This US$500bn project covers more than 26,500 sq-km along the Red Sea coast. It will also incorporate The Line, an eco-friendly city, which will reimagine and revitalize the future of urban living that preserves 95 percent of nature within NEOM, with zero cars, zero streets and zero carbon emissions. The New Jeddah Downtown project requires the construction of a mixed-use development spread over an area of five square kilometers. This development project will turn the waterfront area into a tourist destination, featuring museums, shopping and commercial areas, parks, resorts and beaches, and will support Jeddah's ambition to become one of the world's top 100 cities. In total, the project will deliver over 12,000 housing units to accommodate 58,000 new residents, as well as 36,000 new jobs. Saudi Arabia aims to create and host world-class sporting events, attracting globally respected sporting brands, championships and events to the Kingdom. Investment opportunities in stadium development, sports, football tournaments and games solutions are expected to increase, creating more opportunities for private and foreign partnerships. Many may not also know about our billion-dollar gaming industry. It is expected to double in the next three years. Saudi Arabia is currently the 19th biggest gaming market in the world and is experiencing massive growth of 41.1 percent year-on- ear, with more than 21.2 million gamers across the country. We plan to invest US$64 billion by 2028 into its entertainment industry as part of Vision 2030. In 2020, the Saudi government issued 117 permits for entertainment events, 219 licenses for operating entertainment facilities, and 398 permits for live shows in restaurants. Now is the time to be part of the first and most essential trade event for professional lighting, live events, sound equipment and installation in Saudi Arabia.
RELATED STORIES