As HE George Tumur Ambassador of Mongolia gives up the stewardship as Dean of the Diplomatic Corps in Singapore he shares thoughts on the challenges and bright spots of his six-year tenure in Singapore that coincided with the COVID pandemic!

Congratulations on the successful completion of your term as the Dean and call of duty. Are there any highlights that you would like to share?
Thank you. When I was proposed by my predecessor to take over the Dean's role, I was a bit hesitant. Two persons were instrumental in convincing me to agree.  Ambassador Andrey Tatarinov of the Russian Federation, who has an extensive experience in his diplomatic career, and actually served in Singapore few months longer than me, repeatedly told me that there are more positives than negatives in fulfilling this job. He himself couldn't take the position as he was leaving soon. The other was Ambassador Tommy Koh of the Singapore MFA, who invited me to his office to introduce me to his retired colleague, who had acted as a Dean during his ambassadorship in another country. During the meeting, they both shared their invaluable views on Deanship, especially from the perspective of being an Ambassador from a smaller state. So, I am very grateful to them for their warm support and confidence in me.
My term as a Dean of the Diplomatic Corps and Consular (DCC) offices in Singapore coincided with the period of intensive challenges created by the COVID-19 pandemic around the world, and how it affected absolutely everyone in the worst possible ways.
Every diplomatic mission has been dealing with unprecedented pressures of issues – from inter-governmental relations to the health and mental well-being of citizens. We started facing so many uncertainties, all of which required much closer communication between the Singapore MFA and diplomatic missions. I had to set up a regular channel for direct communication between the heads of missions, which helped a lot in assisting each other with relevant information and clarifications around the clock.
Since the beginning of 2020, more than half of the heads of missions have completed their diplomatic tenures here; the new heads of missions taking their place were facing a lot of difficulties integrating into the diplomatic community as we didn't have any chance to gather together. All National Day receptions and business meetings have been cancelled, and in line with the government regulations, I could organize only small events for farewells and occasionally, welcome lunches. It is sad to think that I was not able to do any diplomatic event during my tenure as a Dean, but with the support of my colleagues, we stayed close through virtual conference calls and digital correspondences. I wish we had a bit more support.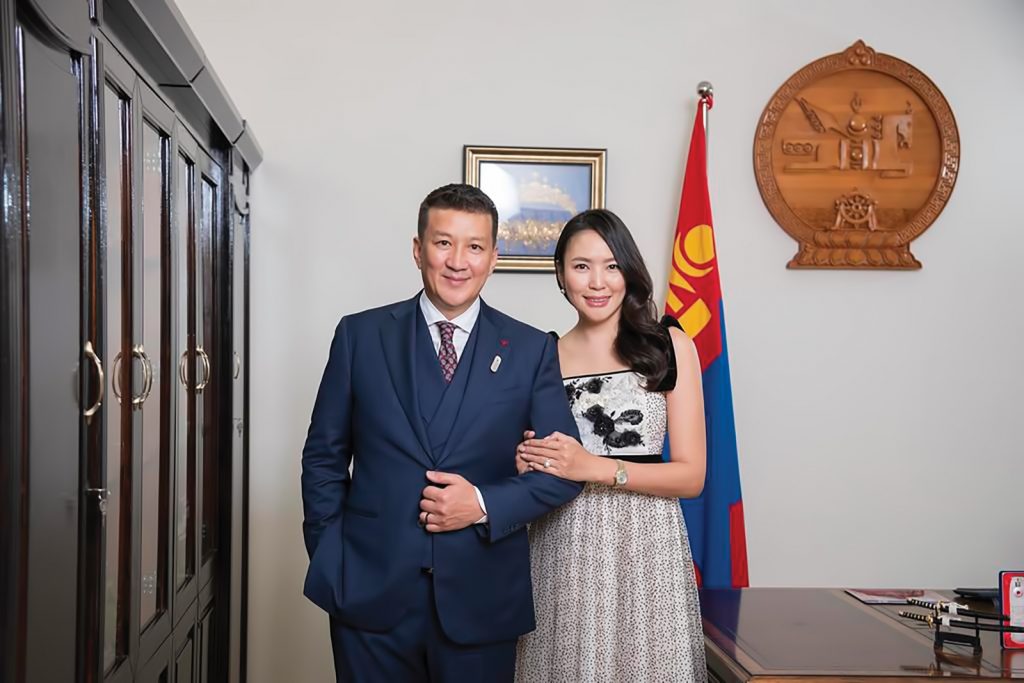 My wife Zola is a very strong support for my successful work; without her, I wouldn't have been able to achieve much. She not only helped me to do things better but also effectively coordinated the spouses of the heads of missions to interact with the Singapore community continuously. In collaboration with various Singapore business organizations, she organized numerous events for the spouses to learn about Singapore lifestyle, heritage and cuisine etc.
COVID added new challenges for the whole world and especially diplomatic missions which are the gateways to the movement of people, goods and services; Would you like to share how you were able to work around this challenge?

As I received the duty from my predecessor in February 2020, I planned to continue the regular activities of the Dean to coordinate normal diplomatic engagements between the Singapore MFA and diplomatic missions that have been familiar throughout the years. But it started with the Circuit Breaker, and the cancellation of almost all imaginable diplomatic engagements, requiring all the diplomats to concentrate on how to effectively handle the issues related to evacuations and repatriations of our citizens and continuously update the headquarters on relevant information on travel regulations and medical solutions.
Also, our staff had to learn to be not just consular service providers, but also travel advisors, psychological consultants, and sometimes, humanitarian workers. Many people would come to Singapore for a short-term vacation or medical visits, but they ended up being stuck for weeks, sometimes even months, due to travel restrictions and quarantines. As they ran out of funds, a number of them had to dig into their savings, get loans and take other desperate measures. So when frustration takes a toll, the last resort is to come to your embassy and demand solutions. It is hard feeling helpless sometimes when you are not able to offer immediate assistance, but we pursued all possible channels to resolve those challenges, and coordinated with the Singapore government to assist everybody that needed support.
You also represented your country, if I am not mistaken, for six years; how would you sum up the highlights of your tenure?
I am humbled to experience the fast-growing relations between Mongolia and Singapore during my six years of service. We witnessed the 45th and 50th Anniversaries of diplomatic relations between our countries, with celebrations by business forums and culture programs. In 2016, I was honored to witness the historic visit by a Singaporean Prime Minister to Mongolia for the first time, during which our governments signed a 30-day mutual visa-free travel, among other highlights. A foreign minister of Mongolia made an official visit to Singapore for the first time as well, in 2019.
People-to-people cooperation increased significantly, with more and more people traveling to and from Singapore, and the trade increasing four-fold in the past six years. I organized business matching seminars and conferences between our entrepreneurs almost every year, the last few being in virtual formats, nevertheless, with an increasing number of participants, thanks to the Singapore Business Federation's strong support.
Also, I have served as the Mongolian Governor to the Board of Governors of the Asia-Europe Foundation since 2015, being elected to its Executive Committee, as well as the Chair of the 2018 Board of Governors, to be a part of this important organization to bring Asia and Europe through connectivity activities in education, culture, economic and other activities.
The Government of Mongolia appreciated my work, and in July 2021, I was awarded the diplomatic title "Envoy Extraordinary and Plenipotentiary", by the President's decree.
How has your experience been in Singapore?
Living and working in Singapore as a diplomat has been a completely different experience from tourist and business visits of the past. My wife and I got to know the history and diverse culture of Singapore on a much deeper level. Our second child, a precious girl, was born in Singapore, with the help and outstanding care of Singapore medical professionals. Besides engaging with a great number of business and government representatives, we enjoyed making a lot of genuine friends in Singapore. We learned to appreciate the amazing diverse Peranakan cuisine at various hawker centres, and still keep exploring different parts of Singapore to enhance our life experiences.
We enjoy walking and jogging at the Fort Canning Park, which contains a significant amount of historic and heritage information and never get bored to look at them, learning something interesting almost whenever I do my jalan-jalan. For a "small Red Dot", Singapore has a lot to offer and plenty places to explore and enjoy.
What is your message to the diplomatic community?
I know it has been hard for the past two years to do active diplomatic duties for better representation of our respective countries in Singapore. But please bear in mind that Singaporeans are quite eager to learn about different cultures and business opportunities, willing to travel and explore new places all the time– so stay active and engage with people of all kinds of backgrounds to understand each other. Communication through all possible channels to promote your culture, history and business is very important to stay relevant.
It has been our pleasure to work with you at INDiplomacy, we thank you for your consistent support, any message for our readers?
INDiplomacy is a very important partner for our diplomatic community, thanks to Nomita's relentless efforts and kind contributions. Over the years, we noticed the increasing amount of engagements of INDiplomacy to promote diplomatic activities of different missions through magazines, events, and seminars. I appreciate Nomita's warm support to bring us closer to our host country, and wish her team the best of success in the coming years!
. . . . .