This is the second time Romanian Ambassador Tacu has become the Dean during his postings abroad. He brings experience and a promise to continue with the candid dialogue his predecessors had practiced in presenting the common interests and concerns of the diplomatic community in Singapore
YOUR Excellency, first of all let me congratulate you on behalf of IN Diplomacy for becoming the new Dean of the Diplomatic Corps (DCC) in Singapore. Please share with us your plans in this new role?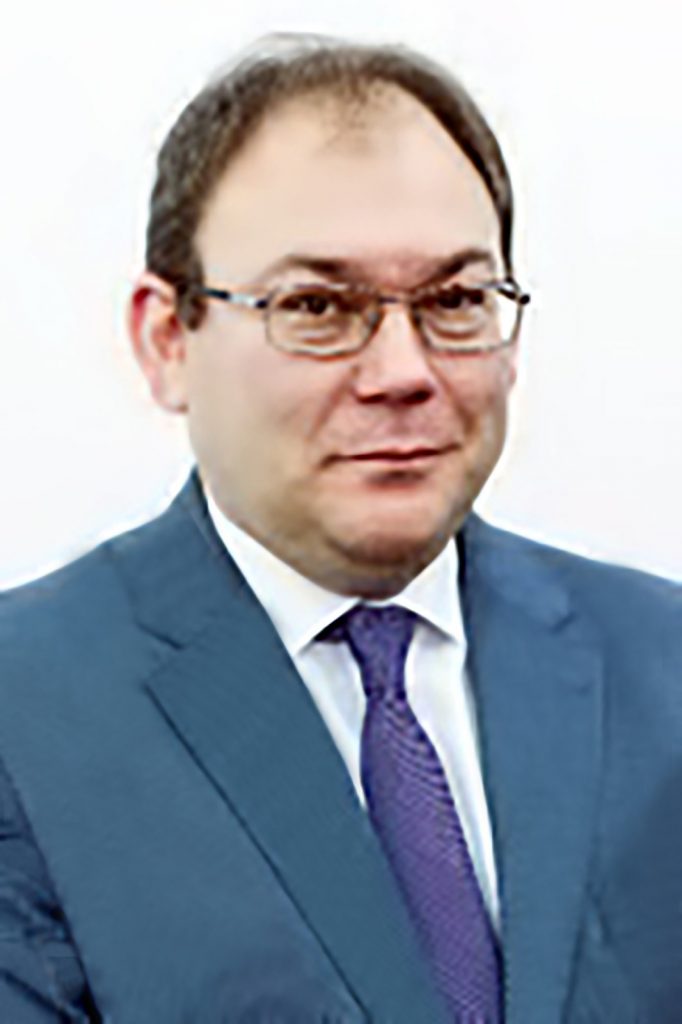 Nomita, allow me to start by thanking you and your entire team from IN Diplomacy for being a long-lasting friend of the DCC here. IN Diplomacy provides a much-needed platform to share data and information about our countries with your readers, and during my tenure in Singapore I've heard many colleagues praising your involvement and support which are meant to promote fruitful relations between our respective countries and the Lion City.
Regarding the new hat I'm now wearing, I can only hope and try to fill the shoes of my predecessors. I enjoyed very good relations with the last two Deans, H.E. James Sinclair, former Ambassador of Chile, and H.E. Lkhagvadorj (George) Tumur, former Ambassador of Mongolia, and with the eye of someone who was Dean in a previous incarnation, I can attest to their success in strengthening the bonds within the Diplomatic Corps, and in supporting our common interests and concerns.
How would you present the voice of the diplomats to MFA?
We are all – Singaporean diplomats and foreign diplomats accredited in Singapore – part of the same family. We understand each other's challenges to properly operate in the current context of the COVID pandemic and we are cooperating to overcome them. The impression I have during my entire tenure in Singapore, as well as after becoming Dean, is that a candid dialogue is always appreciated and I intend to continue along this way.
Because of COVID, diplomats now cannot avoid engaging more with technology especially in digital communication. As digitalization gains importance and become more lucrative there are many attractive career options in technology-related fields available to the best and brightest in academia. Do you think diplomacy is still a good career choice for students today?
The short answer is "YES"! Taking a longer route towards that answer, your very relevant question allows me to highlight few aspects.
Firstly, a career in diplomacy means a choice between a public career or a private one; it is a personal choice, and not necessarily an irreversible one. Regardless of the choice made, I am convinced that a good professional will find satisfaction in both worlds. What is important is to be as competent
as possible.
Secondly, if one chooses the diplomatic career, I am confident that, regardless of the nationality, that person will find such a career of paramount relevance in order to promote the national interests of their respective countries, to protect the rights of their compatriots around the world, to understand the evolution of humanity; what's not to like about it! For an outsider, usually, diplomacy is associated with a lot of glitter; there is glitter, but there is also a lot of sweat, hard-work meant to promote your country and to protect your compatriots.
Thirdly, you refer to technology, and how it has become common to consider it somewhat as a 'disruptor'. Indeed, technology can be a disruptor but it is also an enabler as well; Romanian diplomacy, as well as many other diplomatic services around the world, has put such technology to work even harder since pandemic erupted. We now use it extensively in order to perform our duties as well as to keep in touch and help our compatriots. But I strongly believe that the positive outcome from the usage of technology was possible because it was built on solid preexisting human connections. Therefore, technology is not a replacement for diplomacy, since no technology can adequately replace human interaction, and the human touch is fundamental in diplomacy.
Singapore is an active member of ASEAN and a central commercial and industrial hub for this region, how, in your opinion can diplomats here leverage on their position in Singapore? Have you personally found it easier to engage or facilitate greater co-operation between countries and Romania being based here in Singapore?
Singapore is a well-established regional and multi-faceted hub, and steps are constantly taken to preserve such a status. Such steps include measures meant to make it easier to do business here, or to attract talent. In such a milieu, it is easier for us to connect with each other (although mostly online now) and to establish bridges between different companies in order to develop business relations.
---
Background
Ambassador Tacu has more than 20 years' career in Romania's public service. The last position held before being accredited as Romania's Ambassador in the Republic of Singapore (on 1st June 2017) was that of State Secretary with Prime Minister's Office in December 2015 and he was also the Acting Secretary General of the Government of Romania between September 2016 and January 2017. From April 2010 to July 2015, he was Romania's Consul General in Shanghai, PR China, and from May 2014 until the end of his posting, he was also the Dean of the Consular Corps in Shanghai.
Other prior positions held by Ambassador Tacu include Judge at various local, county and appeal courts in Romania, and Deputy Director of Litigation Department of the Ministry of Justice. Ambassador Tacu has a LL.M degree in Chinese Law with Shanghai Jiaotong University, a LL.B with Alexandru Ioan Cuza University, Iași, Romania and graduated different other post-university courses in International Law and International Affairs.
Ambassador Tacu is 45, married, and has one son. He is fluent in English and French and has basic knowledge of Chinese language.
---