Mongolia & United States of America presented their credentials to President Halimah Yacob in separate ceremonies at Istana on 6th December, 2021
ENKHBAYAR SOSORBARAM TO SINGAPORE MONGOLIA
Prior to his appointment as Ambassador of Mongolia to the Republic of Singapore, Mr Enkhbayar Sosorbaram worked in the private sector.
After having worked as Lecturer at the School of Foreign Service, National University of Mongolia, he joined the Ministry of Foreign Affairs of Mongolia as Research Officer in 1999, and later served various postings in the Department of Neighboring Countries of the Ministry of Foreign Affairs of Mongolia, Consulate-General of Mongolia in Hohhot and the Embassy of Mongolia in Beijing. Ambassador Sosorbaram also served as Adviser to the Minister of Foreign Affairs from 2008 to 2009, Adviser to the Prime Minister from 2009 to 2012 and Special Advisor to the Minister of Foreign Affairs from 2017 to 2020.
Ambassador Sosorbaram holds a Bachelor's degree and a Master's Degree in International Relations from the National University of Mongolia as well as a Ph.D. in Asian Studies from the University of San Francisco.
He is married and has a daughter.
JONATHAN ERIC KAPLAN AMBASSADOR TO SINGAPORE UNITED STATES OF AMERICA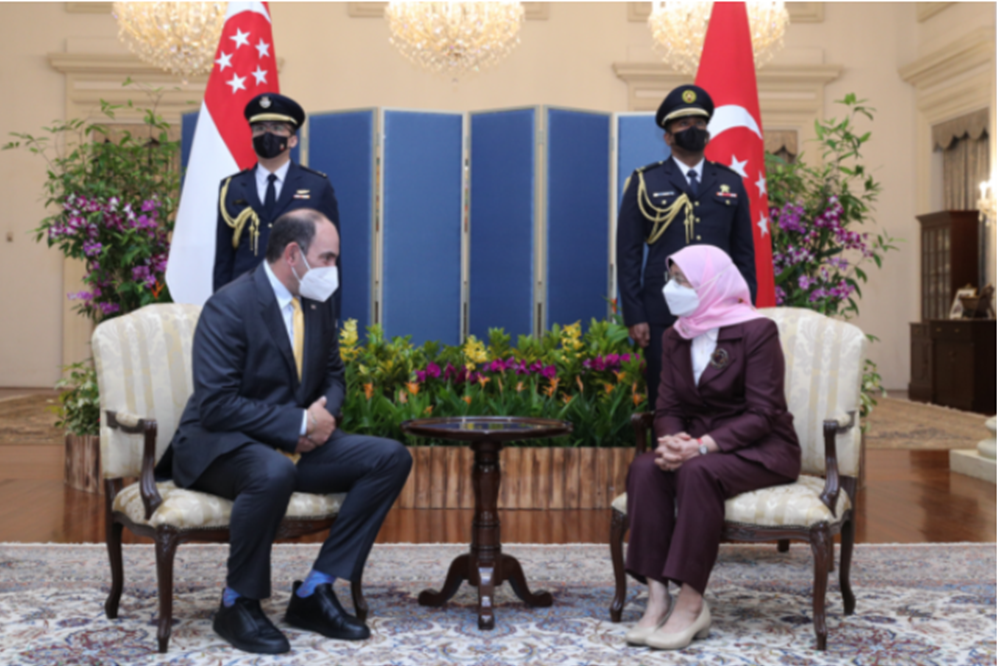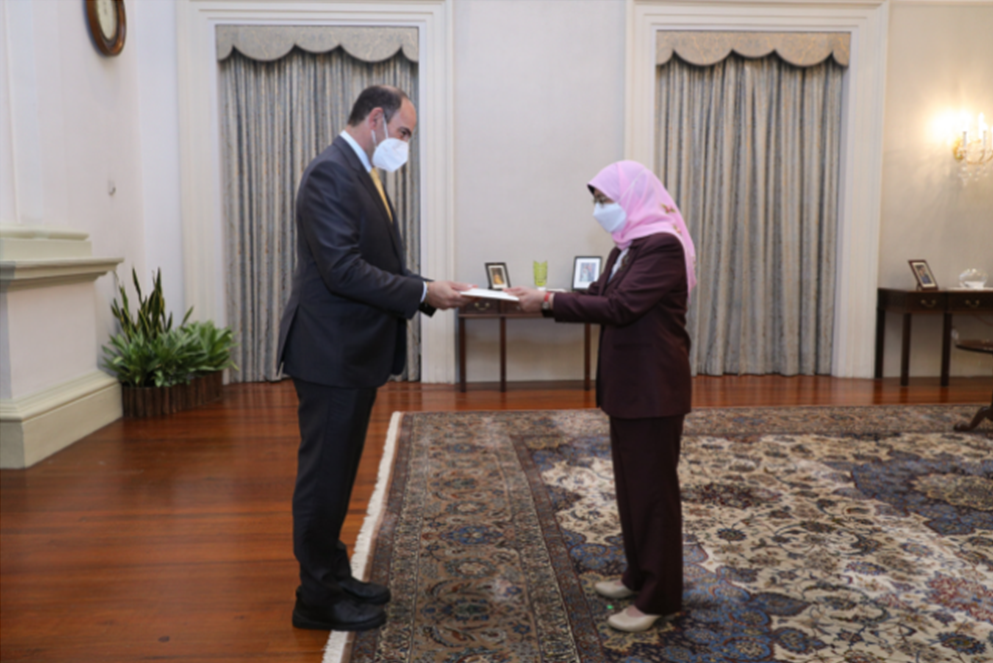 Mr. Jonathan Kaplan is a prominent executive, entrepreneur, and philanthropist whose career has spanned numerous industries. He was the co-founder and Chairperson of Education Super Highway, a nonprofit organization that brought high-speed internet to over 49 million children in K-12 classrooms nationwide. Professionally, Mr. Kaplan is best known for founding Pure Digital Technologies and inventing its revolutionary Flip video camera. In 2009, Cisco bought Pure Digital Technologies and he became Senior Vice President and General Manager of its Consumer Products Division.
Mr Kaplan was the founding CEO of The Melt, a chain of fast casual restaurants. Previously he was President and CEO of Sega.com and he was the founder and CEO of FamilyWonder, an entertainment and technology company. Mr Kaplan has traveled to over 75 countries and is a member and former Chapter Chair of the Young President's Organization (YPO).
Mr. Kaplan was named Northern California 2010 Entrepreneur of the Year by Ernst & Young and was named by Business Week among the Most Influential People on the Web in 2008.  He earned a B.S. from Carnegie Mellon University. 
(Picture Credit : Ministry of Foreign Affairs Singapore)
. . . .