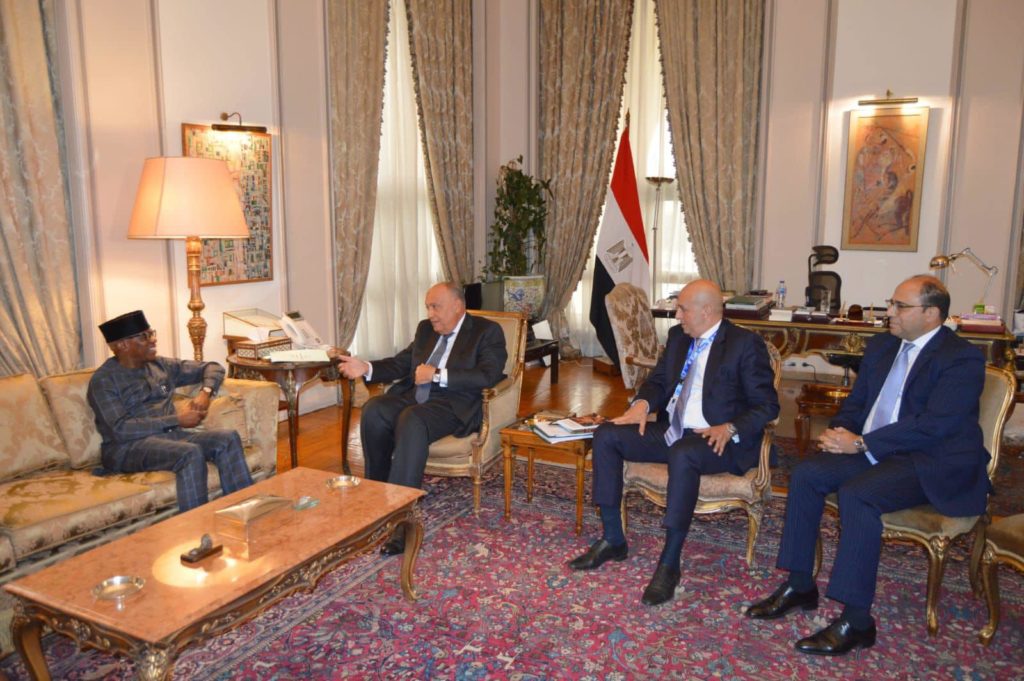 Egypt's Minister of Foreign Affairs, Sameh Shoukry, engages with the African Union to strengthen peace and security in Africa, emphasizing the need for coordination, dialogue, and support for post-conflict reconstruction and development.
Minister of Foreign Affairs Sameh Shoukry's recent meeting with the African Union (AU) Commissioner for Political Affairs, Peace, and Security, Bankole Adeoye, marks an important step towards strengthening peace and security in the African continent. The minister expressed Egypt's unwavering commitment to engaging in dialogue with the AU on various issues related to peace and security. Recognizing the escalating security challenges and the suffering caused by conflicts, Minister Shoukry emphasized the need for intensified consultation and coordination mechanisms between the AU Commission, its departments, and member states. Egypt, with its rich history of supporting peacekeeping and peacebuilding efforts in Africa, stands ready to contribute to these crucial endeavors.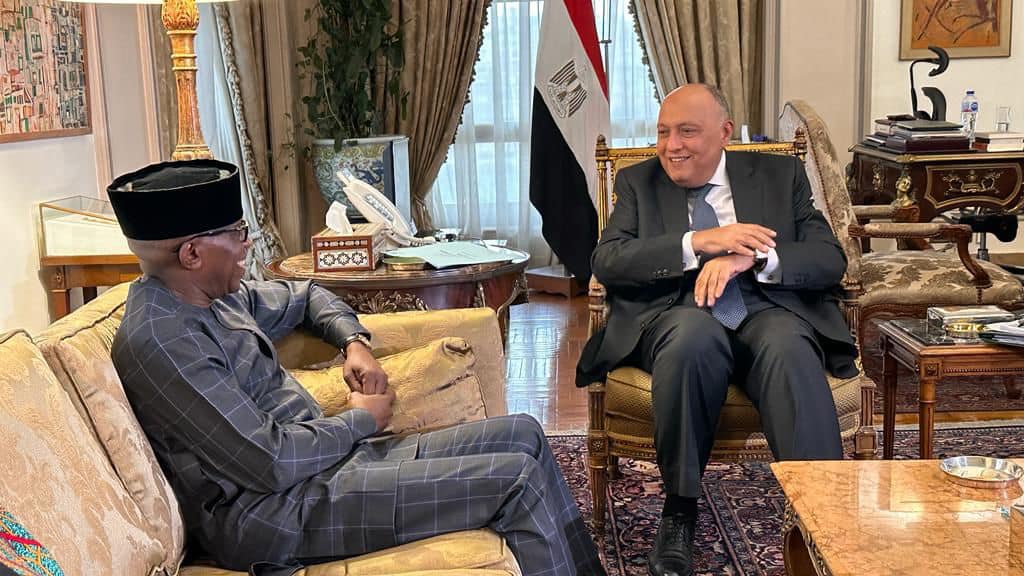 During the meeting, Minister Shoukry expressed gratitude for Bankole's participation in a workshop organized by the Egyptian Ministry of Foreign Affairs in collaboration with relevant AU institutions. The workshop focused on reviewing the African Union Post-Conflict Reconstruction and Development Policy, reflecting Egypt's commitment to advancing efforts in post-conflict reconstruction and development. Recognizing the increasing conflicts across the continent, Minister Shoukry expressed Egypt's aspiration to enhance the work of the African Union Centre for Post-conflict Reconstruction and Development, aligning with President Abdel-Fattah El-Sisi's dedication to this cause at the AU level.
The situation in Sudan was also a crucial topic of discussion. Minister Shoukry emphasized Egypt's careful monitoring of the current developments and its engagement with all stakeholders and existing mechanisms to resolve the crisis promptly. Stressing the importance of coordination between these mechanisms and the inclusion of Sudan in any proposed solutions, the minister emphasized the need to preserve Sudan's ownership and ensure the consistency of these proposals with the country's requirements and on-the-ground conditions. Egypt's selection to represent Sudan's neighboring countries in discussions at the African Peace and Security Council further underscores the country's commitment to achieving peace in Sudan and ending the ongoing war.
The meeting between Minister Sameh Shoukry and AU Commissioner Bankole Adeoye also covered other significant topics, including the reform of the African Peace and Security Council, the Grand Ethiopian Renaissance Dam (GERD), the situation in Libya, and the AU Peace Fund. These discussions highlight Egypt's active engagement in regional affairs and its commitment to finding peaceful and sustainable solutions to the challenges facing the African continent. With a focus on cooperation, dialogue, and coordination, Egypt reaffirms its role as a key player in promoting peace, security, and development across Africa.