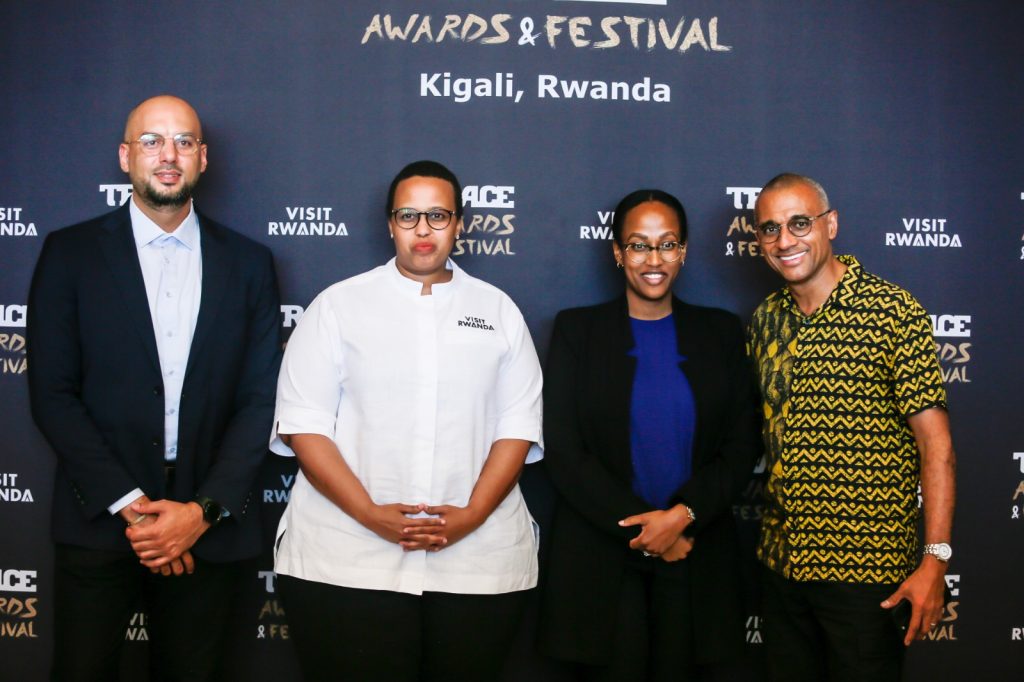 Trace, the global music powerhouse, is set to celebrate its 20th anniversary with the electrifying Trace Awards & Festival in Kigali, Rwanda, featuring sensational live performances and a two-day cultural extravaganza, honoring the influence and creativity of African and Afro-inspired music and culture worldwide.
Global music powerhouse and Afro-music tastemaker, Trace, is gearing up to celebrate its momentous 20th anniversary with a dazzling new event: the Trace Awards & Festival. This extraordinary live ceremony and festival will pay tribute to the boundless creativity, coolness, and confidence of African and Afro-inspired music and culture across the globe.
Taking place in the vibrant city of Kigali, Rwanda from October 20 to October 21, 2023, the Trace Awards & Festival will shine a global spotlight on musicians, creators, entrepreneurs, and achievers from Africa and the African diaspora. In partnership with Visit Rwanda and QA Venue Solutions Rwanda, the event will feature a two-day cultural festival followed by a thrilling three-hour live televised music ceremony.
Headlining the Trace Awards will be awe-inspiring performances by the biggest African and Afro-descent artists, captivating a crowd of 7,500 music enthusiasts, opinion leaders, influencers, and trendsetters at BK Arena, the largest indoor arena in East Africa. From Afrobeat to Dancehall, Afro-pop to Mbalax, Amapiano to Zouk, and Kizomba to Genge, the Awards will honor various music genres, alongside recognizing outstanding artists in cultural and lifestyle categories.
Olivier Laouchez, co-founder and Executive Chairman of Trace, expressed his excitement about the event, saying, "Since its very first day, Trace has been promoting and showcasing the diversity and power of Afro-urban culture. There is no better way to celebrate our milestone twentieth birthday than with this exciting new music and cultural franchise. The Trace Awards is our way of celebrating the artistry, vision, and impact of musicians and other leaders in the urban cultural landscape."
Janet Karemera, Chief Executive Officer of the Rwanda Convention Bureau, shared her enthusiasm for hosting the inaugural Trace Awards in Rwanda, stating, "We are thrilled to stage the inaugural Trace Awards in Rwanda on October 21 and look forward to hosting this global celebration of African culture in our beautiful country, promoting Rwanda as a destination for cultural tourism experiences and hosting world-class events."
In addition to the main event, the Trace Awards campaign will include an array of build-up events, an Awards tour, parties, and screenings in Africa, Europe, the USA, the UK, Brazil, the Indian Ocean, and the Caribbean. This comprehensive celebration aims to captivate the hearts of African and Afro-inspired music and culture enthusiasts worldwide.
The Trace Awards will be broadcast live on Trace channels in over 180 countries, allowing fans around the world to join in the excitement. The ceremony will also be featured on Trace terrestrial TV partners and satellite channels globally.
To learn more about the Trace Awards, visit the official website at https://trace.tv, and follow Trace on Facebook, Instagram, and YouTube @traceeasternafrica, as well as on Twitter @TraceEastAfrica. Engage with Trace on TikTok at @traceeastafrica, and be part of the conversation using the hashtag #TraceAwardsRwanda2023. This is an event you won't want to miss!