Joint Statement by Prime Minister Lee Hsien Loong and President of the European Commission Ursula von der Leyen on the EU-Singapore Digital Partnership. PM Lee and President von der Leyen met on the sidelines of the ASEAN-EU Commemorative Summit in Brussels, Belgium, on 14 December 2022.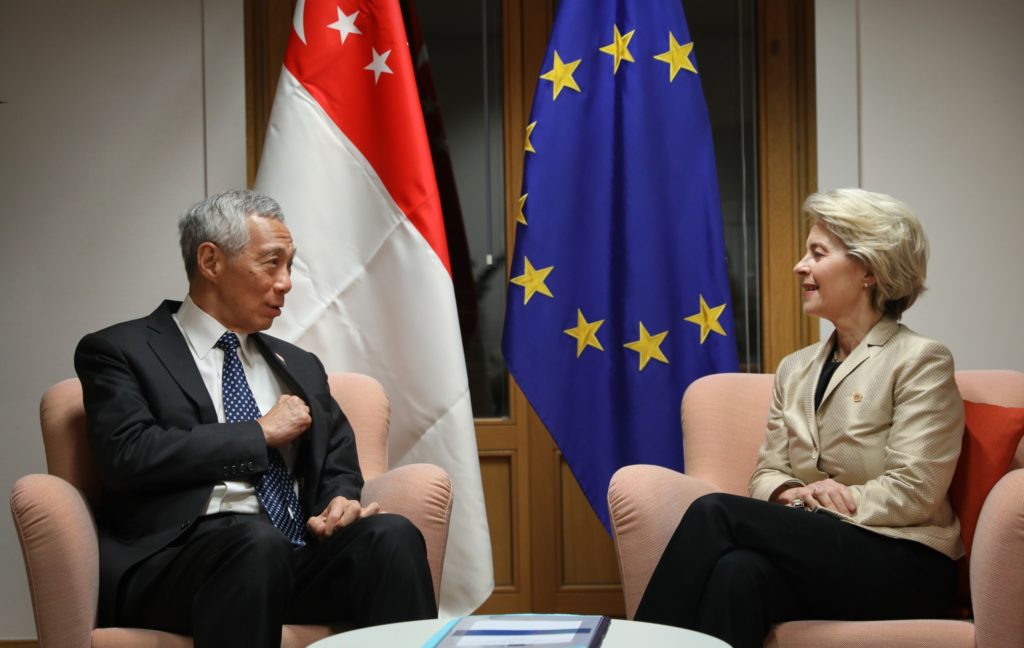 We are pleased to announce today the substantial conclusion of a new Digital Partnership between the EU and Singapore. This Partnership expands the robust EU-Singapore relationship into the digital realm, which has a transformative potential for the future of our economies.
The EU and Singapore share a people-centric vision of digitalisation. To help us realise this vision, the Partnership will advance cooperation on the full range of digital issues, including trade facilitation, trusted data flows and data innovation, digital trust, standards, digital skills for workers, and the digital transformation of businesses and public services. It will facilitate joint efforts to make supply chains more resilient and advance new and emerging areas such as 5G/6G, Artificial Intelligence, and digital identities.
The EU and Singapore have also agreed on a set of Digital Trade Principles, as a first deliverable of their Digital Partnership. These principles reflect our joint commitment to an open digital economy and provide a common framework to boost digital trade between us and globally. We aim to build on these principles to enact a set of bilateral digital trade rules. We believe that the forward-looking digital trade engagements between the EU and Singapore will complement and support ongoing WTO negotiations to put in place global rules on electronic commerce.
We thank Executive Vice-President Valdis Dombrovskis, Commissioner Thierry Breton and Minister S Iswaran for their commitment to develop the Digital Partnership and the Digital Trade Principles. With this substantial conclusion, we look forward to their formal signature and launch early next year.
The Digital Partnership builds on long-standing cooperation between the EU and the Singapore on trade, research and technology. At a time of turmoil and change, we are taking another major step to deepen our strategic partnership for the benefit of our citizens, consumers and businesses. The Digital Partnership will also serve as a strategic pathfinder for closer region-to-region digital connectivity.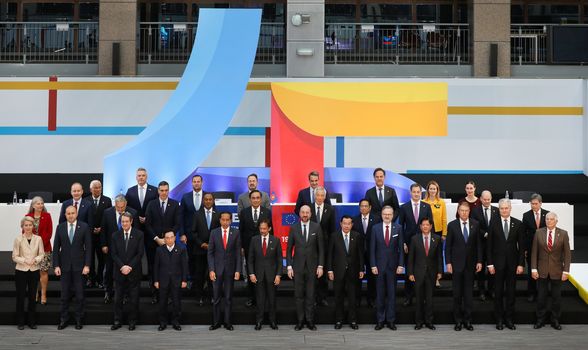 Read the official press release here