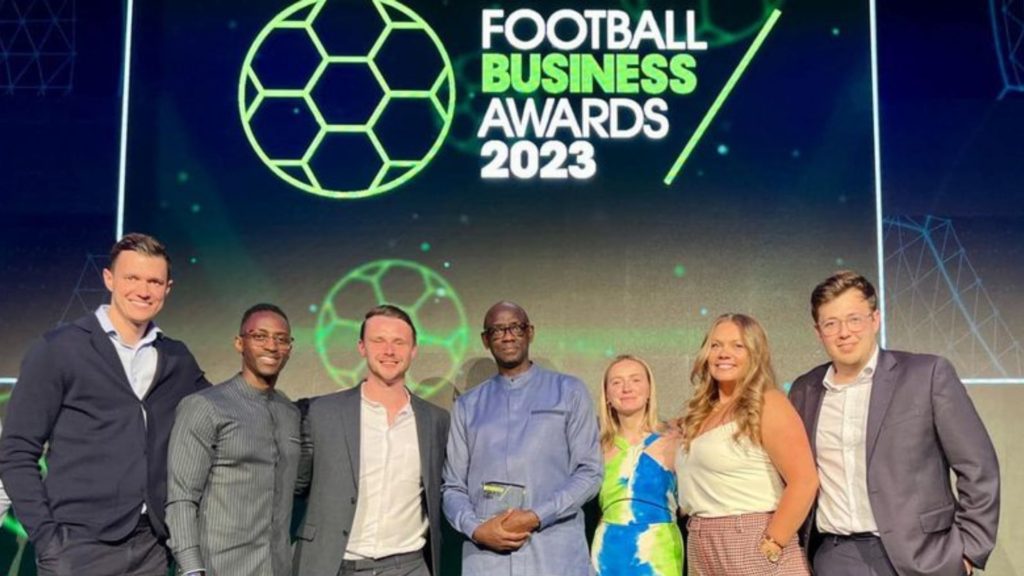 Arsenal's partnership with Visit Rwanda shines as they claim the Silver Award for Partnership of the Year, showcasing Rwanda's uniqueness and attracting global attention.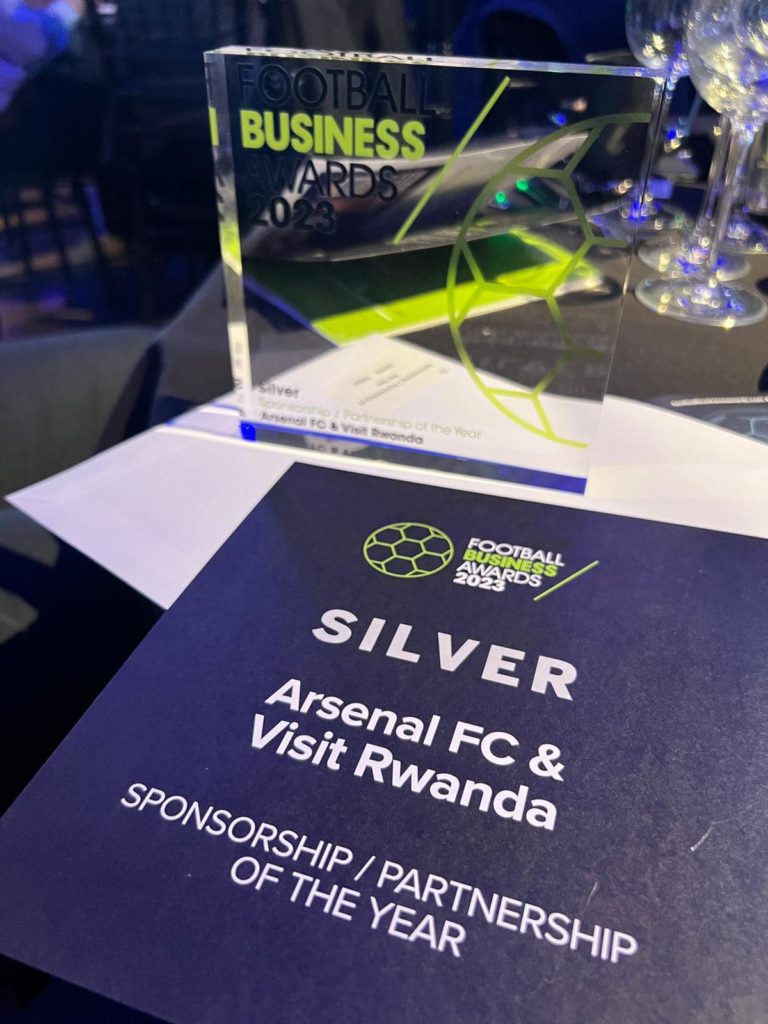 Arsenal Football Club's outstanding efforts in promoting Rwanda's growth and development have been recognized with the prestigious Silver Award for Partnership of the Year at the Football Business Awards 2023. The announcement came during a star-studded ceremony held at The Brewery in London, where Arsenal's partnership with Visit Rwanda was lauded for its profound impact.
As the Official Tourism partner of Arsenal, Visit Rwanda has experienced substantial global exposure through the club's massive fan following. With the Visit Rwanda logo prominently displayed on the left sleeve of all AFC teams, Rwanda's captivating landscapes and attractions are being showcased to millions of passionate football fans worldwide on a daily basis. This heightened visibility has been instrumental in positioning Rwanda as a thriving destination for tourism and investment.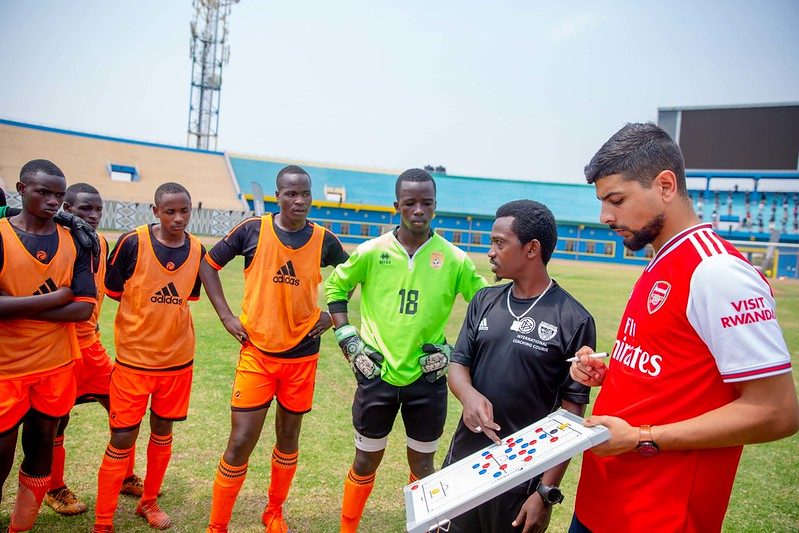 Arsenal's commitment to Rwanda extends far beyond mere branding. Through their collaboration with Visit Rwanda, players from both the men's and women's teams have visited Rwanda, actively engaging with local communities and hosting coaching camps. These initiatives not only foster the development of football among young boys and girls in the country but also serve as a source of inspiration and empowerment.
Leveraging their extensive global reach and dedicated fan base, Arsenal has played a pivotal role in raising Rwanda's international profile. The partnership with Visit Rwanda has attracted the attention of potential tourists and investors who may not have previously considered the country, opening up new opportunities for economic growth. This successful collaboration serves as a testament to the positive outcomes that meaningful partnerships can achieve, both in terms of fostering development and showcasing a nation's potential.