Minister of Foreign Affairs of the Republic of Panama Erika Mouynes is in Singapore for an Official Visit from 9th to 13th April 2022, as part of a visit to Asia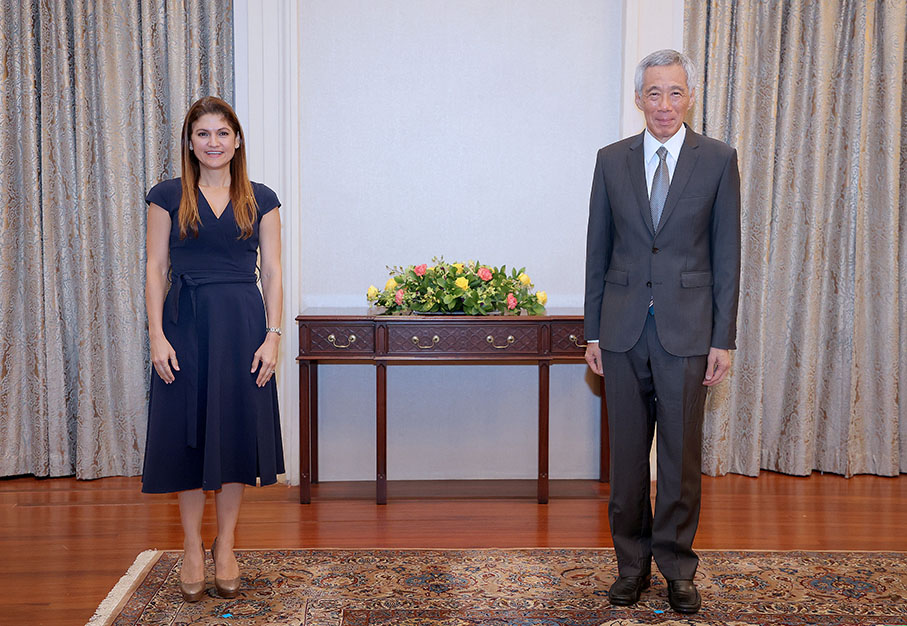 MINISTER Mouynes called on Prime Minister Lee Hsien Loong on her visit to Singapore and they both reaffirmed the warm ties between Singapore and Panama, which marked the 40th anniversary of diplomatic relations this year. According to a media release by the Singapore Ministry of Foreign Affairs, Prime Minister Lee and Minister Mouynes discussed how, as small, trade-dependent and open economies, both countries should explore ways to deepen cooperation amidst global uncertainty. Both sides also exchanged views on domestic policies for post-pandemic economic recovery as well as on regional and international developments. Prime Minister Lee welcomed Panama's interest to build closer relations with Southeast Asia and ASEAN.
Minister Mouynes also met with Minister for Finance Lawrence Wong and was hosted to breakfast (picture below) by the Minister for Foreign Affairs Dr Vivian Balakrishnan on 12 April 2022. Her Singapore visit programme included Minister for Sustainability and Environment Grace Fu, Senior Minister of State for Transport Chee Hong Tat and Minister of State, Ministry of Culture, Community and Youth and Ministry of Trade and Industry Alvin Tan.
She also made a stop at the National Research Foundation to learn about the development of Singapore's research and innovation hub. In addition, Minister Mouynes met senior representatives of Singapore companies and visited ITE College Central, where she witnessed the signing of a Memorandum of Understanding to institutionalise collaboration between ITE and Panama's Institute of Specialised Technical Education (ITSE).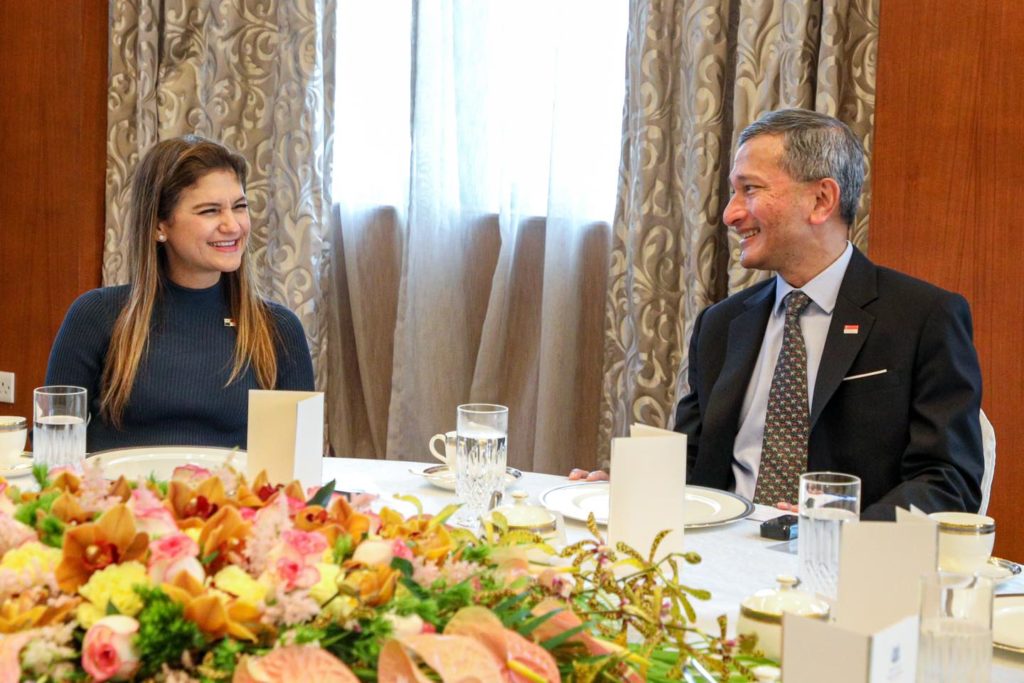 . . . . .