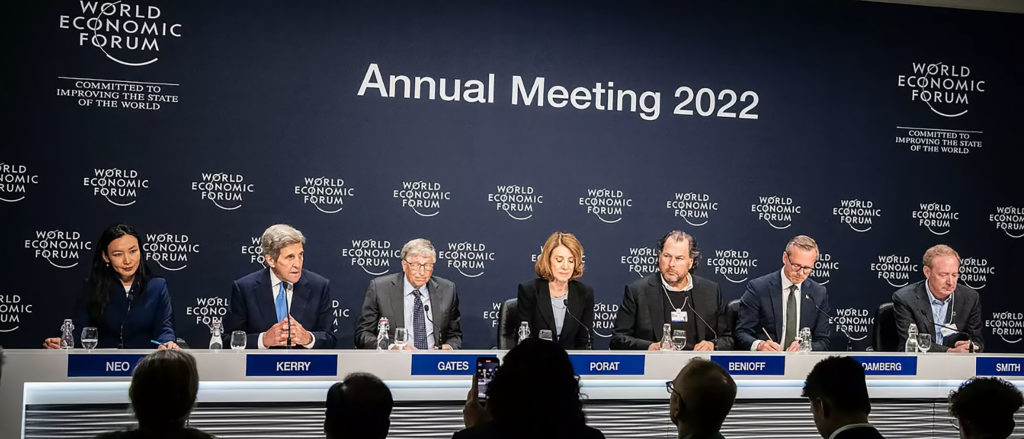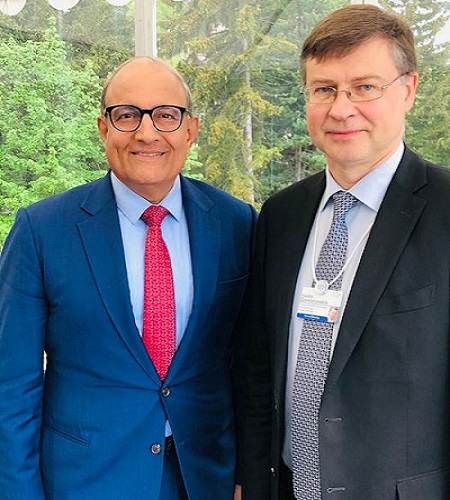 THE EU Trade Commissioner met Singapore's Minister for Transport and Minister-in-charge of Trade Relations S. Iswaran (pictured left) at Davos. Of the meeting, Commissioner Valdis Dombrovskis wrote: "Always a pleasure to meet my Singaporean colleague Minister S Iswaran. Singapore is a key partner for EU in ASEAN, broader Indo-Pacific region and at WTO. Important to discuss our cooperation at key upcoming WTO Ministerial."
The EU Ambassador to Singapore Iwona Piórko wrote on her Twitter (@IwonaPiorkoEU) that she was: "Happy to see partnership deepen at Davos."
This year Senior Minister and Coordinating Minister for Social Policies Tharman Shanmugaratnam, Minister for Transport and Minister-in-charge of Trade Relations S Iswaran and Minister for Communications and Information Josephine Teo were on a working visit to Davos, Switzerland from 23 May to 26 May 2022 to participate in the World Economic Forum (WEF) Annual Meeting.
According to a Singapore Prime Minister's Office statement SM Tharman, Minister Iswaran and Minister Teo were engaged in sessions related to the global commons, revitalising travel and tourism, skills development, cybersecurity and digital cooperation, among others. They were accompanied by officials from the Prime Minister's Office, Ministry of Transport, Ministry of Trade and Industry, Ministry of Communications and Information, Cyber Security Agency of Singapore and Economic Development Board.
After the Davos WEF Annual Meeting SM Tharman continued on to Sweden to participate in the deliberations of the UN Secretary-General's High-Level Advisory Board on Effective Multilateralism.
For more on the Event Highlights on the Davos WEF 2022 Annual Meeting visit here