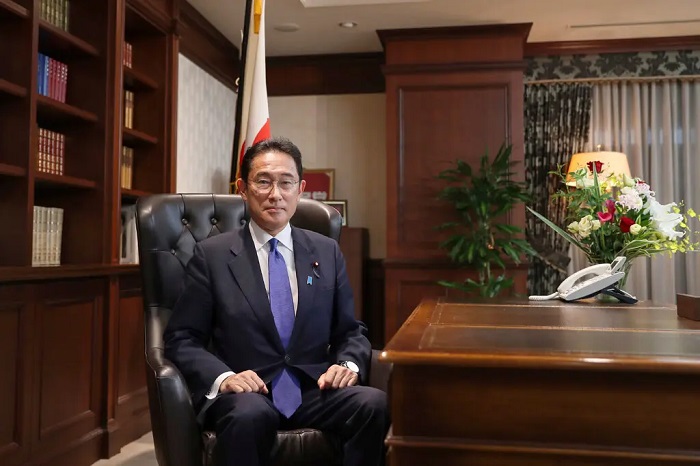 The Prime Minister of Japan, His Excellency Kishida Fumio, received a ceremonial welcome at the Istana this morning and had a new orchid hybrid, the Dendrobium Kishida Fumio, named in his honour. Prime Minister Kishida called on President Halimah Yacob and Prime Minister Lee Hsien Loong. The two Prime Ministers also held a Joint Press Conference before adjourning for an Official Lunch hosted by Prime Minister Lee.
President Halimah and Prime Minister Kishida reaffirmed the broad and substantive relations between Singapore and Japan. They noted that despite the COVID-19 pandemic, the economic links between both countries had remained robust and even increased. They also discussed other areas of cooperation such as digitalisation and restoring cross-border travel.
Prime Minister Lee and Prime Minister Kishida reaffirmed the excellent state of bilateral relations, which was illustrated by the exchange of leaders-level visits over the past two weeks. The Prime Ministers reviewed existing cooperation in the fields of defence, economic relations, digitalisation, sustainability and energy, and cross-border travel, and agreed that there was much scope to deepen collaboration in these areas. The Prime Ministers welcomed the signing of the Enhanced Memorandum on Defence Exchanges between the two defence ministries.
The Prime Ministers looked forward to the 50th anniversary of ASEAN-Japan Dialogue Relations in 2023. They also exchanged views on regional and international developments, and reaffirmed the importance of a rules-based international order and the principles enshrined in the UN Charter.