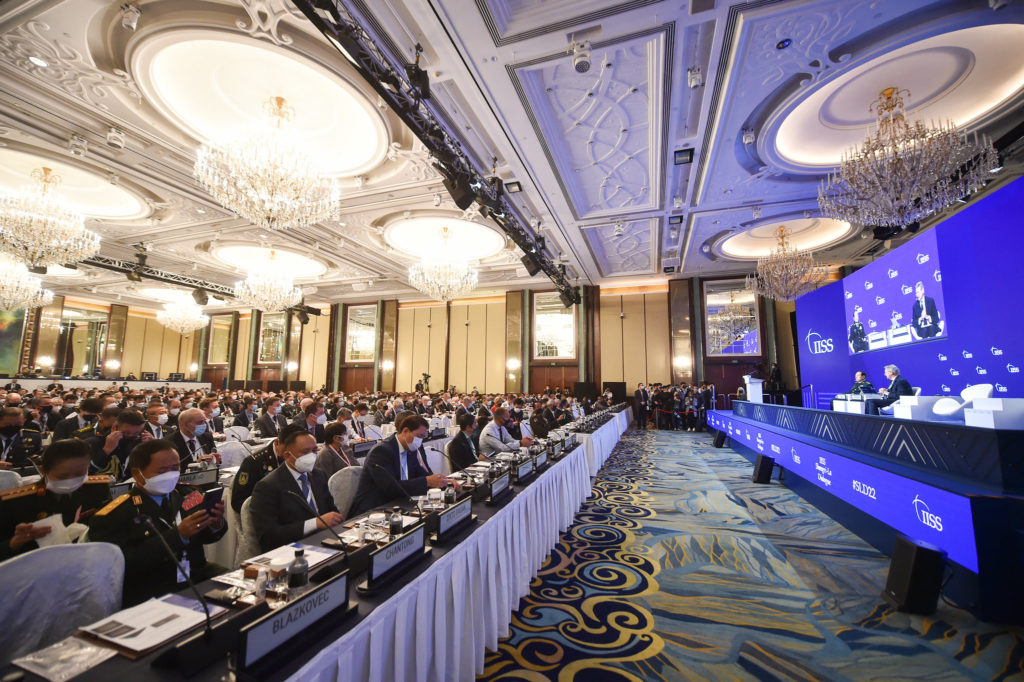 Much has happened since 2020. The US, China and Ukraine took centrestage this year at the International Institute for Strategic Studies (IISS) Shangri-La Dialogue

THE 19th Editition of the Shangri-La Dialogue takes place when the world is at the turning point with rising tensions between US and China; like everyone else Singapore is feeling anxious remarked Singapore Prime Minister Lee Hsien Loong during his speech at the IISS Shangri-La Dialogue Opening Dinner on 31st May 2019 at the Shangri-La Hotel, Singapore. He pointed out that the US-China bilateral relationship is the most important in the world today. How the two work out their tensions and frictions will define the international environment for decades to come.
Some inkling of that future was discussed from 10th to 12th June 2022 at the Shangri-La Hotel where defence experts and ministers came together from 50 countries to debate some of the region's most pressing security challenges. Highlights of the meet included speeches by US Defense Secretary Llyod Austin who asked Asian nations to unite to prevent any repeat of the Ukraine crisis in the Pacific. China's State Councilor and Defense Minister General Wei Fenghe also spoke on China's position on the South China Sea issue, China-US relations and the Ukraine crisis in his speech. The General said: "The pace of China's development is unstoppable, and its commitment to the path of peaceful development is unswerving. China's development is not a threat, but a great contribution to world peace and development," General Wei said it should be noted that China firmly upholds a national defense policy that is defensive in nature, He said: "Chinese military has always been the force of peace and will resolutely safeguard China's sovereignty, security and development interests."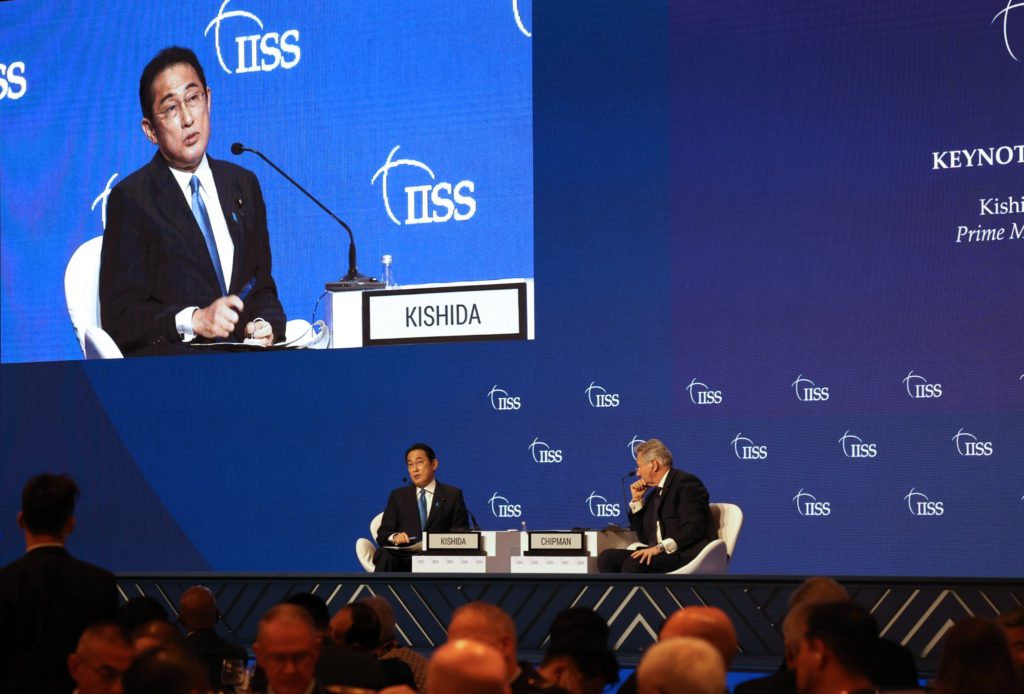 The Keynote Address on the Opening Day of the Summit on 10th June 2022 was presented by the Prime Minister of Japan Kishida Fumio. He touched on how Russia's aggression against Ukraine should matter of concern for all countries: "No country or region in the world can shrug this off as someone else's problem. It is a situation that shakes the very foundations of the international order, which every country and individual gathered here today should regard as their own affair." He also asked that in the face of other serious challenges occuring in the South China Sea, the Taiwan Strait and North Korea whether rule-based international law and order can be upheld. He proposed to advance the 'Kashida Vision for Peace' that will boost Japan's diplomatic and security role in the region by promoting five pillars of initiatives.
Following are the links to the full transcript and video on the above speeches:
● PM Lee Hsien Loong Keynote Address Transcript including Chinese transcript (Singapore PMO website) view here
● Keynote Address PM of Japan Kishida Fumio Transcript (pdf) visit here
● US Secretary of Defense Lloyd J Austin Remarks – Transcript (US Department of Defense website) visit here
● China's Vision for Regional Order by Chinese State Councilor and Defense Minister Wei Fenghe YouTube video (with English voice over translation) visit here
For more on the 19th International Institute for Strategic Studies Shangri-La Dialogue visit here