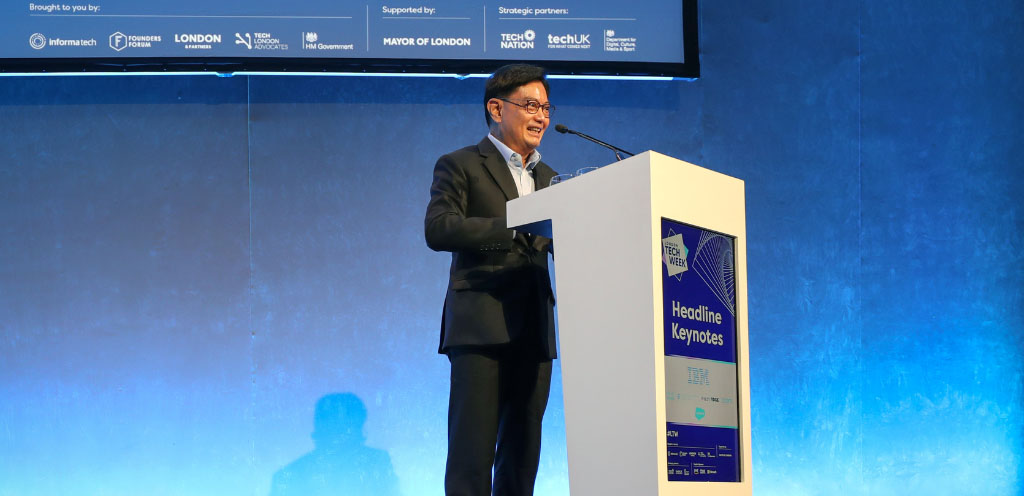 The Singapore Digital Economy Agreement (UKSDEA) has entered into force. Deputy Prime Minister Heng Swee Keat officially announced this on 14 June 2022 at the London Tech Week held in the UK
DPM Heng highlighted in his speech at the London Tech Week that: "This is our first such agreement with a European country, and the first ever for the UK. This agreement will make it much easier to operate in and across both markets, as the need to navigate different rules and standards is significantly reduced. We hope that you will build on this new digital network to scale."
The UKSDEA documents were signed by Minister-in-charge of Trade Relations S Iswaran and UK Secretary of State for International Trade Anne-Marie Trevelyan on 25 February 2022. The UK and Singapore have since worked expeditiously to complete the legal requirements and procedures for the agreement's entry into force."
Singapore and the UK have also signed three Memoranda of Understanding and exchanged two side-letters (covering Digital Trade Facilitation, Digital Identities and Cyber Security as well as FinTech and Customs Cooperation), as part of efforts to pursue cooperative projects on forward-looking and emerging issues under the UKSDEA.
The UKSDEA's entry into force reflects the UK and Singapore's strong commitment towards enabling new growth opportunities for Singapore businesses in the digital economy. With the UKSDEA. This will encourage participation in the digital economy, Benefits to businesses include:
● End-to-end digital trade such as safe and secure e-payments and paperless trading
● Seamless and trusted data flows .
Consumers will enjoy greater online consumer protection, as well as safe and secure cross-border payments.
The news of the launch of the DEA has been welcomed by members of the IT industry. Digital trade facilitation firm Kofax's Senior Vice President and General Manager of Asia Pacific and Japan, Zakir Ahmed said "We see numerous business benefits from the UKSDEA in the areas of accelerating adoption of digitalisation in the areas of trade. Currently, due to the lack of commonly agreed standards, fragmented systems, companies have to rely on legacy processes that are paper-based.
This leads to inefficiency and results in higher costs to companies (e.g. banks, insurers, logistics) and government agencies (e.g. customs) repeating the digitisation, extraction, validation process in the processing of common documents."
"The legacy processes also do not benefit from modern digital means of establishing trust such as leveraging TradeTrust alongside Kofax's Intelligent Automation Platform. As a company that has been involved in deploying Intelligent Automation for Trade Finance, eSignatures, Cognitive Capture, RPA for clients globally, Kofax is excited about the possibilities to take digitisation to the next level for organisations" said Mr Zakir.
Ms Katie Mitchell, the Global Head of Public Policy for financial services company Nium said: "Fintechs like us want to create a world of frictionless commerce, but we cannot do this alone. That is why we are delighted to have key partners in Government supporting this vision and helping businesses bridge borders. Trade agreements such as the UKSDEA will be key to facilitating future innovation and cooperation across our respective economies."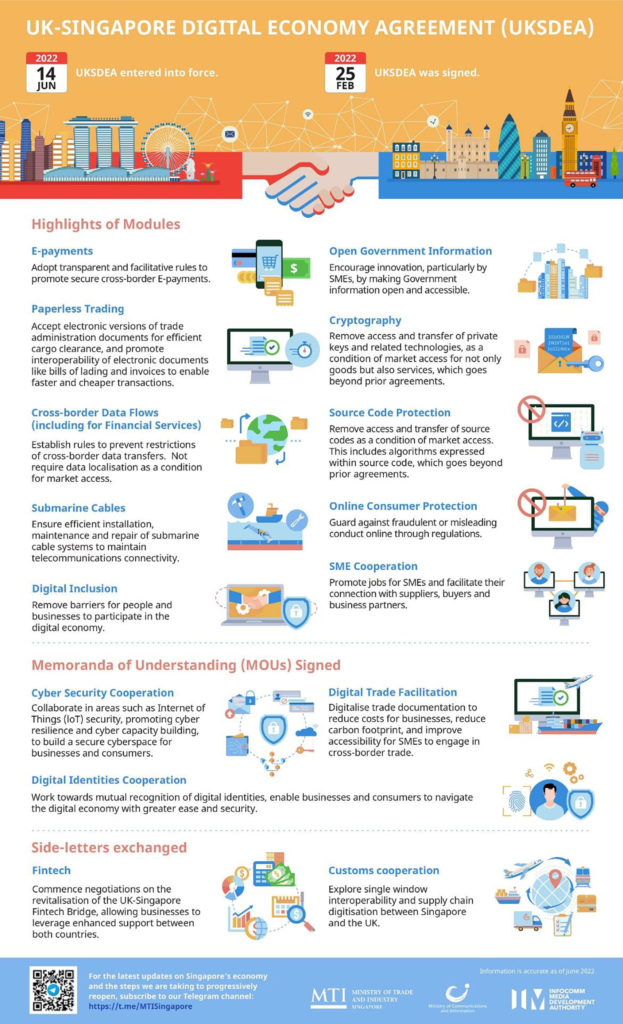 For more details on the documents above you can view them below (Source: Singapore Ministry of Trade & Industry):