On January 16, 2023, Minister for Foreign Affairs Dr Vivian Balakrishnan met His Majesty Al-Sultan Abdullah Ri'ayatuddin Al-Mustafa Billah Shah Ibni Almarhum Sultan Haji Ahmad Shah Al-Musta'in Billah, the Yang Di-Pertuan Agong XVI of Malaysia, at the Istana Negara. Minister Balakrishnan also met Malaysian Foreign Minister Dato' Seri Diraja Dr Zambry Abdul Kadir.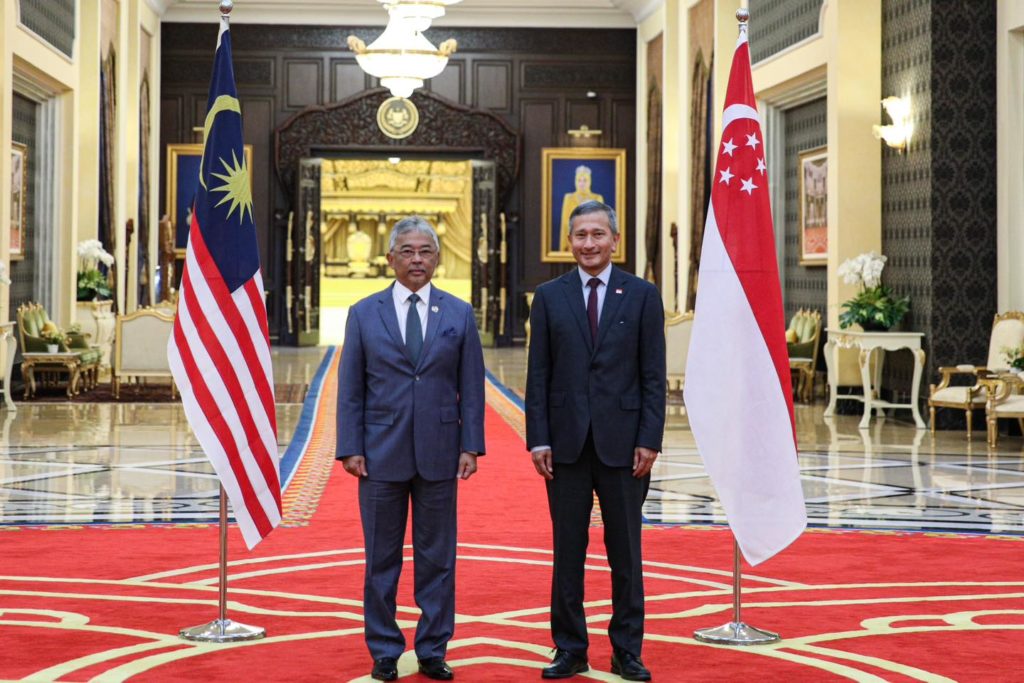 His Majesty and Minister Balakrishnan reiterated during the audience how well-respected Singapore and Malaysia are of one another and how they are dedicated to enhancing their bilateral cooperation.
Ministers Zambry and Balakrishnan evaluated the bilateral ties between Singapore and Malaysia. They were pleased to see that the Johor Bahru-Singapore Rapid Transit System Link project was making good progress and anticipated that passenger service would start by the end of 2026. The Ministers also talked about ways that their respective nations could broaden their bilateral cooperation, including into brand-new fields like the digital and green economies. Minister Zambry was extended an official invitation by Minister Balakrishnan to visit Singapore soon.
Sourced from Ministry of Foreign Affairs Singapore