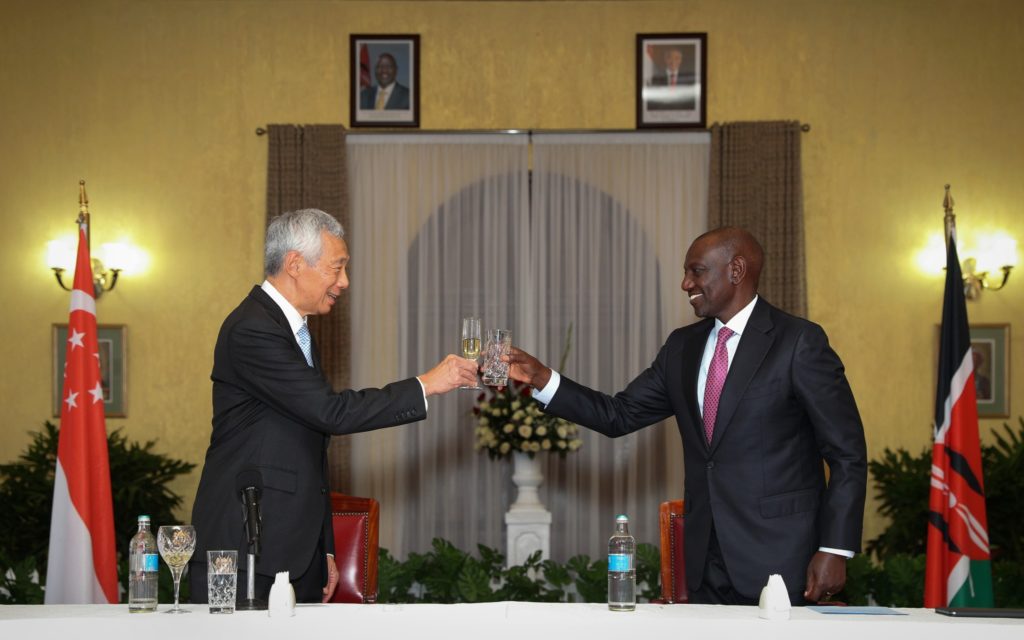 Prime Minister Lee Hsien Loong's official visit to Kenya cements bilateral relations, fosters collaboration in the green economy, digitalization, and climate change, unlocking new avenues for mutual progress and development
On 18 May 2023, Prime Minister Lee Hsien Loong arrived in Nairobi, Kenya, for an official visit. He was warmly received by Kenyan President William Samoei Ruto at the State House, setting the stage for fruitful discussions and collaboration.
At the delegation meeting hosted by President Ruto, both leaders reaffirmed the longstanding friendship between Kenya and Singapore. They emphasized the importance of fostering strong trade and investment ties, as well as exploring new areas of cooperation. Prime Minister Lee and President Ruto engaged in discussions regarding geopolitical developments and the need for bilateral collaboration in addressing cross-cutting issues like climate change and sustainable development.
During the meeting, Prime Minister Lee and President Ruto discussed the expansion of bilateral cooperation in key areas. They both recognized the significance of the green and digital economies, climate change mitigation, and human resource development. These areas were identified as essential components for the future growth and progress of both nations.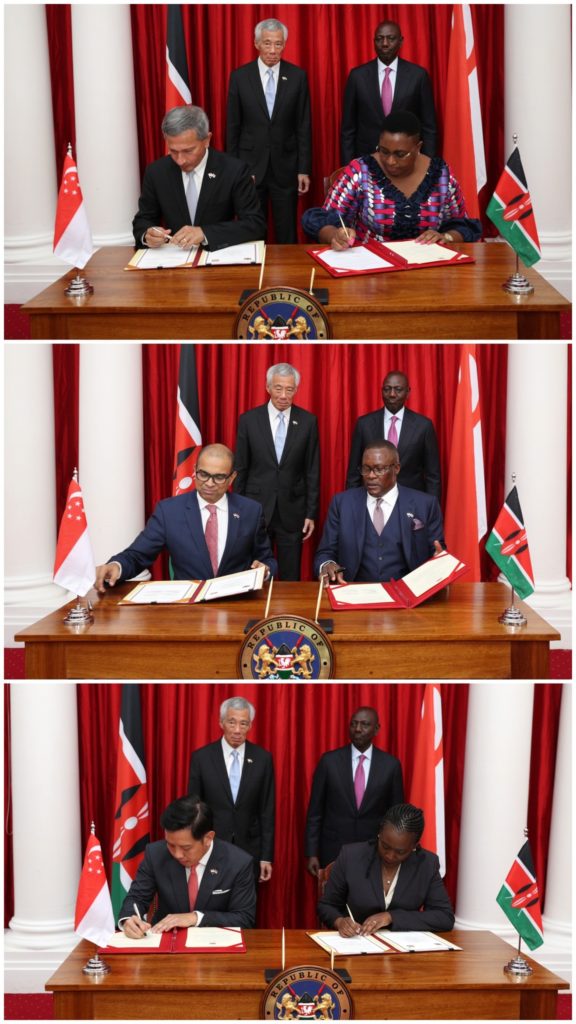 To solidify their commitment to collaboration, Prime Minister Lee and President Ruto witnessed the signing of three Memoranda of Understanding (MOUs) between Singapore and Kenya. These agreements further reinforced the partnership and outlined specific areas of cooperation.
The first MOU focused on Carbon Credits, promoting collaboration under Article 6 of the Paris Agreement. This MOU aimed to facilitate the exchange of best practices and foster joint efforts in reducing and removing greenhouse gas emissions, benefitting both Singapore and Kenya.
The second MOU emphasized ICT cooperation, expanding bilateral collaboration to include areas such as cybersecurity and the digitalization of government services. This partnership aimed to enhance information sharing, capacity building, and the development of secure digital infrastructure, promoting mutual progress and resilience.
The third MOU highlighted Skills Development, aiming to strengthen human resource capacity in leadership and governance, climate change, and urban development. Through this agreement, Singapore and Kenya aimed to exchange expertise, foster skill-building programs, and address critical challenges together.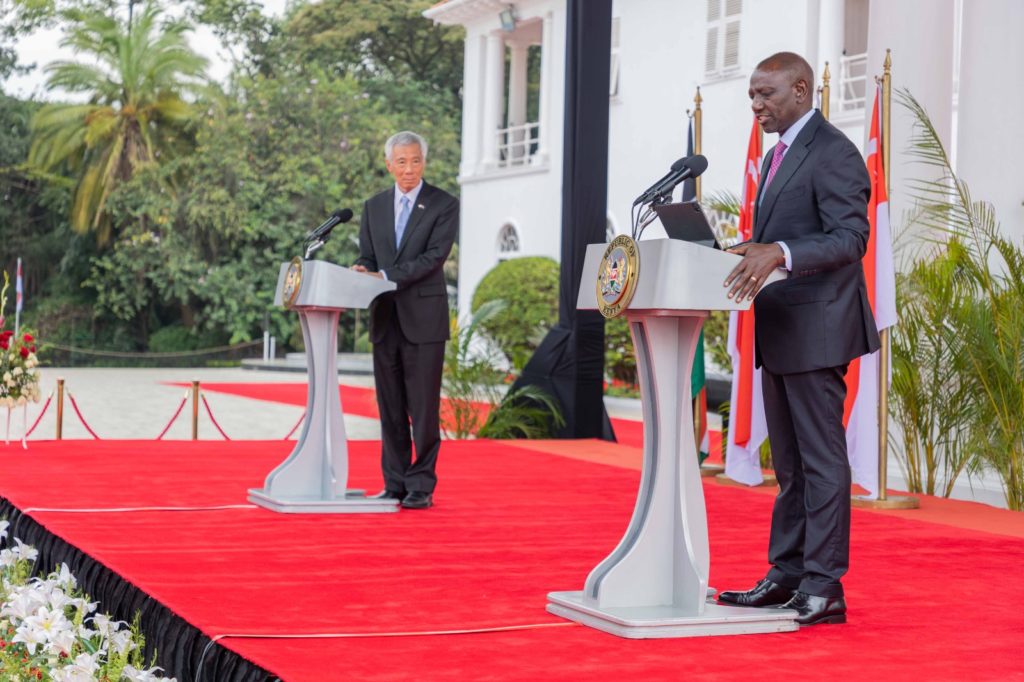 Following the signing of the MOUs, a Joint Press Conference was held by Prime Minister Lee Hsien Loong and President William Samoei Ruto. During the conference, both leaders expressed their satisfaction with the outcomes of their discussions and the collaborative agreements.
Prime Minister Lee highlighted the importance of the green and digital economies, climate change mitigation, ICT, and human resource development in the bilateral relationship. He expressed his optimism about the significant potential of East Africa and extended an invitation for President Ruto to visit Singapore in the near future.
President Ruto, on the other hand, invited Singapore's private sector to invest in Kenya's under-exploited transport, housing, and logistics sectors. He recognized the potential of Singapore becoming a gateway for Kenyan agricultural products to the ASEAN market, comprising 10 member states in Southeast Asia with a population of about 670 million.
Sourced from Singapore MFA, Lee Hsien Loong and President Ruto's Facebook.