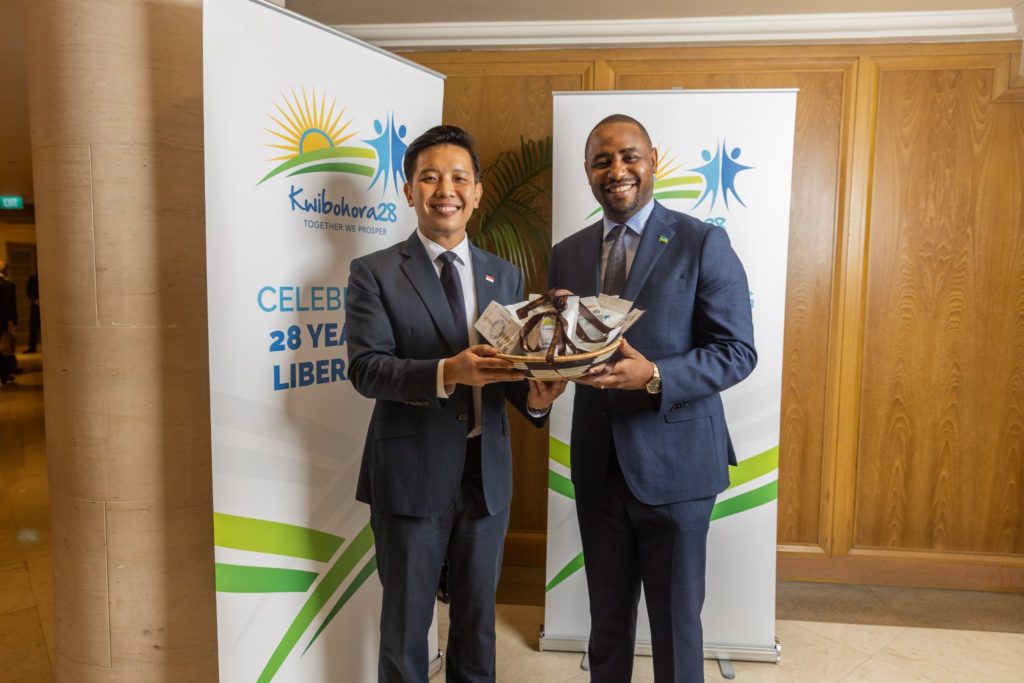 Singapore congratulates one of the top success stories of Africa. After many challenges in its history, Rwandans pulled together after the tragedy of the 1994 genocide to embark with an enterprising and resilient spirit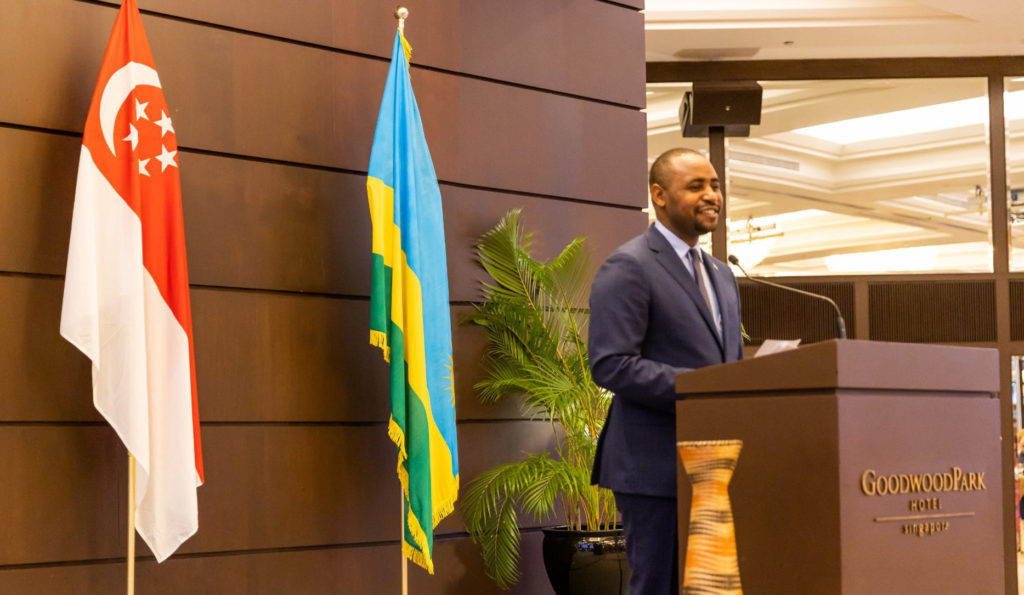 FOLLOWING close on the success of last month's Commonwealth Heads of Government Meeting (CHOGM), the Rwandan High Commission in Singapore put up another successful celebration event this time commemorating the country's 28th Anniversary of Liberation at Goodwood Park Hotel on 15th July 2022. Rwandan High Commissioner H.E. Jean de Dieu Uwihanganye in his welcome speech recalled with some pride what Singapore's Prime Minister Lee Hsien Loong said when he attended CHOGM that "There are many bright spots in Africa, and Rwanda is one of the brightest."
The High Commissioner re-capped the long and difficult journey the country has travelled to become one of the most successful economies in Africa: "Twenty-eight years ago, the 100-day Genocide against the Tutsi was brought to an end by the brave men and women of the then Rwandan Patriotic Army. Liberation to Rwandans is a continuous struggle. After the liberation with firearms, all Rwandans embarked on the next phase of liberation: economic development, peace and prosperity. Throughout our economic development, Rwanda-Singapore strong diplomatic relations have contributed significantly to the progress we see today."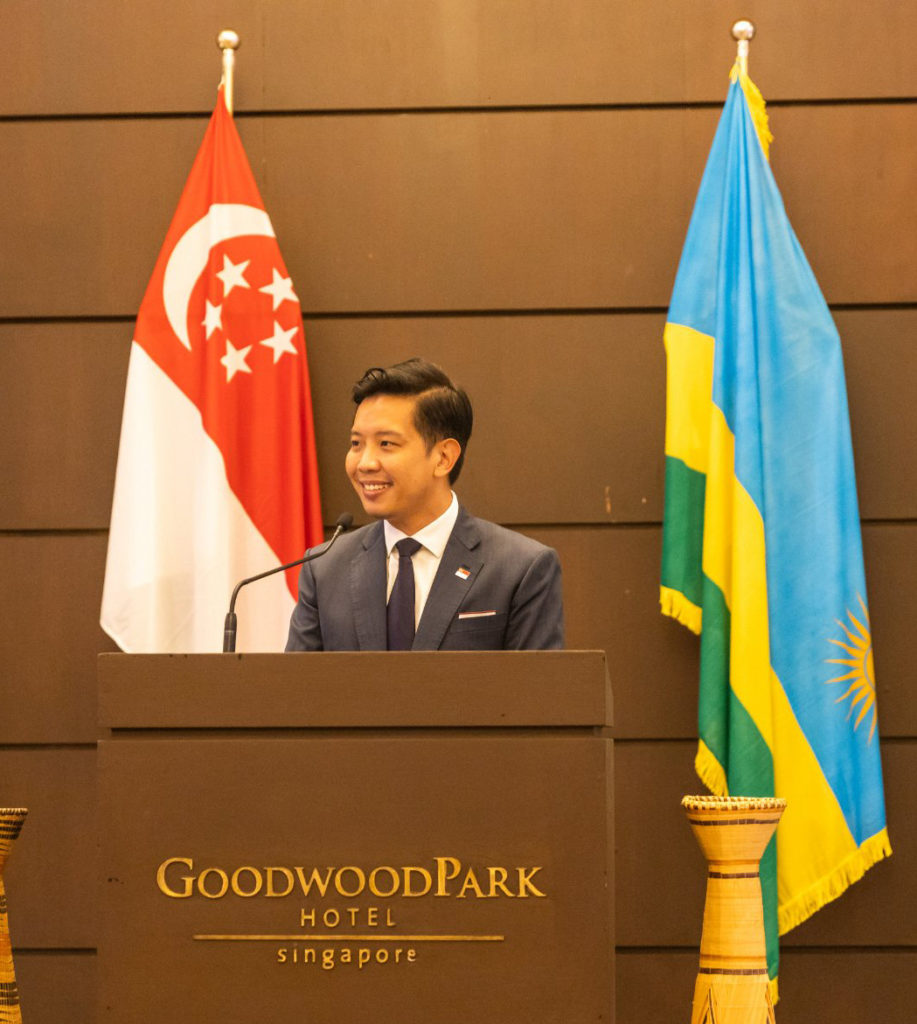 The Guest-of-Honour representing the Singapore government, Mr Alvin Tan, Minister of State, Ministry of Culture, Community and Youth, and Ministry of Trade and Industry, in his speech remarked: "While Singapore and Rwanda might be geographically far apart, we do have much in common. We are both small countries whose greatest resource is our people. Both are eager to work with others to secure peace, progress, and prosperity for our peoples. We look forward to working with Rwanda and sharing our developmental experiences."
The speeches by the High Commissioner and Minister Tan were filled with warmth and personal anecdotes. It was a lovely evening filled with Rwandan music and good conversation. The audience also learnt more about Rwanda's history and her current progress and achievements in the videos that were screened during the event.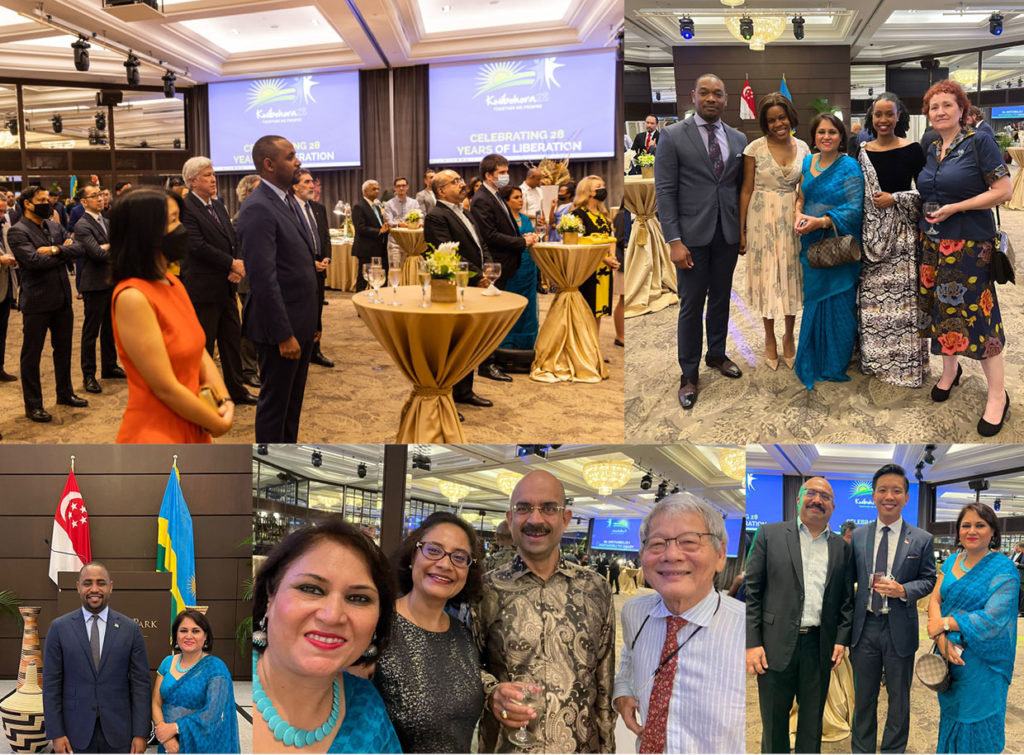 MADE IN AFRICA II CONFERENCE Note: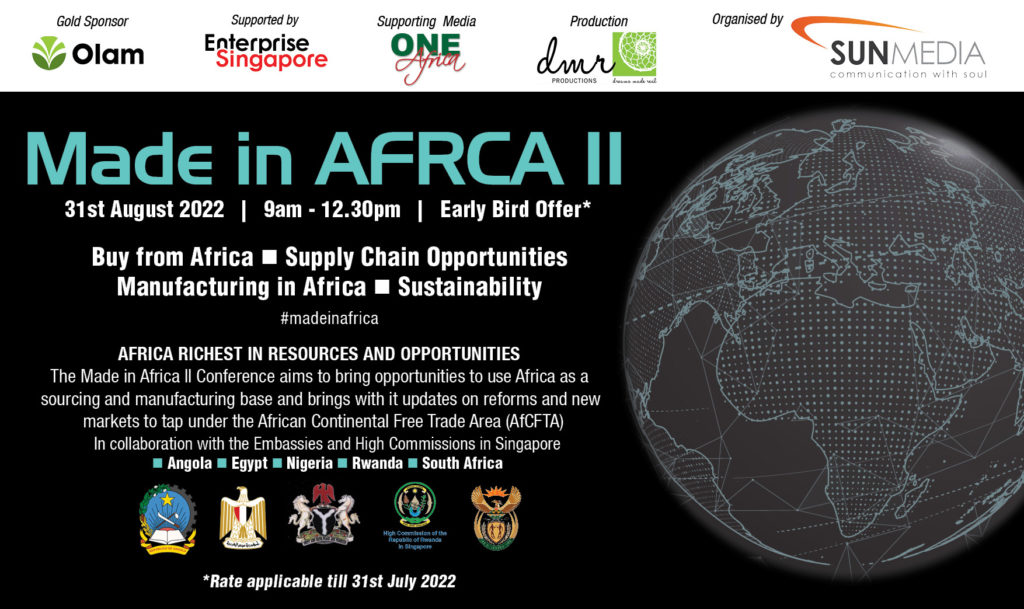 In the last 20 years Sun Media Pte Ltd has published various titles for several African countries individually and launched ONE Africa in 2018 collectively for the resident African missions in Singapore. It was successfully followed by the MADE IN AFRICA e-conference. This year in collaboration with the Dean of the Arica group of countries in Singapore the second edition – MADE IN ARICA II CONFERENCE will be held in Singapore on 31st August 2022.
The MADE IN AFRICA II CONFERENCE aims to bring opportunities to use Africa as a sourcing and manufacturing base and brings with it updates on reforms and new markets to tap under the African Continental Free Trade Area (AfCFTA). You will know more about:
What you can buy from Africa
Africa as your next manufacturing base
Learn from those who successfully done business with Africa
To register please visit here