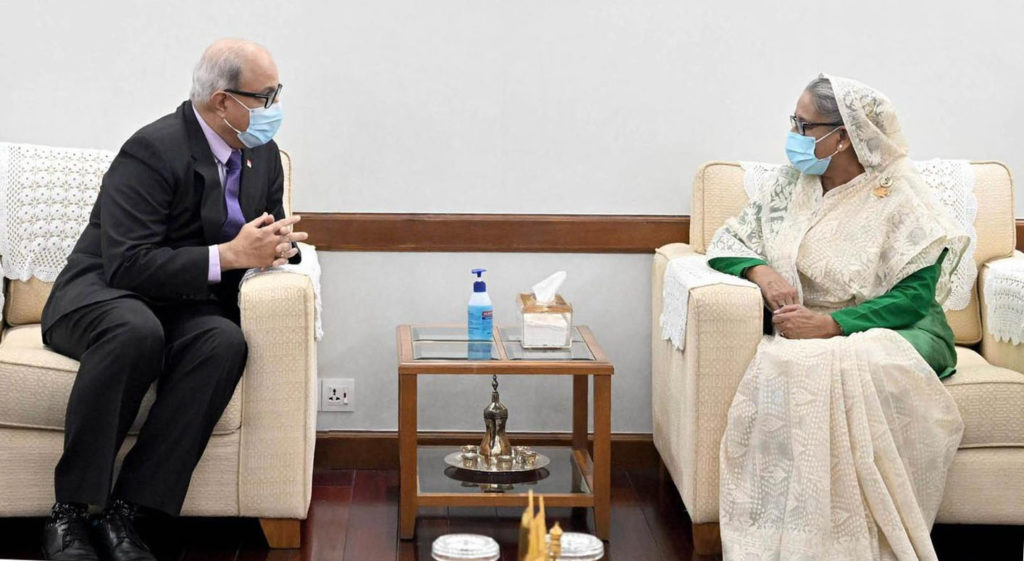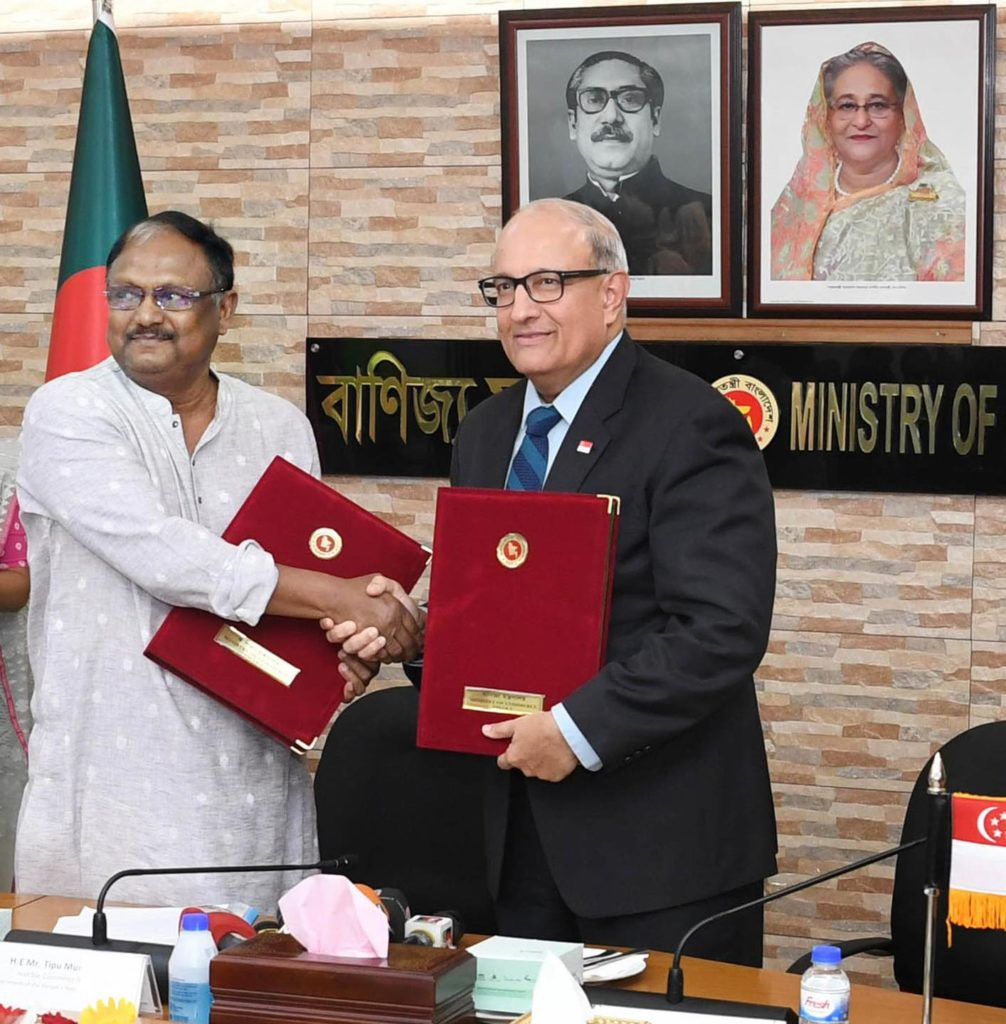 MOU designed to increase trade and investment flows in several sectors
DURING Singapore's Minister in Charge of Trade Relations trip to Bangladesh from 15th to 17th November 2022, Mr S Iswaran called on Bangladesh Prime Minister Ms Sheikh Hasina. The meeting reaffirmed the close ties between Singapore and Bangladesh and discussed how to deepen bilateral economic ties. He also signed a Memorandum of Cooperation on Trade and Investment (MCTI) with Bangladesh Minister of Commerce Mr Tipu Munshi.
Scope of MCTI
The MCTI sets out the scope for the deepening of SingaporeBangladesh economic relations. Under the MCTI, a senior officials bilateral working group will be established to identify initiatives to increase trade and investment flows in areas such as:
Renewable energy
Logistics
Trade Facilitation and Standards
Mr Iswaran said, "The MCTI is a significant milestone in economic cooperation between Bangladesh and Singapore, as we mark 50 years of diplomatic ties. It will help Singapore companies diversify their markets by tapping on the strong growth potential of Bangladesh. Bangladesh is a fastgrowing market with economic growth averaging 6% to 7% between 2011 and It is expected to be among the 30 largest economies in the world by 2030. I was glad to meet several Singapore companies who have already set up a base here to pursue significant opportunities in Bangladesh. We look forward to partnering Bangladesh in areas of mutual interest and strengthening our bilateral economic relationship."
While in Bangladesh, Mr Iswaran also met Private Industry and Investment Adviser to Prime Minister Mr Salman F Rahman, State Minister of Information and Communication Technology Mr Zunaid Palak, State Minister of Power, Energy and Mineral Resources Mr Nasrul Hamid, State Minister of Shipping Mr Khalid Mahmud Chowdhury, State Minister of Foreign Affairs Shahriar Alam and State Minister of Aviation and Tourism Mr Md. Mahbub Ali.
Mr Iswaran's visit was complemented by a business mission jointly organised by Enterprise Singapore and the Singapore Business Federation. Delegates on the mission met officials from various government organisations, were hosted by Bangladesh businesses and start-up accelerators, and went on various site visits across Dhaka.
Mr S Iswaran also expressed his satisfaction that thanks to Singapore Business Federation: "I had the chance to engage our Singapore companies who are exploring new business opportunities, and joining Bangladesh's growth story. I am glad that the business outlook remains positive, and that commercial activity is picking up."
Sources above include: MINISTRY OF TRADE AND INDUSTRY, SINGAPORE 18 November 2022