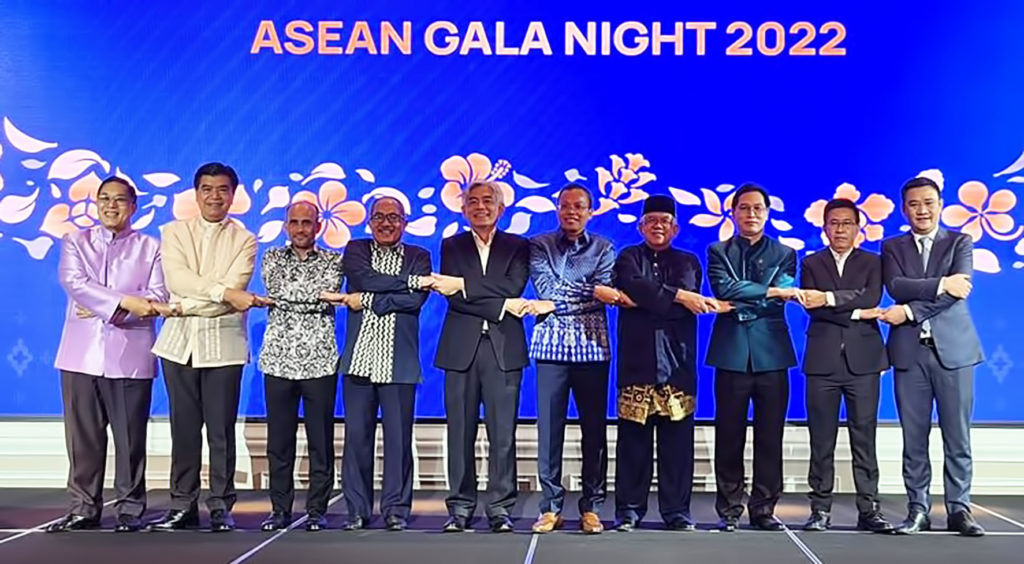 Annual hallmark event returns to celebrate the region's cultural diversity. Organised by the ASEAN embassies with the Royal Embassy of Cambodia hosting another memorable ASEAN Gala Night 2022 in Singapore. Cambodia is this year's ASEAN Chair
THE Royal Embassy of Cambodia hosted a successful ASEAN Gala Night 2022 on 28th November 2022 bringing together all the other ASEAN members' missions in Singapore, This year's event was held in person after being held virtually for more than two years due to the COVID-19 pandemic.
Guest-of-Honour was Mr. Albert Chua, Permanent Secretary (Foreign Affairs) of Singapore's Ministry of Foreign Affairs, who was joined by 300 other guests. They included representatives from the embassies of the ASEAN Dialogue Partners (Australia, Canada, China, the EU, Japan, the Republic of Korea, Russia, and the US), Sectoral Dialogue Partner (Turkey), and Development Partners (Chile and Germany). The event sought to highlight the diversity of cultures among ASEAN members. Guests were mainly made up of officers, employees of the ASEAN embassies here as well as invited guests, and sponsors of the ASEAN Gala Night who were all requested to attend dressed in their respective national attire.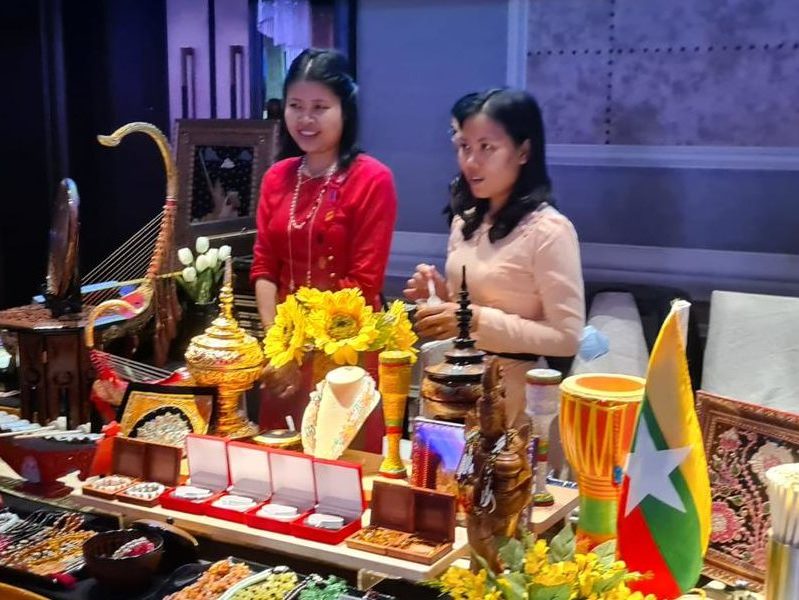 Highlights of the Gala Night included a traditional food market, traditional and contemporary cultural performances as well as displays of arts, crafts and fashion. H.E. Mr Sok Khoeun, the Ambassador of the Royal Embassy of Cambodia to Singapore delivered the welcome address. The activities that night reflected the spirit of this year's ASEAN theme, "ASEAN A.C.T: Addressing Challenges Together, by developing a harmonious ASEAN Community that is peaceful, stable, and prosperous by supporting ASEAN's engagement with the larger region and regional responses to the impacts and uncertainties posed by regional and global challenges. The Ambassador Khoeun hoped the occasion will deepen the bonds between the participating nations and spur the development of more initiatives in the future that will benefit all parties.