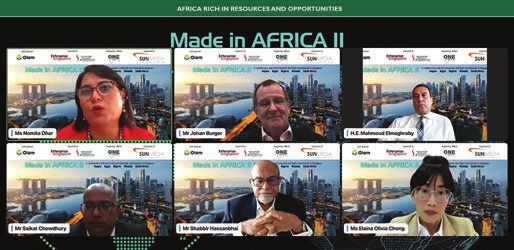 The second Made in AFRICA (MIA2) e-conference confirmed that AfCFTA (African Continental Free Trade Area Agreement) is a game changer as speakers provided many reasons why investors consider the Continent's potential for future long term growth
MIA2 was organised by Sun Media Pte Ltd, the publishers of One AFRICA was successfully live streamed reaching an online audience that included many participants in Singapore and Africa. It was a collaboration between Sun Media and the five resident African missions in Singapore and also had the support of Enterprise Singapore (EnterpriseSG) and the Singapore Business Federation. It also drew expert speakers who had first hand knowledge as well as experience in working with African governemnts and businesses. This year also had support from the Olam Group, a leading food and agribusiness conglomerate with operations in feed and fibre worldwide. The online conference was introduced on 31st August 2022 by H.E. Jean de Dieu Uwihanganye Dean of the Africa Group in Singapore (Angola, Egypt, Nigeria, Rwanda and South Africa) and High Commissioner of the Republic of Rwanda in Singapore. Sun Media's Publisher and Editor-in-Chief, Ms Nomita Dhar, in her Welcome Address, outlined how investors from Singapore and, indeed from all over the world can benefit from knowing in this second edition of the Made in AFRICA series of conferences the potential of Africa's growth as a market, as a formidable future supply chain and sourcing frontier for Africa and the world. This is especially helpful for those who are planning to invest their money in Africa by contributing to the acceleration of growth through technology and innovation. The three panel sessions of Made in AFRICA that day aimed to answer questions as to whether companies should include Africa as their manufacturing hubs and the review progress of emerging sectors like pharmaceuticals, digitalization and manufacturing tech; finally, Africa's progress and opportunities in the field of sustainability; how far along it is on working on a greener and cleaner future. For example, Africa is rich in resources, and with the renewed interest in biofuels as an alternative to fossil fuels Africa is uniquely positioned to produce these new cash crops for both domestic use and export. The waste supply for energy generation, carbon risk and Green finances are some other topics which were put forth in the discussions. Following are extracts of some of the talking points brought up by the speakers and moderators.
PANEL SESSION 1: AfCFTA Opportunities
Africa as a Future Supply Chain and Sourcing Frontier
Accelerating Growth through Technology and Innovation
PANEL SESSION 2: Invitation to Build Businesses
Make Africa Your Manufacturing Hub
New Sectors: Pharmaceuticals, Digitalisation and Manufacturing Tech
PANEL SESSION 3: Sustainability: Working on a Green Future Together
BioFuels – Resource Rich & Waste Supply for Energy Generation
Bright Future for Manufacturing Sustainable Tech Transfers
Carbon Risk and Green Finance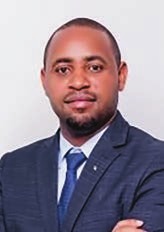 H.E. Jean de Dieu Uwihanganye: Dean of the Africa Group in Singapore and High Commissioner of Rwanda
High Commissioner Jean de Dieu Uwihanganye recalled the launch of the first Made in AFRICA webinar by Sun Media. It was held in August 2020 and was right in the middle of the COVID pandemic but it was a success as it showed the investment potential of Africa to Singapore and the world. The High Commissioner also gave an insight on how to perceive Africa. He reminded all that Africa is the group of 54 countries that have the strength of culture to bind each other as a continent that can work together and give rise to a common identity. He said "Working together we are building a new Africa that is driven by investments and technology that can change the way we live, work and do business. The AfCFTA is one of our flag ship projects that created a single market for goods and services with a combined GDP of US$3.4 trillion to promote industrial development and inclusive social economic growth to deepen the economic integration on Africa.
Mr Antonio H Da Silva: Chairman of AIPEX and SDZEE EP – Angola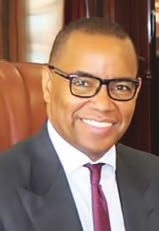 Angola Mr Antonio Da Silva is the Chairman of the Agency for Private Invetment and Export Promotion (AIPEX) and the Development Society of the Special Economic Zone of Luanda-Bengo (SDZEE EP) in Angola. He highligted how Africa is now positioined in a new global environment that is founded on deeper economic integration thanks to AfCFTA (African Continental Free Trade Area Agreement). Firstly, AfCFTA reinforces the importance of trade among African countries leading to the opening of many opportunities for economic and cultural development that promotes the efficient allocation of resources for sustainable economic diversification. He said that the objective is to create an integrated market for the trade in goods and services as well as encourage the free movement of people and capital and as a growing hub for businesses and countries mainly focused on widespread economic growth. He said "We seek to boost the diversification and structural transformation of the country and the neighbouring African economies. We are stronger working together and more resilient."
H.E. Mahmoud Aseem Mahmoud ElMaghrabhy: Ambasador of the Arab Republic of Egypt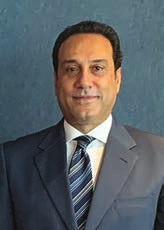 The Egyptian Ambassador said more attention must be given to industrialisation as an engine of development in Africa. He said that Africa wants the development of regional value, trade and business possibilities to support industrial policies. He felt that currently agriculture might make up too much of its GDP. There are so many disparities that exist between countries and also in rural and urban areas. While agriculture can create a cost effective value chain which can cater to the future of its ever growing population, the development of energy and its other resources are also very important. Currently it is quite a challenge to industrilise Africa and there is much demand for energy so these are good opportunities. His message is to come to Africa and invest in energy which in turn will help industrilisation and GDP growth. He said the Egypt also depends on agriculture and tourism infrastructures so these are two more productive areas of investment. He also talked about the potential for investment in sectors to develop the country's oil and gas reserves, solar, wind and hydro power. Another key that will help the growth of the emerging economy of Egypt is a large and young consumer base as the country has a young population base below 40 years old.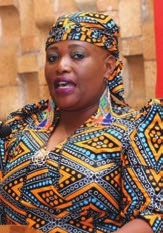 H.E. Madiepetsane Charlotte Lobe: High Commissioner of South Africa
The South African High Commissioner highlighted that the African continent not only presents great opportunities and rapid growth in terms of the economy but also in terms of new markets for foreign enterprises and investors. She said that Africa has some of the world's largest mineral reserves and that also makes it competitive globally: "The fossil fuels, oil and large iron-ore reserves of Africa are the key of growth and opportunity areas for foreign investors as well as for the country itself." Africa is also advancing in areas of social development and, she said that like Singapore, Africa is also promoting women's participation in the mainstream economy.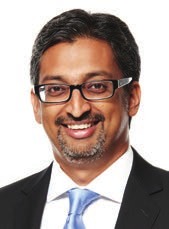 M r. G Jayakrishnan: Enterprise Singapore
The Executive Director of Enterprise Singapore said that the relationship and economic prospects of Singapore and Africa is bright. The strength of interest shown in the continent was reflected in the growth of the number of Singapore companies in Africa. According to him in terms of investements Singapore and Singaporean firms had invested $25 billion across Africa. The top three markets Singapore is investing in are Nigeria, South Africa and Angola. He also described how African firms are also looking to Singapore as a base for their operations here in Asia. He also confirmed how the AfCFTA is a transformational opportunity for everybody.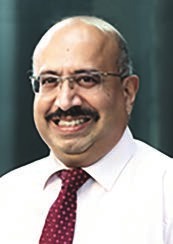 Mr. V Srivathsan: MD and CEO Africa and Middle East, Olam International
Olam has been in Africa for almost 30 years and Mr Srivathsan said in the last dozen years from the 90s till now Africa has undergone many huge changes in the areas of trade, investment and opportunites. Sharing his experiences working in Africa he noted the sharp growth and development in regional trade. He said community trade between South and East African is now more efficient thanks to improvements in transport infrastructure. He shared that as a strong supporter of the AfCFTA he was at first worried that COVID might hinder its introduction but there is evidently strong political will in Africa to make sure the AfCFTA succeeds. Immediately following the launch in January 17 African countries started operationalizing the FTA. He said "It is a huge and positive first step. and it is a good time for all to invest in Africa." He felt cost is not a major barrier to investing in Africa and recommended investors should also look to technological and digital opportunities to create an ecosystem to invest which can make it a win-win for all.
Ms. Elaina Olivia Chong: CEO Real Kaiten Group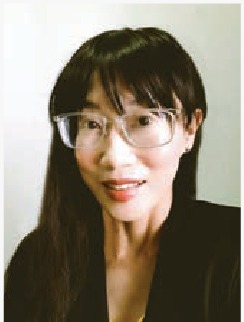 The Real Kaiten Group is a community enabler tapping into urban development, trade and investment in African and emergent markets. Ms Elaina Chong is an ISCA Infrastructure & Project Finance Professionl and also sits on the boards of venture capital companies. Ms Chong noticed that in the last decade many investors have discovered that Africa does not just offer opportunities in commodities but is also the place for other projects including manufacturing opportunities. She also noted that the AfCFTA is also already in place and she see many opportunities in infrastructure projects. Private business will bring expertise and growth to Africa and budget should not be a problem as companies like Real Kaiten can bring funding to the table. When roads, water, electricity and power are privatized they become attractive and capable of attracting the commercial interests of companies through Public Private Partnerships (PPP) and government can make these PPPs attractive to encourage creativity and enterprenuership by implementing fair procurement models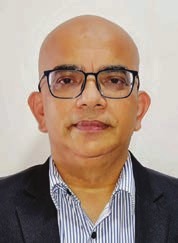 Mr. Saikat Chowdhury: Founder and MD of NiveSal
NiveSal provides turnkey engineering solutions for small and medium scale industrial projects. Founder Mr Saikat Chowdhury said NiveSal's focus on small and medium sector manufacturing in Africa can cater to provide the machinery to produce, process or package practically anything one can find on a typical African store shelf such as food, consumer goods or building materials etc. According to Mr Chowdhury this can help with import substitution and reduce costs especially when the raw materials are available locally. He said "What we can do is to develop a local base of manufacturers which starts at the grassroots level. After that there is always scope for eventually expanding and even exporting the maufactured products. This is where basic enterpenuership and manufacturing starts so if we focus on it Africa will grow rapidly."
Mr. Shabbir Hassanbhai: Former High Commissioner to Nigeria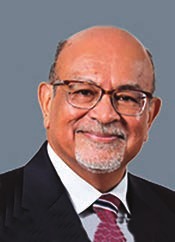 Mr Shabbir Hassanbhai is a veteran entrepreneur who has served as Singapore's Non-Resident High Commissioner to Nigeria from 2008 to 2017. He shared interesting insights into the lessons learnt from government and business leaders who have invested in Africa. He asserts that Africa is a huge continent that cannot be ignored and presented a compelling case for investors because of the continent's potential as the next emerging market. He also stressed those who intend to invest must still conduct thorough market research, understanding where to start and why as well as managing risks. He said that one must gather market intelligence and make decisions based on desk and field research to prepare the ground work and collaborative strategies. Ease of doing business there will only come when one knows Africa; building up rapport with people and understanding the value system there is important; one should find support from people or a local partner who understands the local market so the right connections can be formed at the local and government levels.
Dr. Dalal AlGhawas PhD: Big Idea Ventures, Singapore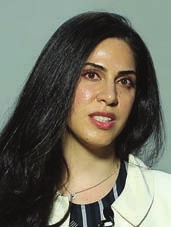 Dr Dalal AlGhawas is an international thought leader in the food technology space and working in food tech investments. In her presentation she comes in from the perspective of food security and sustainability. African countries traditionally use tropical ingredients and now is on its way to produce high value ingredients to manufacture new products that include more protein, starches and as well as lifestyle products. She said that Africa is already developing these new food ranges with their own technical know-how but are seeking investors internationally to fund their research and development. Due to climate change there is also need for funds to develop desert technology for agriculture. Africa is also committed to adopting sustainable technologies and Dr Dalal has helped fund local farmers and big businesses to improve their food security in financing sustainable technology in areas like packaging that is also cost efficient. She also gave examples such as how South Africa is leading the way with bio techonology innovations in food tech and there is an emerging category in cellular food tech and lab grown meat.
Ms Farizana d'Avezac de Moran: Senior Partner GreenA Consultants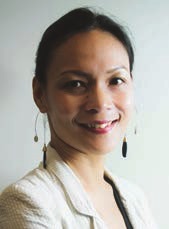 GreenA Consultants is a sustainability building consultancy firm based in Singapore and Africa. Ms Farizana has also worked as an independent consultant on various projects dealing with energy codes and capacity building including involvement in the launch of the Green Minimum Compliance for Rwanda. She highlighted how energy is so vital in everyday life and needed in the production of food, agriculture and industry. Meeting this demand will be a continual challenge because of population growth and industrialization so there is a necessity to mitigate and lower such demand. Ms Farizana said presently in Africa there is a need to provide knowledge and know-how in mitigating this demand. Solutions include improving efficiency and influencing behaviour to reduce consumption. And the wishlist for Africa is to bring this expertise to implement digitalization, industrialization and add the element of sustainability in power and water supply etc. Implementation is always a struggle so measures should also include proper legislation and policies to deal with the micro side of energy demands and green sustainable buildings. It is necessary for Africa to learn and master this.
MODERATORS' VIEWSs & ONLINE FEEDBACK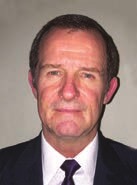 Mr Johan Burger: Business Development Manager, College of Business & Economics at the UAE University
Africa is facing many huge challenges when it comes to electrical power supply and Waste Energy Generation technology can be of great benefit to many people who do not have access to electricity. At the same time the country generates millions of tons of waste annually and most of them goes to landfill sites. The technological solutions to generate energy from waste though need funding to accomplish this. This is an opportunity for SMEs too. Small businesses and enterprenuers can supply in remote areas.
Biogas is another investment opportunity. Small biogas powerplants can help businesses to grow and landfills can be an abundant source of gas. Green energy, green hydrogen, green ammonia a re other areas to look at.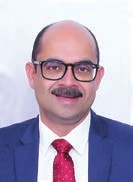 Mr Ranveer Chauhan: Chairman of the Africa Group, Singapore Business Federation
Africa holds an impressive array of places that can be developed into tourist attractions. There is immense potential as Africa is gifted with many natural attractions. It is one of the best options for growth in the African economy.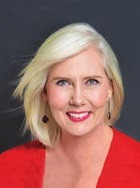 Ms Joanne Flinn: Strategic Sustainability Specialist
Something that tends to be overlooked is the warmth and hospitality of the people of Africa The people are an important key in attracting everyone to the country and the welcome not only extends to investors' time, money or effort but love too!
Sustainability and Green causes are now also a very significant part of the African societal landscape. It needs to be reminded that while Africa is a cradle of opportunities for people who wants to invest there but they must also keep Sustainability in mind so that natural and environmental resources remain intact. Business investment cannot be short-termed and take into account any long term impact. This will help Arica grow as a large and sustainable manufacturing hub…
For the full video of MIA 2 please visit:
https://www.facebook.com/sunmedia1999/videos/771708057495312