The Non-Resident Ambassador of the Republic of Singapore to the Republic of Uzbekistan shared with Publisher and Editor-in-Chief of IN Diplomacy, Ms Nomita Dhar, his thoughts on the visit by President Shavkat Miriyoyev and how Singapore and Uzbekistan can benefit going forward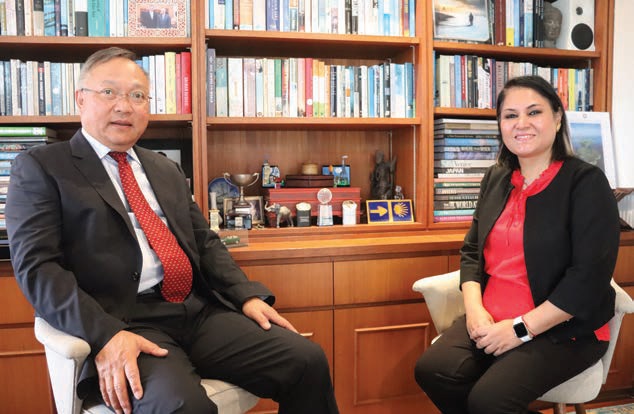 Q: We are meeting on the eve of President Shavkat Mirziyoyev's first State Visit to Singapore. What can we expect from this visit?
A: First and foremost we have a very good and long-standing relationship with Uzbekistan since the country became independent (in 1931). Although Singapore is very far away from Uzbekistan, more people are beginning to take notice of Uzbekistan and the progress the nation has achieved, especially the recent reforms undertaken by President Shavkat. I think the visit is a very good time for Singaporeans to find out more about what's happening in Uzbekistan and the progress they've made. And the opportunity is not just economic and political but also people-to-people. I think this is the right time for the President to be here as Singaporeans can get closer and get to know more about Uzbekistan.
Q: You have been the non-resident ambassador of Uzbekistan since 2011; what has struck you most about Uzbekistan during the many times you have travelled there?
A: I think many are not aware of the independence of Uzbekistan and some might think it is still a part of Russia. We are certainly aware of Russia but are not aware about the many other countries which broke away from it. Certainly after independence, Uzbekistan does stand out especially most recently because of (China's) One Belt One Road initiative and the reforms that the current President has started has caused many to take notice of the country. Uzbekistan is not a young country, it is an old civilisation with a great historic culture and a people who are strong, highly energetic and very ambitious in what they want to achieve for themselves. There is emphasis on tradition and religion and I think these are things that Singaporeans should look at about Uzbekistan. I believe we can learn a lot from Uzbekistan as much as Uzbekistan wants to come here to see what are the things that we can work at together and share with one another's best practices.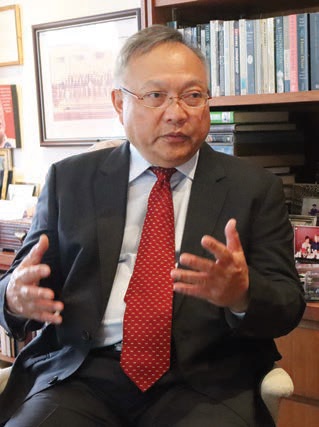 Q: How can Singapore contribute in the development of Uzbekistan?
A: When we talk about relationships, we cannot ignore the fact that the Singapore-Uzbekistan relationship has a tremendous amount of political goodwill. In time that political will gets translated into economic opportunities and improved people to-people relations. In terms of economic opportunities businesses will find their own way to maximise opportunities. But as far as country-to-country relations are concerned, as good friends, we have a lot to learn from one another. Singapore being a global city will be able to share our experiences. Uzbekistan wants to plug into an emergent Southeast Asia for which Singapore is a very important hub.
Q: How many Singaporean companies are currently operating in Uzbekistan?
A: There are not many but the few that are there have made a tremendous impression in the areas of education, agriculture, chemical and oil & gas industries. Although small I think they have made a tremendous impact. We have certainly been recognized for what we're doing. And I hope, the success of these companies will set an example for other Singaporean companies to follow suit. The companies also owe their success to the host country government which has been very fair in helping them.
Q: What are the other areas of collaboration that can be further developed?
A: There are three main areas. First, is political. In the past many years Singapore has undergone digital electronic reforms in terms of instituting e-governance. Governments the world over have been finding ways to use technology to better administer their countries. This is a potential area where the two governments might work together. Singapore is quite ahead in this area. The second area involves people-to-people ties. Singaporeans are travelling more and to more distant destinations, looking for a bit more educational and bit more epic attractions in terms of experience. I think Uzbekistan's ancient cities of Samarkand, Bukhara and Khiva offer a great experience for anybody, not just Singaporeans. There is a lot for us to learn. This is one way people-to-people ties can be more deeply engaged. Lastly, in terms of business, Uzbekistan which is an emerging economy with the largest population in the region, is embarking on very strong, disciplined reforms that will lead to the opening up of a host of opportunities in many sectors of the economy.
Q: In anticipation of these new opportunities, do you think the Singapore Government should consider opening an embassy in Uzbekistan?
A: That's two different questions! Yes, certainly, I think diplomatically Singapore would want to have an embassy in all the countries with representation. There's no question about it. We might have the financial resources but we just don't have the manpower. Singapore is unique, really. We have a system of Non-Resident Ambassadors like me who don't work fulltime but I can spend my time and resources to do my own work. Of course, if down the line, we can have the manpower resources with people familiar with the place, speak the language and are prepared to stay there, we will consider it. Sometimes the fact that I'm in Singapore instead of being in Uzbekistan allows me to work more closely with the Uzbekistan Ambassador here. I will not be able to coordinate things as well as I might have if I'm in Uzbekistan!
Q: Ambassador, while Singapore companies are being encouraged by Enterprise Singapore to set up shop there would you like to encourage more Uzbek established companies to look at Singapore market as well?
A: Yes, but ultimately businesspeople make their own decisions. We have to be aware that distance is still a bit of an issue. Singapore and Uzbekistan businesses naturally prefer to work in their own respective neighouring regions. Down the line when connectivity improves certainly we can do that. Meantime, Uzbek businesses which are looking towards venturing into the emerging and growing ASEAN market of 600 million people will find Singapore more than happy to encourage, assist, and cooperate with Uzbekistan to find ways to explore markets in this region. Singapore is a small market but the region offers tremendous opportunities.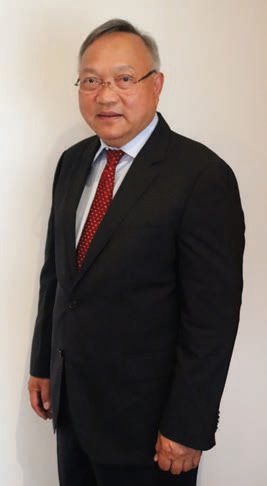 Q: Regarding President Shavkat's visit – he is scheduled to sign, as well as witness several MoUs signings, with Singapore companies. What would be the expected outcomes from the MoU ceremonies?
A: Both countries are very serious about what will follow from the signing of the MoUs. I am aware that President Shavkat Mirziyoyev is also very serious minded. And I would like to say, that we are not fond of signing MoUs for the sake of MoUs. We are not taking the President's State Visit to Singapore as a hospitality visit. That's clearly not the case. It is a very significant visit. It's going to point to more collaboration, ventures and projects in the future. It signals a new phase of our relationship going forward. It's a new signal of an emerging Uzbekistan. that's able to progress beyond this neighborhood. It's a signal to Singapore that welcomes our friends from afar, to be closer to us, working with us for the long term.
To view the video of the interview please visit here
About the Ambassador
Ambassador Zulkifli Baharudin is the Non-Resident Ambassador to the Republic of Uzbekistan since 2011. In 2014 he was appointed the Non-Resident Ambassador to the Republic of Kazakhstan.
Mr Zulkifli was awarded Singapore's Public Service Medal in 2005 and Public Service Star in 2011. He is married to Mdm Yeo Bee Yan.
He is currently the Executive Chairman of Indo-Trans Corporation and serves a a Managing Director of Global Business Integrators Pte Ltd. He is also the non-executive director on the Board of Virtus Holdco Ltd and Omni Holdco, LLC and holds positions in various other Boards.