Singapore and Uzbekistan will further enhance Government-to-Government, Business- to- Business and People-to-People ties during the Visit of the President of Uzbekistan Shavkat Mirziyoyev. One highlight is the more than 20 MoUs which will be signed that will add fresh lustre to Uzbekistan-Singapore ties
During the state visit of the President Shavkat Mirziyoyev, Singapore and Uzbekistan will sign over 20 Memorandum of Understanding (MoU) between government-to-government and the private sector across multiple sectors.
INFRASTRUCTURE
The acceleration of urbanization and globalization in Uzbekistan, as well as their vision of becoming a "smart city," increased the demand for high-quality infrastructure in a wide range of sectors, including commercial, industrial, infrastructure, energy and utilities, institutional, and residential, to support its citizens. To meet demand and realize their vision, MoUs are being signed between Singapore and Uzbekistan, with participation and investment from STIA Metropolitan, Universal Success Enterprises, Surbana Jurong Group, Meinhardt Planners Singapore, DP Architects, and CPG Corp.

CPG Corporation (CPG Corp) is a global leader in the development and management of infrastructure and building facilities, providing a full range of integrated and customized solutions at all levels of infrastructure design and development. They provide multidisciplinary design consultancy, facilities management, project management, construction management, and investments services. Some of their well-known portofolios are Gardens by the Bay, the National Gallery Singapore, and the internationally acclaimed Terminals 1, 2, and 3 of Changi Airport.
STIA Metropolitan is a specialist in designing Mechanical and Electrical (M&E) Engineering systems for intelligent, energy-efficient, environmentally friendly buildings. Its projects also include data centers, clean rooms, and healthcare facilities. The company provides a turnkey solution of the complete range of IFM Services- from building maintenance, project management to consultancy solutions. Using the latest transport analysis and modelling techniques, STIA also utilises frontier technology in all transportation projects, locally and overseas. STIA metropolitan will sign an MoU on development of tourism infrastructure, logistics centres and a data centre.
Universal Success Enterprises Limited (USEL) is a multi-national company headquartered in Singapore, and operates in South Asia & South East Asia. It is engaged in diverse fields under Mega-township Development, Industrial & Logistics Parks and Business & IT Parks, Coal mining and Energy resources. USEL is also a Master Franchisee of TGI Friday's restaurants. USEL will sign a MoU on developing tourism infrastructure logistics centres and a data centre.
Surbana Jurong Group is headquartered in Singapore and is a global urban, infrastructure and managed services consulting firm, with over 70 years of track record in successful project delivery. Using an integrated approach, its multidisciplinary team develops master plans that shape sustainable communities – economically, socially and environmentally. It will sign an MoU on development of Industrial zones.
Meinhardt Planners Singapore is a subsidiary of Meinhardt Group which is one of the world's largest independent engineering consulting firms. The company specialized in mission-critical facility design, specialist lighting, environmental sustainability designs (ESD), fire performance engineering, integrated design management, and façade engineering.
DP Architects Pte. Ltd. is a Singaporean multinational architectural and industrial design firm. They provide project management consultancy, interior design & spatial planning, engineering & building design, building envelope design, landscape architecture & arboriculture consultancy, lighting design & visual planning, environmentally sustainable design, and urban planning & design services.
LOGISTICS AND TRANSPORTATION
Being a landlocked nation, Uzbekistan faces difficulties in the logistics and transportation sectors. This is a crucial issue that the nation must resolve given Uzbekistan's reputation as exporters of raw materials and its desire to be a modern city. To show their commitment to solve this issue, MOUs between Singapore and Uzbekistan will be signed involving PSA International, MSI – Metro Design, and Changi Airports International (CAI) regarding to their involvement in Uzbekistan's transportation and logistic projects.

PSA International (PSA) is a leading port group and trusted partner to cargo stakeholders. With flagship operations in Singapore and Antwerp, PSA's global network encompasses 160 locations in 42 countries around the world. The Group's portfolio comprises over 60 deep-sea, rail and inland terminals, as well as affiliated businesses in supply chain management, logistics, marine and digital services. Drawing on the deep expertise and experience from a diverse global team, PSA actively collaborates with its customers and partners to deliver world-class port services alongside, develop innovative cargo solutions and co-create an Internet of Logistics. As the partner of choice in the global supply chain, PSA is "The World's Port of Call".
MSI – Metro Design is a leading solutions provider for land transport infrastructure. As a subsidiary of Singapore's Land Transport Authority (LTA), MSI Global leverages on the experience gained by LTA in building Singapore's world class infrastructure. MSI Global provides advisory, project management, systems assurance and integration, training and conferences, and even geotechnics and tunneling expertise in its suite of services. Furthermore, MSI Global has an established fare systems business unit that has designed, developed and deployed fare systems at a city and country level. They have proven products and the right expertise in handling automated fare collection technology. MSI – Metro design and construction will be signing an MoU to collaborate with Uzbekistan to help in creating this critical growth engine of Metro design and construction
Changi Airports International (CAI) is a wholly-owned subsidiary of Changi Airport Group. Changi Airports International (CAI) is a leading airport investor, manager and consultant in the global aviation market. As a strategic partner, CAI designs integrated solutions that enable its clients and partners to fulfil their potential of being world-class airports. As one of the leading airport investors and airport consulting firms, CAI has extensive global experience that spans over 20 countries and more than 60 airports around the world, including Singapore Changi Airport. Some of its projects include Tom Jobim International Airport in Brazil, Chongqing Jiangbei International Airport in China, the first aerotropolis in India, Fukuoka Airport in Japan, Clark International Airport in the Philippines and four airports in Russia. Changi Airports International (CAI) will be signing an MoU in Airport management.
TEXTILES
The textile industry has been one of the cherished sectors and engine of growth for Uzbekistan. Rich in raw material, Uzbekistan is known globally for its high quality raw materials like cotton, silk, and wood. Uzbekistan is one of the largest producers of cotton in the world. One of the early entrances to the Uzbekistan market has been Singapore headquartered Group, Indorama Corporation. Recognizing the potential in many sectors in Uzbekistan, Indorama's Director Mr. Prakash Kejriwal who calls Uzbekistan his second home, says "In recent times, Government initiatives to improve the investment climate with the ongoing reforms, has made Uzbekistan investors' choice and for Indorama, they have accelerated their investment plans and have major presence in the textile, farming and fertilizer sector and continuing its growth momentum in the country. We are very happy that President Shavkat Mirziyoyev is visiting Singapore, after having carried out major economic reforms and this more certainly will create new opportunities for Singaporean companies to confidently venture into Uzbekistan."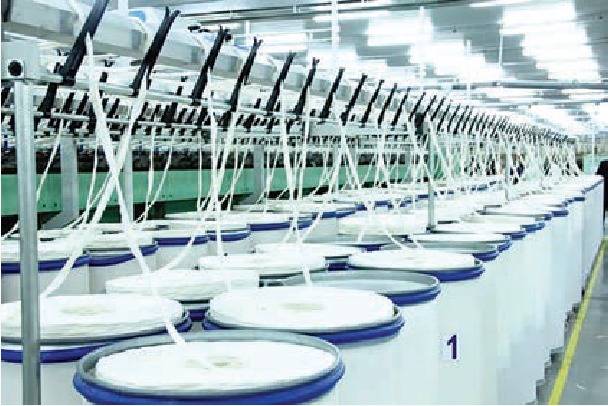 Indorama Textiles & Chemicals – established in 1976 and headquartered in Singapore, Indorama, is one of the flagship companies to have ventured into Uzbekistan. In 2010, Indorama put into operation a modern cotton yarn plant in Uzbekistan using the most advanced compact technologies. The plant transforms cotton into high quality yarn for the textile industry. Indorama has 39 production facilities in 22 countries located in 4 continents including Indonesia, Thailand, India, China, Sri Lanka, the Netherlands, the United Kingdom, Lithuania, Italy, Turkey, the United States, Mexico, Egypt and Nigeria. Indorama will be signing an MoU to expand further into the Chemical sector.
EDUCATION AND HUMAN RESOURCES DEVELOPMENT
Uzbekistan's greatest asset is its people. With a population of 35 million, Uzbekistan is best understood as a consumer-led market where rising incomes related to more productive employment with drive increased prosperity. Uzbekistan is on the threshold of what can be described as a golden age of economic growth, where labor participation will be at historically high levels and lead to record economic growth. Importantly, the labor supply is also increasing in quality as the government targets investment in education. The education industry was one of the areas to which Uzbekistan paid particular attention. This has been demonstrated by the inclusion of education and its high priority in Uzbekistan's reforms. Knowing Singapore's reputation as an educational hub. MoUs for capacity building will be signed with Management Development Institute of Singapore (MDIS), Lee Kuan Yew School of Public Policy and TMC Academy (see accompanying story) to demonstrate their commitment to developing in young people the critical thinking and problemsolving abilities they will need to succeed both in their own nation and in the wider world.
The Management Development Institute of Singapore in Tashkent was established in 2007 by Uzbekistan Banking Association (UBA) and the Management Development Institute of Singapore (MDIS); since then it has changed many lives. Thus, MDIS Tashkent provides training in undergraduate and postgraduate programmes Special attention is given to creating an appropriate atmosphere for students, with the expectation that MDIS Tashkent will become an institution where the new generation Tashkent campus is constructed and furnished in accordance with international standards and is placed on more than 5.7 hectares of land. The organisation has one of the most talked about successes and will be signing an MoU on capacity building
Lee Kuan Yew School of Public Policy was named after the late Former Prime Minister of Singapore Lee Kuan Yew , the Lee Kuan Yew School of Public Policy is an autonomous postgraduate school of the university of Singapore( NUS). Launched in 2004, the school offers Master's degree programmes, a senior fellowship programme and has four research centre. Lee Kuan Yew School of Public Policy will be signing a MoU related to developing its activities on this front institute upgrade civil servants.
BANKING & FINANCE
Future economic growth in Uzbekistan will depend on continued development in the banking sector. Today, the banking system of Uzbekistan includes 33 banks. Among these 12 banks are stateowned, 15 are privately held, and 5 are subsidiaries of foreign banks. As of November 2021, total banking assets amounted to $39 billion with deposits accounting for 40% of the total. The total capital of Uzbek banks totals $6.2 billion, of which 81% belongs to the state-owned banks, which remain the larger players in the banking system. The banking sector has also been modernising at a face pace. Today, Uzbek business owners conduct 85% of their payments online,. Legacy banks have also been adopting new technologies to improve the quality of their services. Banks also use facial recognition software as part of their security suite. To further enhance its capabilities, Uzbekistan is signing an MoUs with KRUT and Franklin Templeton Singapore FinTech Incubator.
Franklin Templeton Singapore has been assisting clients in reaching their financial objectives for over 75 years. They have millions of clients in more than 155 countries, making them one of the biggest independent asset managers in the world. Franklin Templeton also assemble a broad range of investment teams with in-depth knowledge and specialization in a variety of asset classes, investment strategies, and geographic regions.
KRUT has extensive experience in developing and implementing financial market infrastructure projects, including system design, development, implementation, operations, and evolution. Our solutions are developed using this experience to assist our customers. They provide services such as solution design and modernization, technology and vendor selection, bid support, project implementation, and solution acceptance.
SUSTAINABILITY & ENVIRONMENT, AND SUPPLY CHAIN
Uzbekistan, which is doubly landlocked by its neighbors, is rich in a variety of resources, including cotton, gold, uranium, and zinc. Nevertheless, since Uzbekistan's independence, its people have struggled with a lack of access to a reliable supply of clean drinking water. To address this issue and improve people's quality of life, Uzbekistan prioritizes climate change mitigation and adaptation (including under the Paris Agreement), with a special emphasis on the Aral Sea region, conservation and efficient use of water, land, and energy resources, and biodiversity conservation. MoUs also will be signed with Enercon Asia Pte Ltd and Al Sadara International to show commitment of the Uzbekistan's government to solve this issue and build a sustainable country.
Enercon Asia Pte Ltd, formerly Enercon Systems International LLC, was founded in 1994 as the Far Eastern hub to supply power controls solutions to power system companies across the Asia Continent. Enercon has been setting the standard for switchgear, electrical controls, and critical standby power for many different industries for almost 50 years. Energy audits, energy analytics, and renewable energy are few of the things they've developed and introduced for power system companies across the Asia Continent. They currently have over 3000 projects and have exported to over 20 countries to date.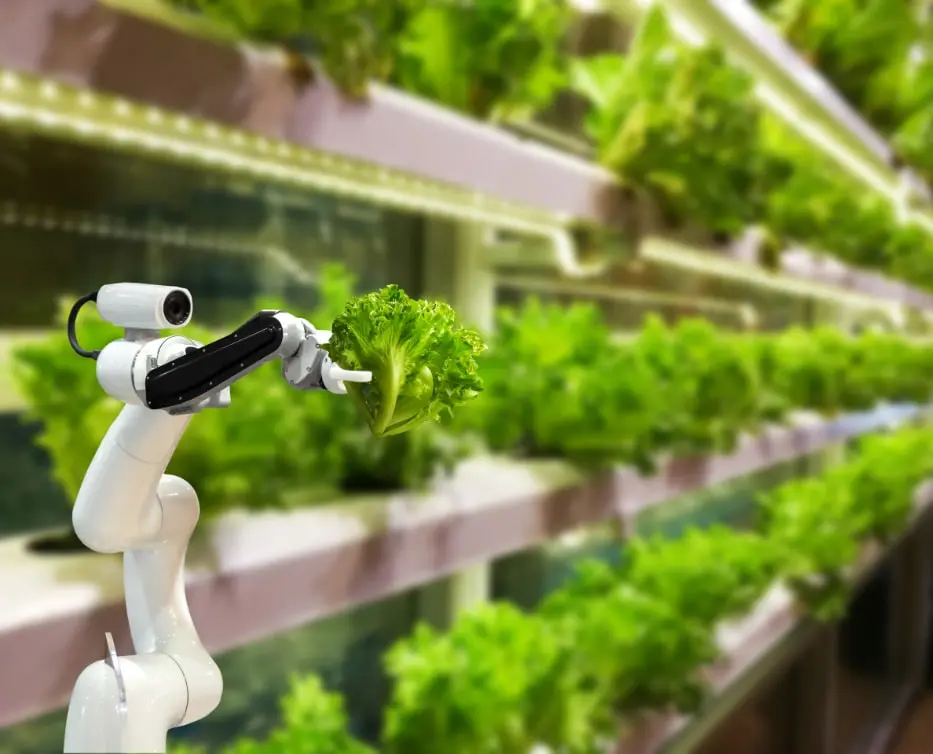 Al Sadara International was founded in 2007, Al Sadarah Group has established itself as one of the leading family-owned conglomerates in the region. It is a business enterprise built around traditional family values and an uncompromising commitment to integrity, premium service and social responsibility. Al Sadarah Group has created new benchmarks of excellence within its diverse portfolio which has grown to include ventures in F&B, real estate development, education, construction, engineering, and investment. As a part of Al Sadarah Group's mission, Al Sadarah International Pte. Ltd. Has established its presence in Singapore and strives to be a leading and sustainable ecosystem supply chain player in food industry.
Oceanus Group Limited and, together with its subsidiaries, the "Group") is a global Food Tech corporation that has been listed on the SGX-ST Mainboard since May 2008, with a diverse business portfolio spanning Food Production, Distribution, Services, and Innovation. The Company, through its subsidiaries, farms, processes, packages, and distributes seafood products. Oceanus Group provides services to the aquaculture farming and seafood industries all over the world.
WOMEN'S HEALTHCARE
As a developing country, Uzbekistan is constantly improving its healthcare programs and facilities, with a particular emphasis on women's health care due to the high maternal mortality rate. In order to address this problem, the government of Uzbekistan is currently collaborating with foreign partners to create fresh and efficient health care initiatives that will support the country's citizens in leading a happy and healthy life. By signing an MoU with Virtus Fertility Centre, Uzbekistan will be given assistance in achieving this goal given Singapore's reputation for having topnotch medical facilities.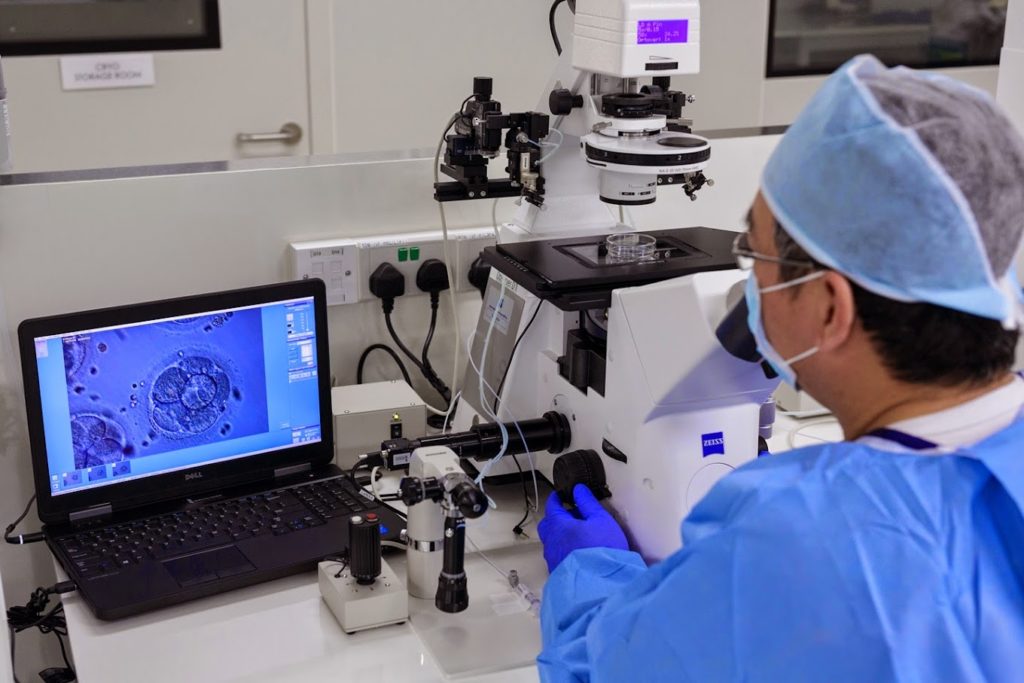 Virtus Fertility Centre is one of the most reputable fertility service providers in the world. They have pioneers in reproductive science among their network of fertility specialists, embryologists, nurses, fertility coaches, and support staff. Virtus' collaboration with overseas fertility services provides Virtus Health with access to world-class reproductive science techniques and proven treatment programs, allowing them to support couples with highly complex fertility issues, PreImplantation Genetic Diagnosis (PGD), and sperm or egg donation fertility treatment.
ASSOCIATIONS
The close bilateral ties between Singapore and Uzbekistan, particularly in the economic sphere, spur initiatives to create forums for businesspeople to interact and collaborate to advance their respective economies. In order to achieve this, Uzbekistan and Singapore will thus sign MoUs with the South East Asia and Central Asia Business Chamber, the Singapore-Uzbekistan Chamber of Commerce, Singapore Malay Chamber of Commerce and Industry and the Singapore Manufacturing Federation.
Singapore Uzbekistan Chamber of Commerce is a new initiative to support Singapore and Uzbekistan businessmen in working with each other's country.
The Singapore Malay Chamber of Commerce and Industry (SMCCI) is a non-profit organization that was founded in 1956. They actively represent the business community's interests in the Malay and Muslim communities in Singapore. SMCCI provides business consulting services in the form of an Executive-In-Residence program, which is currently supported by Enterprise SG, to businesses looking to expand into and within the Halal Industry, and will leverage its network of trusted partners across the region and beyond to facilitate its members' plans to establish and expand their business internationally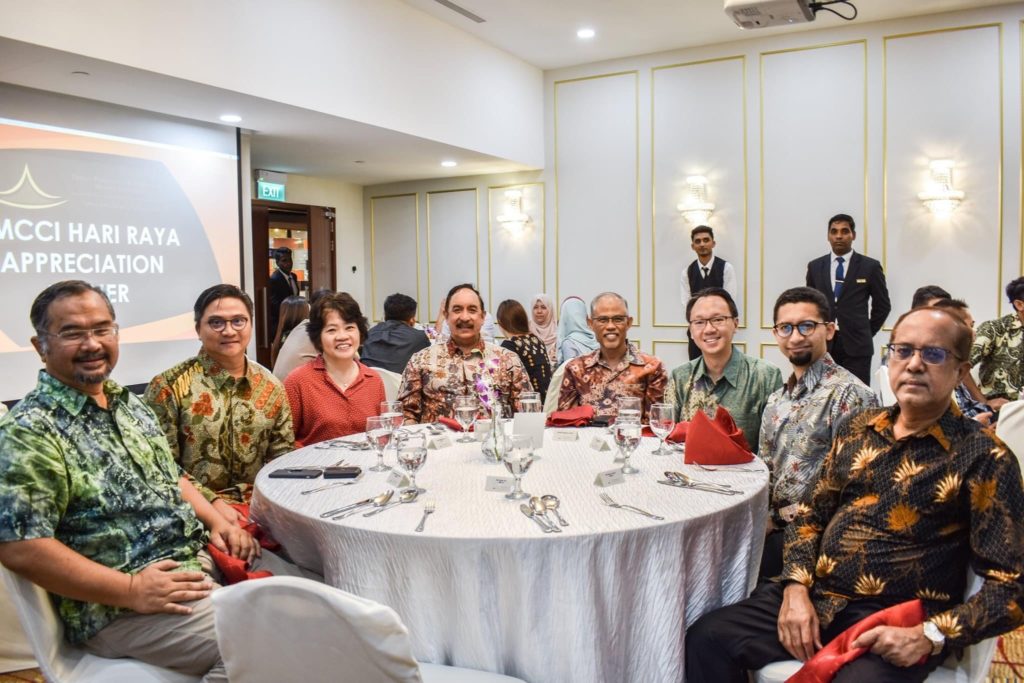 Singapore Manufacturing Federation was established in 1932, and since then it has grown to become the largest national organization in Singapore in advancing the interests of the manufacturing and related industries. The SMF works with local and international government agencies, industry partners, and businesses to provide critical services such as representing members' views in formal dialogues with authorities, increasing business opportunities through local and international trade fairs and missions, building capabilities through conferences, seminars, workshops, and other industryspecific programs, and transforming businesses through business model innovation.
The Central Asia and South East Asia Business ChamberTM (CASEABCTM) is a Singapore-based business organization that offers integrated business support to a community of small and medium enterprises (SMEs) in the Central Asian and Southeast Asian regions. With the ultimate goal of enhancing business owners' and staff members' physical, mental, and financial wellness, we seek to collaborate and sustainably grow businesses together while implementing environmental, social, and corporate governance (ESG) strategies. They will be signing MoU on cooperation on business activities.