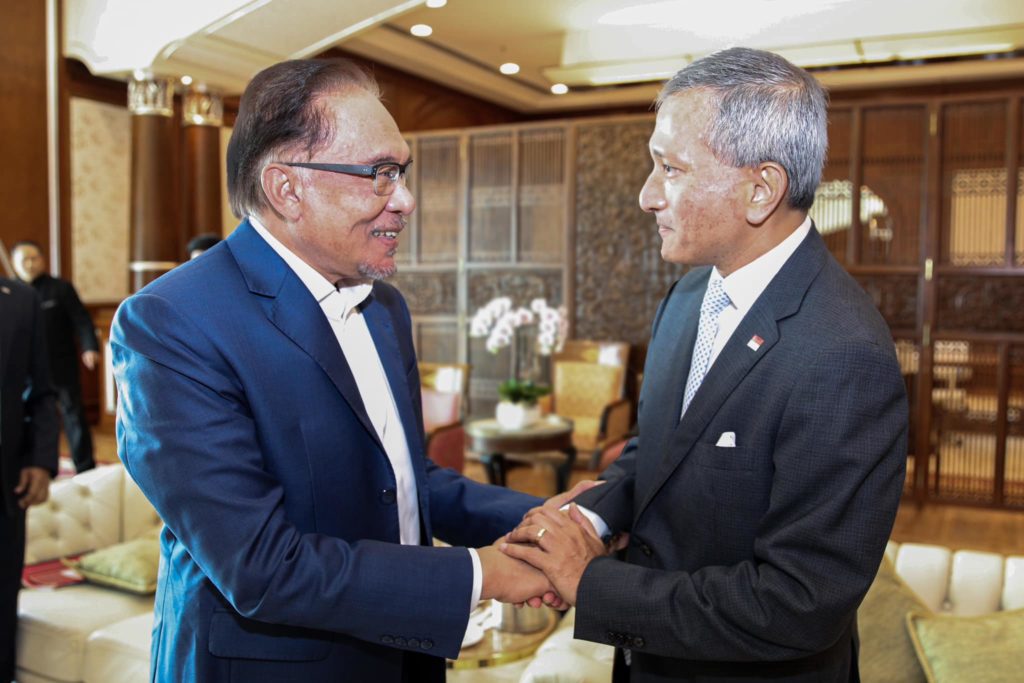 On January 17, Foreign Minister Dr. Vivian Balakrishnan met with Malaysian Prime Minister Dato' Anwar Ibrahim in Putrajaya, Malaysia. This meeting is part of his official visit to Singapore from January 15 to 18, with the goal of bolstering bilateral cooperation with Malaysia's new government.
During the meeting, Minister Balakrishnan and Prime Minister Anwar reaffirmed Singapore and Malaysia's excellent long-standing relations. Mutual support and collaboration between both countries bolstered the relationship, particularly during the COVID-19 pandemic.
"The last three years of COVID-19 has been a confidence booster for our bilateral relations. Both Malaysia and Singapore supported one another mutually, effectively. Despite the MCO in March 2020, and the unprecedented closure of the Causeway and the Second Link at Tuas, we kept supply chains open. Goods, vegetables, food, pharmaceuticals, industrial supplies, and later even vaccines continued to flow both ways. Even in the midst of an unprecedented crisis, both countries maintain(ed) that connectivity and that link, and we did not drop the ball. It was a confidence booster. It just shows on one hand, the close intertwined dynamics of our relationship, but also the fact that there is a large reservoir of trust and mutual support", Minister Balakrishnan said in an interview with Singapore media.
Despite the difficulties, trade and investment continued to expand. Between 2020 and 2021, Singapore's trade with Malaysia increased by 24%. Similarly, Singapore remains one of Malaysia's leading investors. Minister Balakrishnan also conveyed Prime Minister Lee Hsien Loong's invitation to visit Singapore at the end of the month to Prime Minister Anwar.
Minister Balakrishnan also met Malaysian Minister of Transport Anthony Loke Siew Fook, Minister of Economy Rafizi Ramli, Minister of Defence Dato' Seri Utama Mohamad Hasan, and Minister of Natural Resources, Environment and Climate Change Nik Nazmi Nik Ahmad. The Ministers agreed to strengthen cooperation in a variety of areas, including restoring full connectivity and creating new opportunities in the digital economy and sustainable development.
Sourced from Singapore Ministry of Foreign Affairs Official Site