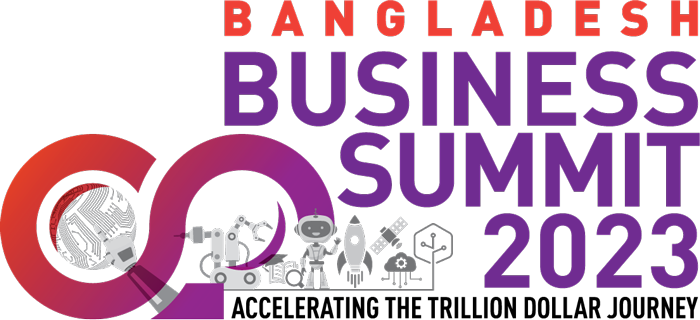 Bangladesh Business Summit 2023 is an international trade and investment promotion event being organized by Bangladesh's apex business body, the Federation of Bangladesh Chambers of Commerce and Industries (FBCCI), in partnership with the Government of Bangladesh.
Scheduled for March 11 & 12, 2023, the summit envisaged to become Bangladesh's flagship business promotion bi-annual event, seeks to highlight Bangladesh's economic and market strengths, and concrete trade and investment opportunities in Bangladesh by convening national and global businesses leaders, investors, policymakers, practitioners, policy and market analysts, academia, and innovators.
The summit will highlight the success story that has set the foundations for sustainable growth trajectory of Bangladesh by showcasing the dynamic business / investment opportunities in Bangladesh and also improvements of business environment reforms. There will be insights to gain investment priorities of the global investors to improve policy. The summit facilitates exchange of investment success stories and good practices among investors and to seek those investors' views and suggestions to create more partnership opportunities. By doing so to secure concrete investment interest/proposals and develop a solid investment pipeline for important sectors. This event also facilitate effective networking, dialogue and partnership opportunities among national and international investors, policy makers and broader group of stakeholders.
Sourced from Bangladesh Business Summit 2023 official site