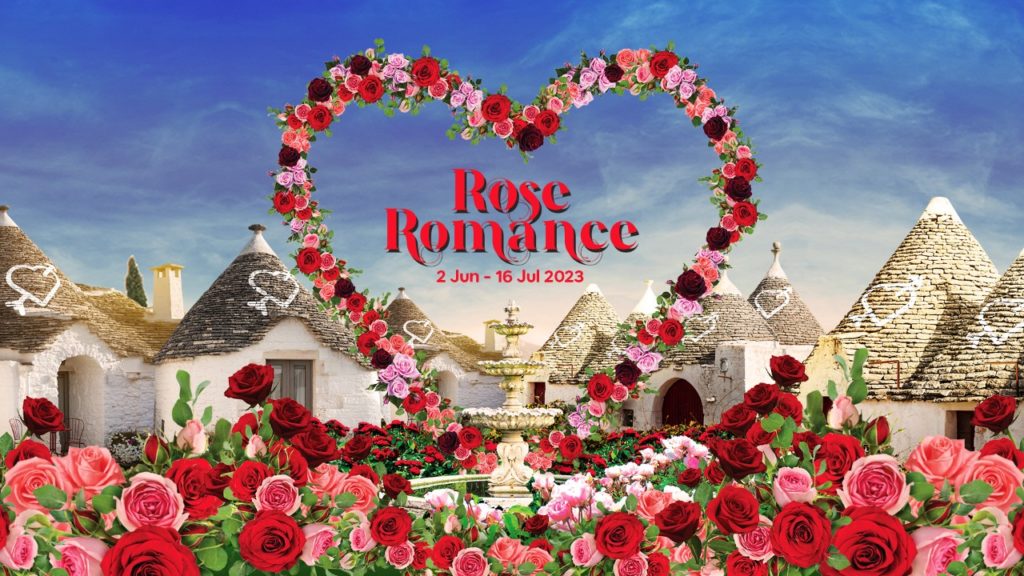 Embark on a captivating journey to Puglia's romantic landscapes and enchanting trulli at the Flower Dome's Rose Romance exhibition, where love and beauty bloom amidst vibrant roses
The Flower Dome at Singapore's Gardens by the Bay is once again adorned with the resplendent beauty of the Queen of Flowers in the highly anticipated return of Rose Romance. This enchanting floral display, presented in collaboration with the Embassy of Italy in Singapore, unveils the romantic charm of Puglia, a captivating region located in idyllic southern Italy. Puglia has gained popularity as a trending wedding destination, renowned for its picturesque whitewashed hill towns featuring the iconic trulli, traditional limestone houses with conical roofs that have earned recognition on the UNESCO World Heritage List. Amidst a breathtaking landscape adorned with picturesque trulli and vibrant roses, love is truly in the air.
From June 2, 2023, to July 16, 2023, visitors have the opportunity to immerse themselves in the allure of Puglia's rich culture and natural splendor at the Flower Dome. The exhibit opens its doors from 9:00 AM to 9:00 PM, offering ample time for visitors to explore the captivating world of Rose Romance. To experience this romantic spectacle, visitors need to purchase admission tickets to the Flower Dome, with varying rates for non-residents and Singapore residents. Whether you're an avid flower enthusiast or simply seeking a moment of tranquility amidst nature's beauty, Rose Romance promises an unforgettable experience.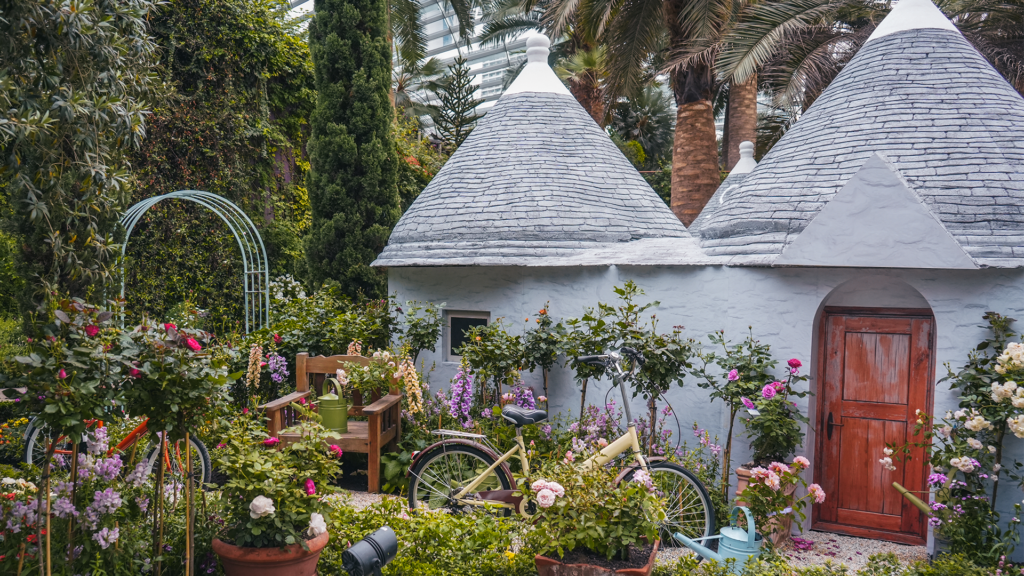 Step into the world of Puglia's charming trulli, the highlight of this year's display. The quaint town of Alberobello, located in central Puglia, boasts over 1,500 trulli, scattered along narrow streets, creating an enchanting maze of architecture. Trulli derive their name from the Greek word tholos, meaning "dome." These cone-shaped stone huts feature decorative handmade sandstone pinnacles atop their roofs, representing the distinct signature of the stonemason who crafted each trullo. Delightful white symbols, including hearts, adorn the roofs, believed to bring good luck to their inhabitants. Recognized as a UNESCO World Heritage site, Alberobello preserves the charm and authenticity of these unique dwellings.
The cultural richness of Puglia is further celebrated through its iconic decorative item, the pumo. Originating from Grottaglie, these pumos take the shape of a rosebud surrounded by young leaves and symbolize spring, rebirth, and new life. Traditionally, these decorative charms adorned balconies, terraces, and columns, and were presented in pairs beside the beds of newlyweds, bestowing wishes of happiness, prosperity, and fertility. Gifted as a promise of love, the pumo holds deep cultural significance within Puglia's heritage.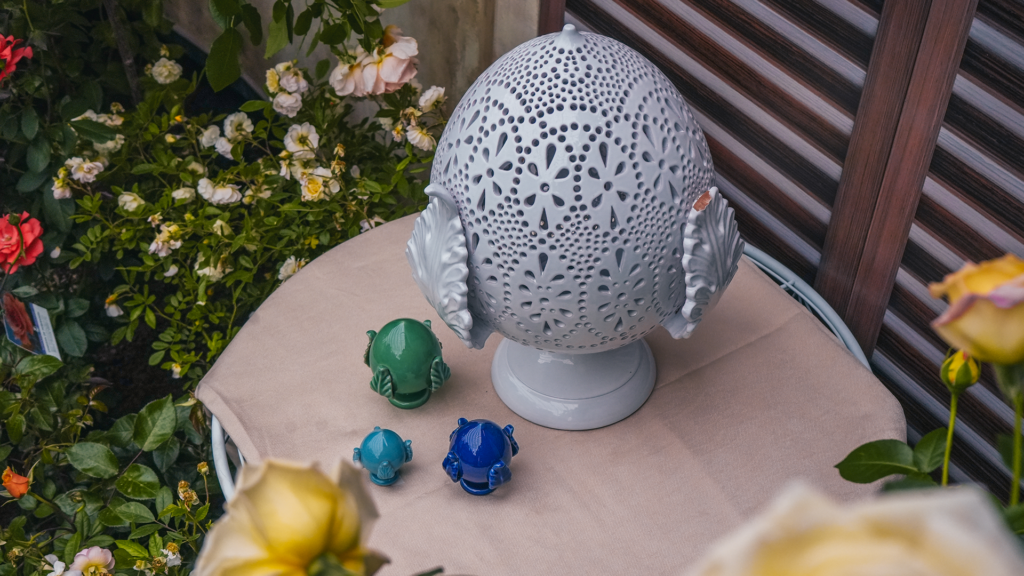 Beyond its romantic allure, Puglia is also renowned for its exquisite cuisine and agricultural heritage. As the largest producer of olive oil in Italy, accounting for over 40% of the country's production, Puglia boasts a gastronomic legacy intertwined with the flavors of its olive oil and durum wheat. The region's culinary offerings include famous pasta dishes and bread, enticing food enthusiasts and connoisseurs alike. Immerse yourself in the flavors of Puglia through a sensory journey that will leave your taste buds yearning for more.
Don't miss the chance to capture your own Rose Romance memories and share them for a chance to win a pair of return air tickets from Singapore to Italy, sponsored by Turkish Airlines. Discover the magic of Puglia's captivating landscapes, timeless traditions, and blooming roses at the Flower Dome's Rose Romance exhibition, where love, beauty, and nature intertwine in a truly unforgettable experience.