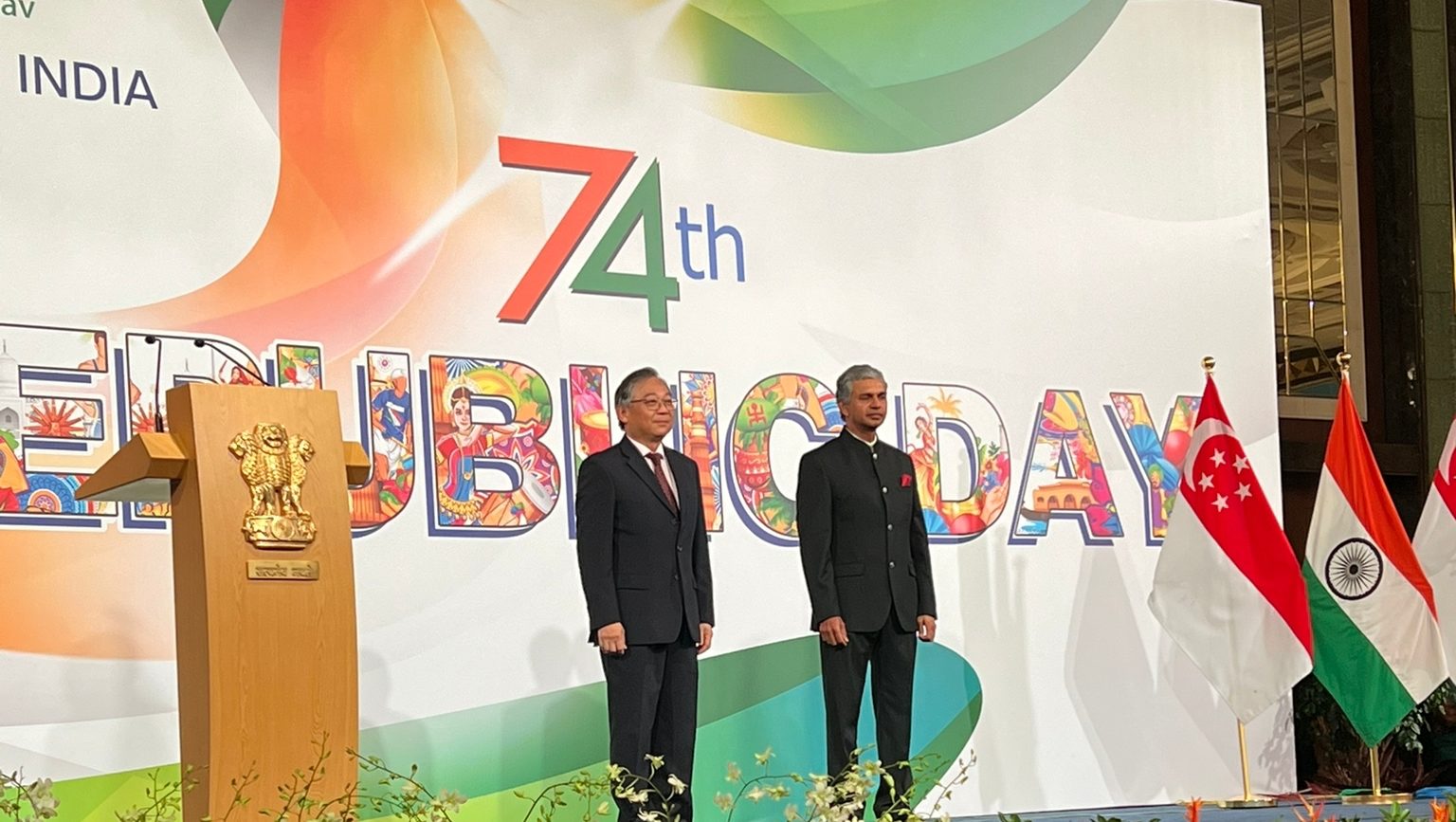 The High Commission of India celebrated India's Republic Day by hosting a diplomatic reception with the Minister of Trade and Industry of Singapore, Gan Kim Yong, as the guest of honour.
THE High Commission of India, which is helmed here by High Commissioner Mr. P. Kumaran, celebrated the country's 74th Republic Day at Shangri-La Hotel Singapore on 25th January 2023. The guest of honour representing host nation Singapore was Mr. Gan Kim Yong, the Minister of Trade and Industry.
Minister Gan Kim Yong was accompanied by Singapore's Members of Parliament, Mr. Wan Rizal and Ms. Yeo Wan Ling. The Shangrila ballroom was packed with many dignitaries from Singapore's ministries; members of the island's Diplomatic Corps, friends of India and Singapore as well as members of the Indian community here.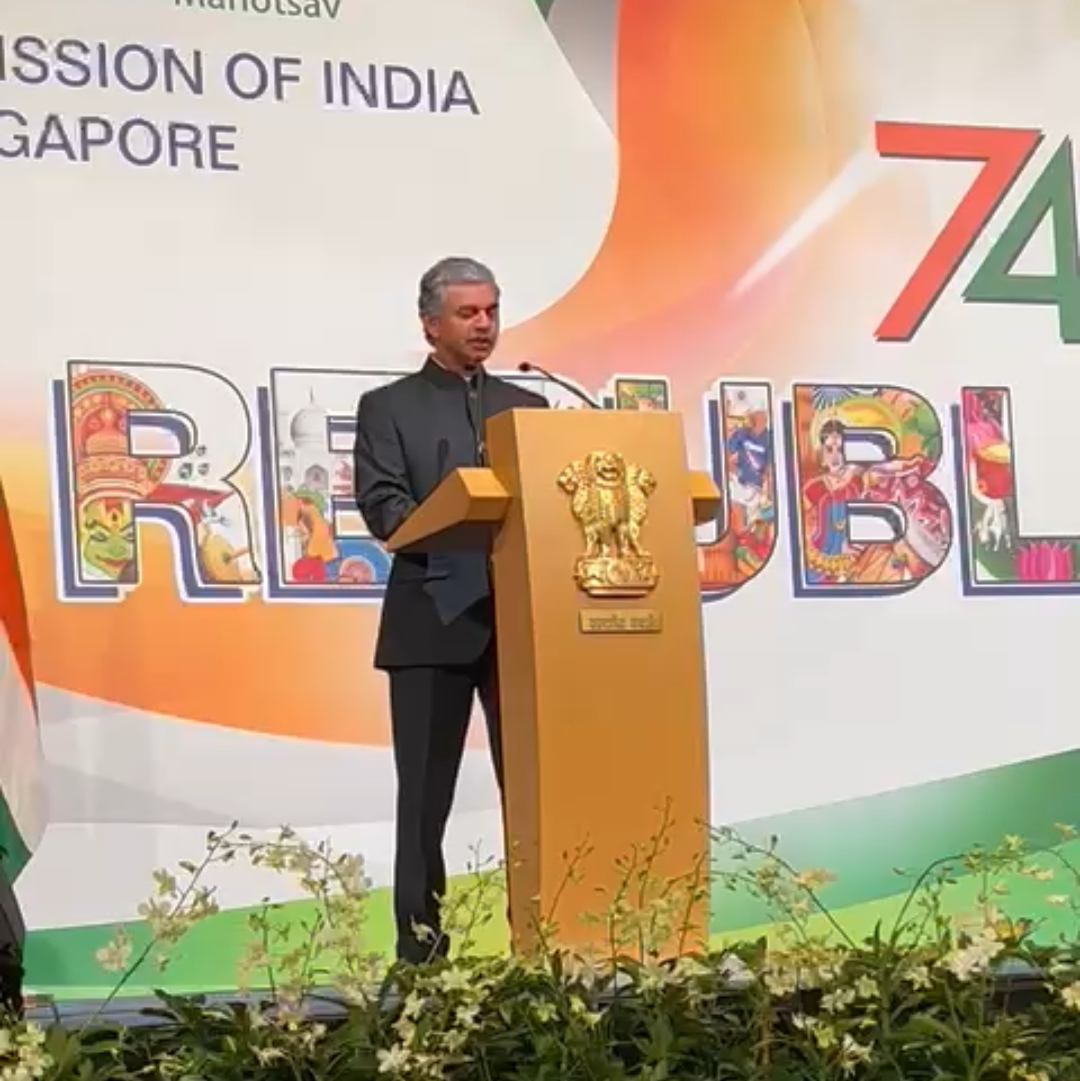 In his welcome remarks, the High Commissioner thanked Minister Gan Kim Yong and his colleagues at the ministries for fostering the long-standing friendship and extensive cooperation between India and Singapore. Referring to the ongoing engagements, the High Commissioner said, "The first India-Singapore Ministerial Roundtable, held in New Delhi in September 2022, identified several opportunities to strengthen cooperation in the coming years, and Singapore is one of India's G20 invited guests. Singapore is also India's top trading partner in ASEAN."
He added that "India has become a desirable location for investment due to the expansion of the domestic consumer market and the sizeable industrial sector, both of which were supported by policy initiatives. Record investments are being made in both physical and digital infrastructure, which is expected to speed up the growth of e-commerce and transform the retail consumer market."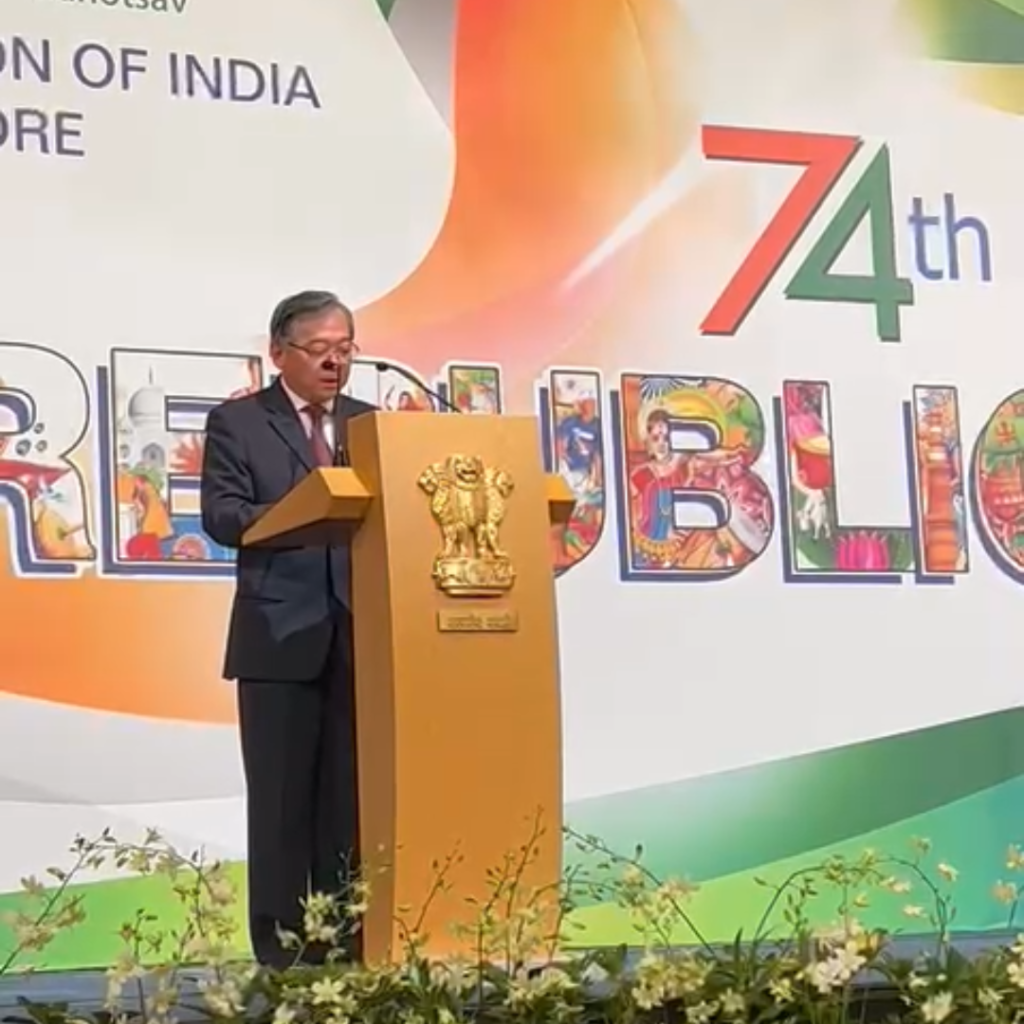 Minister Gan Kim Yong reaffirmed the strong bilateral relationship between India and Singapore in his speech by mentioning that the two countries have been working closely on defense, trade, and culture.
He continued, "Indian companies have also become the largest foreign corporate contingent in Singapore in diverse clusters spanning from IT and education to logistics and manufacturing. And these companies are contributing significantly to Singapore's economic growth."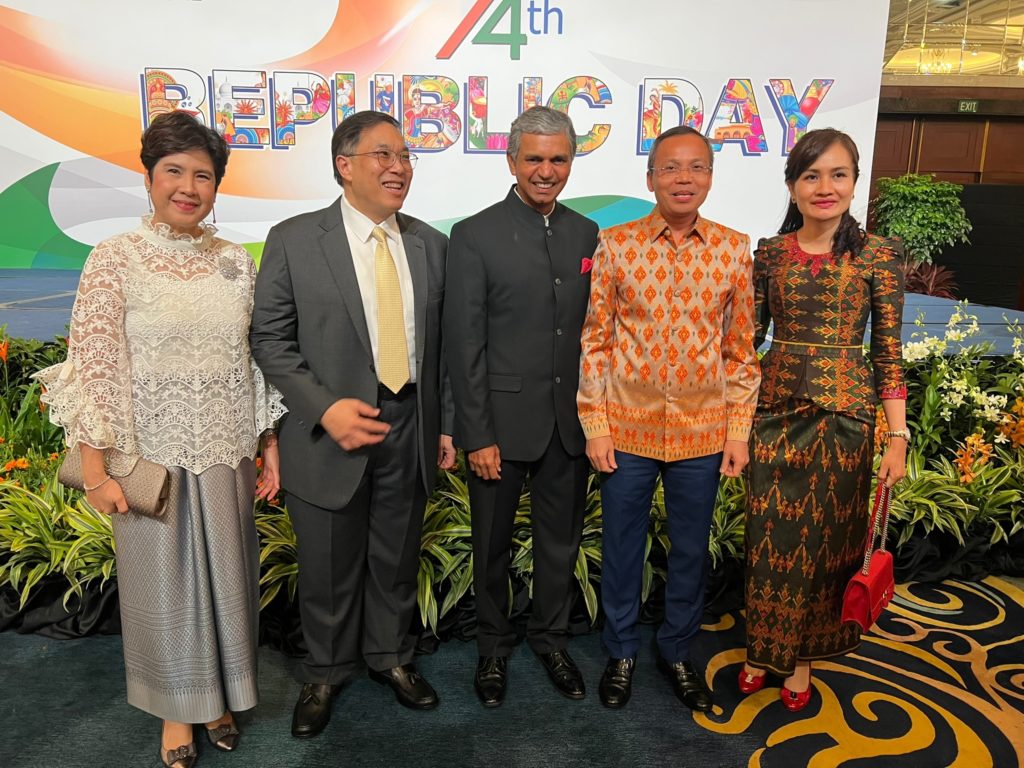 The representatives of both nations expressed their hope that the event would strengthen of the two countries' relations and involve both sides' younger generations in the process.
Sun Media wishes India a very happy Republic Day.