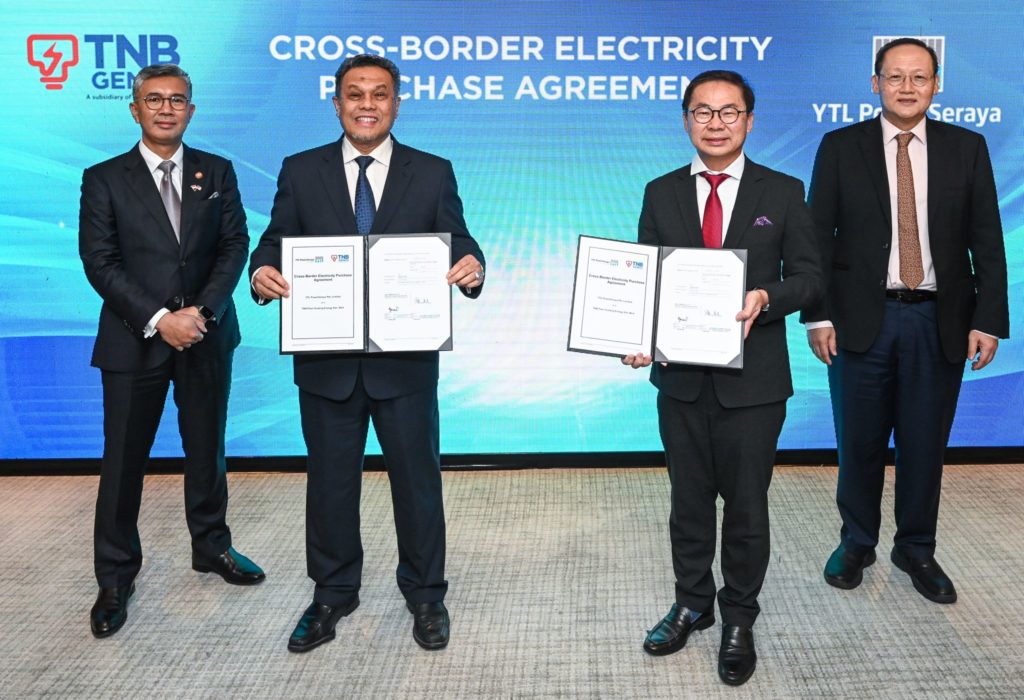 YTL PowerSeraya has announced a collaboration agreement with TNB Power Generation Sdn Bhd, a subsidiary of Tenaga Nasional Berhad, that involves the supply of 100 megawatts of electricity via the newly upgraded interconnector.
THE YTL PowerSeraya-TNB Power Generation Sdn Bhd collaboration was formalized during an exchange of documents ceremony for the Cross-Border Electricity Purchase Agreement, which was witnessed by Singapore's Minister for Manpower and Second Minister for Trade and Industry, Dr. Tan See Leng, and Malaysia's Minister of International Trade and Industry, Tengku Datuk Seri Utama Zafrul Tengku Abdul Aziz.
Mr. John Ng, Chief Executive Officer of YTL PowerSeraya, said: "YTL PowerSeraya, together with YTL Power International, is honoured to work with TNB Genco, a wholly-owned subsidiary of TNB, the national electricity utility in Malaysia, to contribute our part in diversifying Singapore's energy sources and further enhancing the nation's energy security. We believe that this is the first step in our vision of a strong ASEAN power grid, where electricity imports may eventually form a key part of Singapore's energy mix."
Dato' Nor Azman Bin Mufti, Managing Director, TNB Genco, said: "This is a positive step for the strengthening of cross-border energy supply towards the realization of a fully interconnected ASEAN Power Grid, and we hope this will become the catalyst to capture future projects in this market."
This significant partnership will diversify Singapore's energy sources, improve energy security, and also represent an important step toward the success of an ASEAN power grid.
Sourced from YTL PowerSeraya LinkedIn Post