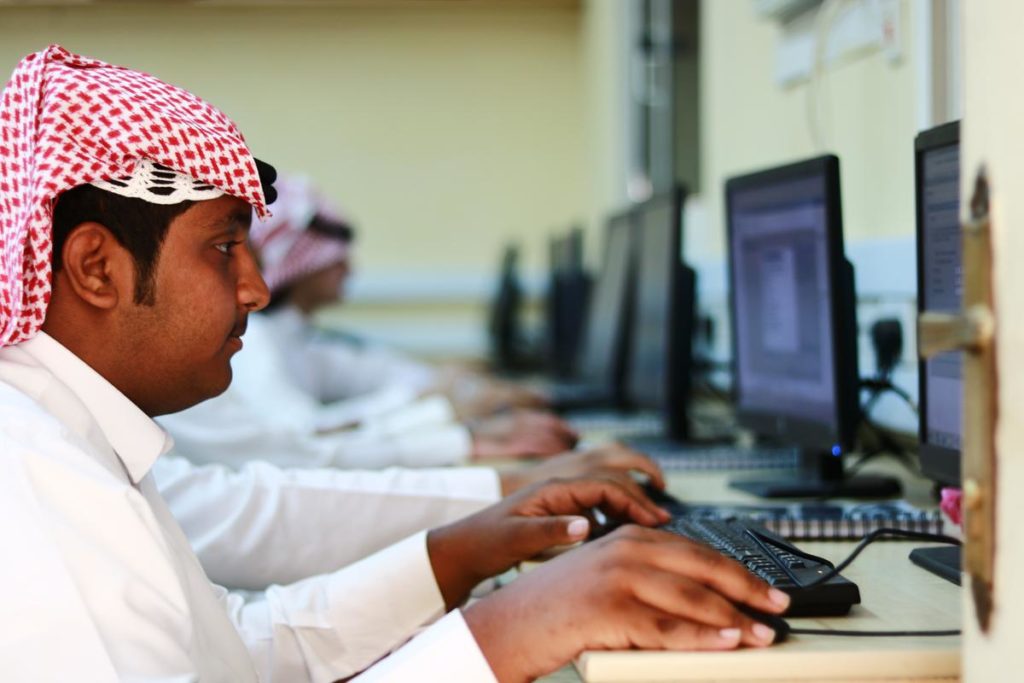 Saudi Arabia's ETEC introduces the world's first Arabic digital intelligence scale, the "Alif–Ya Digital Intelligence Scale," revolutionizing assessment for Arab youth with interactive computer games and comprehensive evaluations.
In a remarkable stride towards educational innovation, the Education and Training Evaluation Commission (ETEC) has unveiled the world's first global interactive digital intelligence scale, the "Alif–Ya Digital Intelligence Scale." This groundbreaking achievement not only marks the first Arabic intelligence scale developed in Saudi Arabia but also caters to the age groups of 5 to 18 years old.
With a swift response to the rapid pace of digital advancements, the collaboration between ETEC, the prestigious University of Houston, and Yale University has brought forth an assessment tool infused with local characteristics. The "Alif–Ya Digital Intelligence Scale" stands as a testament to Saudi Arabia's commitment to embracing cutting-edge technologies in the realm of education.
Utilizing interactive computer games, this groundbreaking scale offers immediate results upon completion of the assessment, making it an efficient and effective tool for measuring general intelligence and abilities. Designed with the needs of Arab, Gulf, and Saudi communities in mind, it not only identifies gifted individuals but also detects memory and attention disorders, learning and language difficulties, autism, as well as providing clinical diagnoses for neurological and psychological disorders.
"The Alif–Ya Digital Intelligence Scale" serves as a comprehensive intelligence quotient (IQ) assessment, comprising an impressive 47 sub-tests. This represents an extraordinary increase of 261% compared to international standards, ensuring a detailed evaluation of cognitive, neural, and psychological elements.
One notable feature of the scale is its potential for future remote application, eliminating the need for extensive preparation time and effort. This innovation promises greater accessibility and convenience for both students and educators alike.
The scale takes the form of captivating computer games, dynamically adjusting to the examinee's level, effectively reducing anxiety and providing a more relaxed testing experience. Additionally, the scale automatically stores data, not only benefiting individual users but also supporting scientific research endeavors.
Interested individuals can explore further details about the "Alif–Ya Digital Intelligence Scale" on the ETEC's website at https://alifya.etec.gov.sa/. This remarkable achievement heralds a new era in educational assessment, equipping educational, guidance, and therapeutic institutions with the tools they need to fulfill their roles effectively and cater to the unique needs of Arab youth.