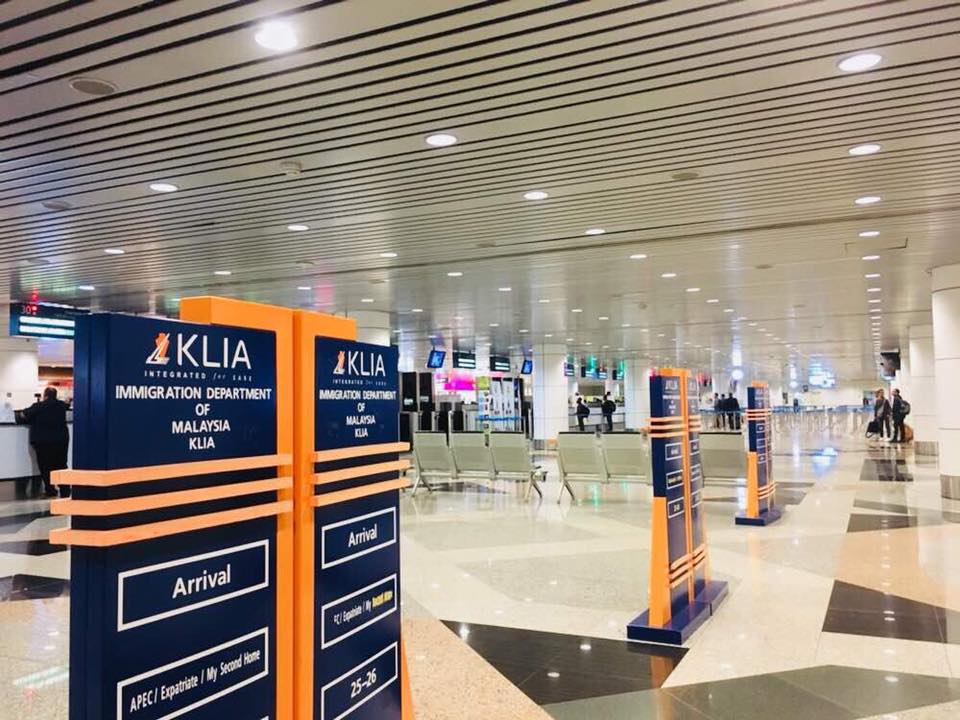 Singaporeans interested in applying for the MACS (Malaysia Automated Clearance System) can do so at the newly opened MACS branch counter in Singapore. For a fee of SGD$35.00, which is renewable annually, this counter will process all regular Singapore passport applications.
MACS, Malaysia's fast track clearance pass, can now be processed in Singapore. Prior to this, applicants had to submit their applications in person at the MACS service counters at the Causeway or Second link checkpoints. This proved to be a minor inconvenience due to the limited number of designated parking spaces at the Customs, Immigration and Quarantine (CIQ) Complex. Additionally, first-time applicants arriving by car might not be familiar with the area.
The pass is renewable yearly and the new MACS branch counter in Singapore will process all regular Singapore passport applications. SGD$15 is levied by the Malaysian government for a successful application. The application fee will be returned to the applicant if their application is denied. A non-refundable Service Fee of SGD$20.00 inclusive of GST is also charged for services rendered.
The application counter is opened on weekdays from 8 a.m. to 2 p.m and applicants must submit their passports. Once submitted, it will be available for pickup between 7.30am to 9.00 p.m. the following working day. An application received after 2 p.m. will be treated as a next-day application, and the passport will be returned within two working days.
Submission hours : 8.30 a.m – 4.30 p.m.
Collection hours    : 7.30 p.m – 9.00 p.m. 
The applicant's Singapore passport must be valid for at least the next two years. The RFID (Radio Frequency Identification) chip embedded in the pass is scanned upon entry and departure.
Singaporeans can use the MACS system to gain fast track entry through Malaysian checkpoints without having their passports stamped.
At each checkpoint, a fast-track auto-gate lane has also been set aside to facilitate pedestrian movement.
The MACS pass does not act as a valid immigration document or visa. Passport holders from countries other than Singapore are permitted to apply for the MACS pass, but they must first get a visa (if necessary).
A valid pass (holder of a long-term visit pass or work permit) issued by either the Malaysian government or the Singapore government is required for non-Singaporeans or Singapore Permanent Residents. The minimum time the pass can be used before expiring is nine months.
NOTE: The following countries are not eligible to apply for the MACS pass: Columbia, Afghanistan, Israel, and all African countries.
Sourced from Third Link