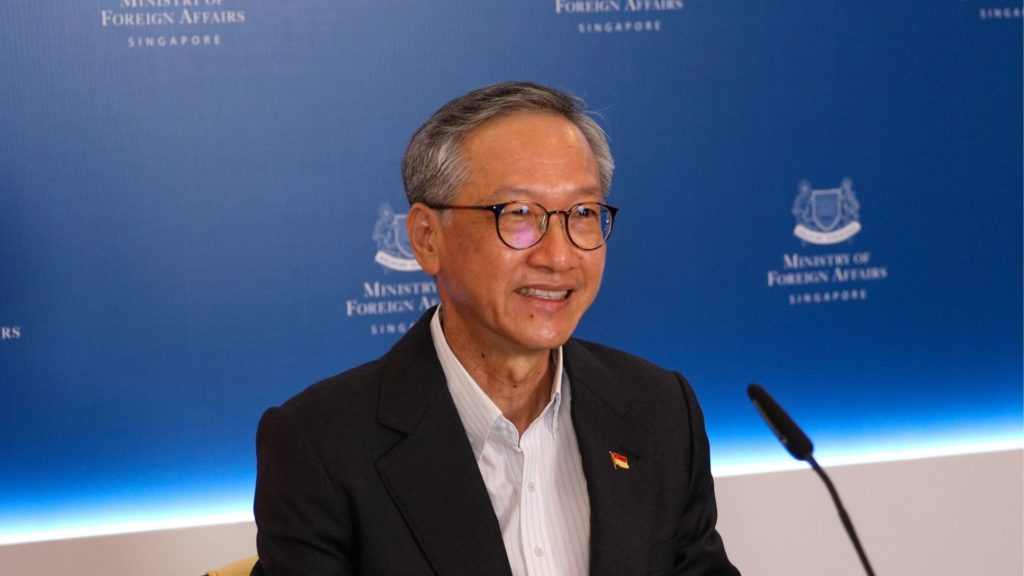 Special Envoy for Arctic Affairs Mr Sam Tan will represent Singapore at the inaugural Arctic Circle Japan Forum in Tokyo from 2nd to 7th March 2023. He will take part in two high-level panel discussions and interact with Heads of Delegation from various Arctic Council nations as well as other eminent figures in Japan
MR Sam Tan, Singapore's special envoy for Arctic affairs, will be in Tokyo from 2nd to 7th March 2023 in order to attend the first Arctic Circle Japan Forum. He will participate in two high-level panel discussions: "Science and Technology Collaboration in the Arctic and Effective Use of Research Vessels," on 4th March and "Contributions of Observer States to the Arctic Council," on 5th March 2023.
He will also call on Icelandic Minister of the Environment, Energy and Climate Gudlaugur Thór Thórdarson, Japanese State Minister of Cabinet Office Hoshino Tsuyoshi, and Members of the Japanese House of Representatives Kamikawa Yoko, Yoshitaka Shindo, and Hitoshi Kikawada. Along with President Yamato Hiroyuki of the Japan Agency for Marine-Earth Science and Technology and President Atsushi Sunami of the Sasakawa Peace Foundation, Special Envoy Tan will also meet with the heads of delegation from the various Arctic Council nations.  The Special Envoy is also accompanied by representatives of the Ministry of Foreign Affairs.
Sourced from Singapore MFA