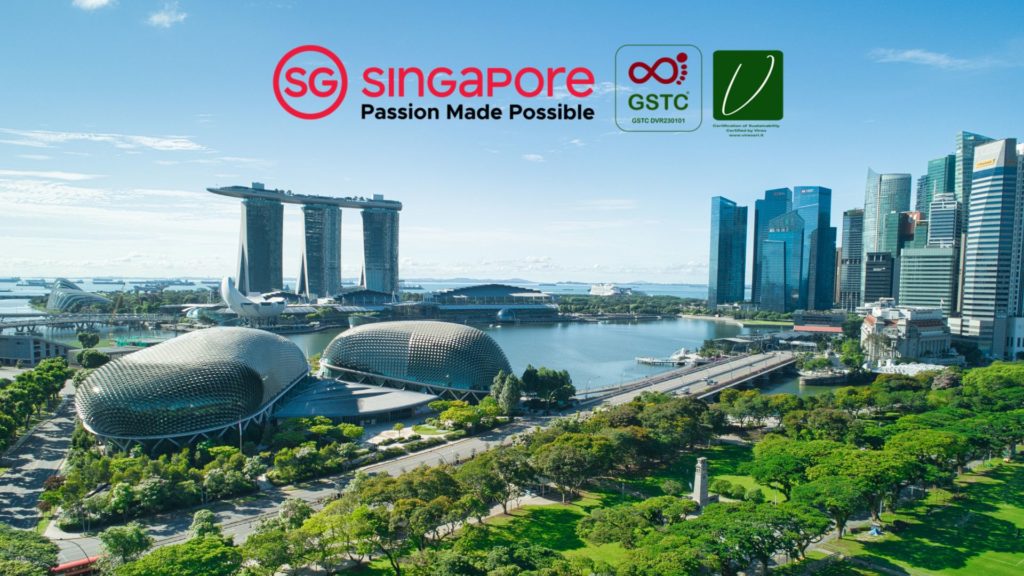 Singapore has been recognized by the Global Sustainable Tourism Council (GSTC) Destination Criteria as a sustainable travel destination. The Island Republic is the first nation to apply the certification process at the national level to demonstrate the country's efforts and dedication to becoming a sustainable urban destination
THE GSTC Criteria details the international benchmarks for eco-friendly travel and tourism, and Singapore received certification based on how well it performed in relation to the four pillars of sustainable management, socioeconomic sustainability, cultural sustainability, and environmental sustainability.
Singapore's accomplishments demonstrate the country's dedication to the Singapore Green Plan 2030 and is consistent with the Tourism Sustainability Strategy of the Singapore Tourism Board (STB). The Tourism Sustainability Strategy was introduced in 2022 and lays out plans for the travel and tourism sector so that Singapore can develop into a sustainable urban hub.
Singapore's certification comes after comparable accomplishments by important tourism partners like Sentosa Development Corporation, Resorts World Sentosa, and Marina Bay Sands Singapore, which had also attained certification in accordance with the pertinent GSTC Criteria.
Mr Keith Tan, Chief Executive, Singapore Tourism Board (STB), said: "We are proud to receive this certification, which reflects Singapore's commitment to the Singapore Green Plan 2030 and becoming a City in Nature, where large experiences come with a small footprint. Being certified is just the beginning of our journey. Tourism businesses must do more to internalize sustainability as part of their offerings, so that they can contribute to making Singapore greener and more liveable. Our vision is to become one of the world's most sustainable urban destinations, and we now know we are on the right track."
Mr. Randy Durband, Chief Executive Officer, Global Sustainable Tourism Council (GSTC) said, "The commitment from Singapore's tourism sector to support their national Singapore Green Plan 2030 is apparent based on their holistic approach to sustainable tourism. We see first-hand some of their efforts to engage key subsectors of tourism in meaningful ways. Gaining destination certification requires that level of commitment and holistic approach. We commend them and are pleased to support their efforts for continuous improvement."
In addition to strengthening the destination's current assets and stepping up its efforts in need of improvement, STB will keep collaborating with its partners. The four pillars of Singapore's performance on sustainability are highlighted by the following:
Sustainable Management
Singapore is putting multi-year plans of action and strategies for sustainable management into effect, such as the Singapore Green Plan 2030. The Green Plan, which was unveiled in 2021, lays out Singapore's goals and ambitions for the following 10 years, strengthens the nation's adherence to the Paris Climate Agreement and UN's 2030 Sustainable Development Agenda, and puts Singapore in a position to achieve net zero emissions by 2050.
Another case in point is the Tourism Sustainability Strategy, which was created in accordance with the Green Plan. The strategy outlines three strategic focus areas for tourism industry sustainability efforts: becoming a sustainable urban destination, developing a sustainable tourism sector, and promoting Singapore as a sustainable urban destination. STB, for example, collaborated closely with industry associations to co-create Hotel and MICE Sustainability Roadmaps, which set out specific targets for tourism businesses.
Socio-economic Sustainability
Singapore has also demonstrated efforts to maximize the social and economic benefits of tourism for its residents. These include promoting and helping local business owners, offering a secure work environment, creating a user-friendly built environment, and encouraging job opportunities and tourism-related training.
The STB's Tourism Sustainability Programme (TSP) assists tourism companies at every stage of their journey toward sustainability, from workforce development to utilizing technology and testing out sustainable solutions.
Over 100 local heritage brands are also highlighted and promoted globally by the Made With Passion (MWP) initiative, and Design Orchard offers a retail and incubation space integrated for the growth of regional talent.
On the subject of employment, the STB's Tourism Careers Hub was established in January 2022 with the goals of assisting locals in finding jobs, upskilling employees to meet changing demands, and promoting business transformation initiatives.
Cultural Sustainability
Singapore has taken a number of steps to preserve and improve both its tangible and intangible cultural heritage. More than 7,200 conserved buildings, entire historical districts, and national monuments, for instance, are protected by law and conservation guidelines. The Singapore Botanic Gardens became the first and only tropical botanical garden in Asia to be added to the UNESCO World Heritage List when it was designated as a World Heritage Site in 2015. On December 16, 2020, the UNESCO Representative List of the Intangible Cultural Heritage of Humanity officially recognized Singapore's Hawker Culture as the country's first component.
In order to honour Singapore's history, STB encourages tourists to participate in activities that highlight the diverse cultures of the nation, like lighting ceremonies and festivals held in cultural districts. These include the Hari Raya Light-Up, Deepavali celebrations, and the Chinatown Mid-Autumn Festival Celebration. 
Environmental sustainability
Numerous initiatives have been put in place in Singapore to increase the amount of greenery, improve the ecological connectivity between green spaces, and protect the biodiversity of the country. For instance, the OneMillionTrees movement, which was started in 2020 and aims to plant one million additional trees across Singapore with community support by 2030, is close to achieving its goal. The country is also outlining specific goals and showcasing useful sustainability applications as part of its efforts to manage its finite resources. Singapore has increased its pledge to reduce emissions to zero by 2050. By 2030, it pledged to have 80% of its gross floor area of buildings be green, and as of now, it has achieved this goal for more than half of those structures.
Sustainability has also been taken into consideration when developing tourism-related goods and experiences. Several Singapore hotels, for instance, have won awards for their eco-friendly design and incorporation of sustainable elements into their architecture. In 2020, the Sands Expo and Convention Centre at the Marina Bay Sands became the first carbon-neutral MICE venue in Singapore. Our idea of a "City in Nature" comes to life in Gardens by the Bay, which has over 1.5 million plants in its collection. Additionally, tour companies are providing sustainability-focused tours that highlight Singapore's abundant biodiversity, history with water, electricity, and waste management, as well as the local way of life.
Sourced from Singapore Tourism Board