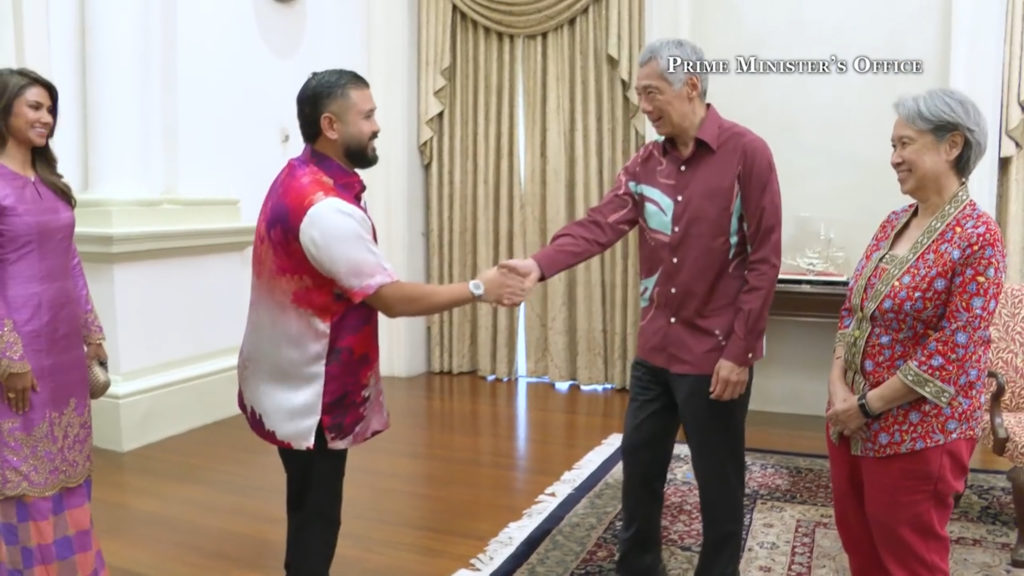 His Royal Highness Tunku Ismail of Johor's three-day official visit to Singapore strengthens ties through diplomatic engagements, cultural exchanges, and sports cooperation.
His Royal Highness Tunku Ismail Ibni Sultan Ibrahim, Tunku Mahkota Johor, embarked on a three-day Official Visit to Singapore from 10th to 12th July 2023 at the invitation of Minister for Foreign Affairs Dr Vivian Balakrishnan. The visit was marked by warm hospitality and a series of high-level engagements that aimed to strengthen the longstanding and close ties between Singapore and Johor.
During the visit, His Royal Highness was accompanied by Her Highness Che' Puan Besar Khaleeda Binti Bustamam, consort of the Tunku Mahkota Johor, as well as Johor palace and state officials. The royal couple's arrival in Singapore was met with excitement, as it presented an opportunity for both nations to further deepen their diplomatic, economic, and cultural cooperation.
The visit kicked off with a delightful dinner hosted by Minister Vivian Balakrishnan and Mrs Balakrishnan, where they welcomed the esteemed guests and celebrated the rich history of friendship shared between Singapore and Johor. Minister Balakrishnan expressed his joy in receiving Tunku Ismail and Che' Puan Khaleeda, highlighting the numerous friends the Crown Prince had in Singapore.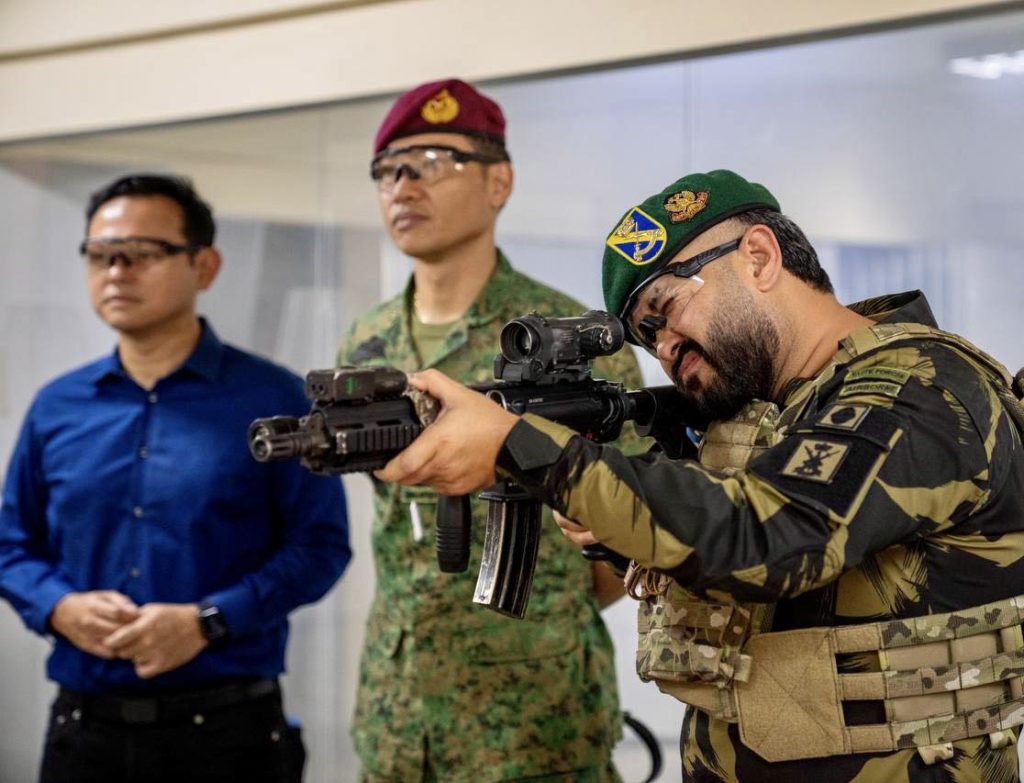 Prime Minister Lee Hsien Loong and Mrs Lee also extended their warm welcome to the royal couple, hosting them to a delightful tea. Prime Minister Lee emphasized the significance of Johor as a key gateway between Singapore and Malaysia, further reinforcing the strong ties of kinship and robust economic links that endure despite the challenges posed by the COVID-19 pandemic. Both leaders expressed their commitment to strengthen these ties and explore new opportunities for cooperation in various sectors.
In addition to the official meetings, His Royal Highness had a busy schedule of engagements that showcased Singapore's diverse landscape. He was hosted by Senior Minister of State for Defence Zaqy Mohamad for a tour of the Singapore Armed Forces (SAF) Commandos. Witnessing counter-terrorism demonstrations and training jumps by 2 National Service Full-time Soldiers at the Airborne-Trooper Training Facility, Tunku Ismail experienced firsthand the dedication and capabilities of the SAF. He also had the opportunity to handle the Light Strike Vehicle Mk II in off-terrain conditions and even tried his hand at firing SAF weapons, fostering an even stronger bond between the two nations in terms of defense and security cooperation.
The royal visit also extended to the realm of education, as His Royal Highness was hosted by Minister of State for Education Gan Siow Huang for a tour of Kuo Chuan Presbyterian Secondary School. The students briefed the delegation on the school's media literacy program and showcased the rich heritage of the institution. This engagement showcased Singapore's commitment to fostering stronger educational partnerships with Johor, laying the foundation for further collaboration in this crucial sector.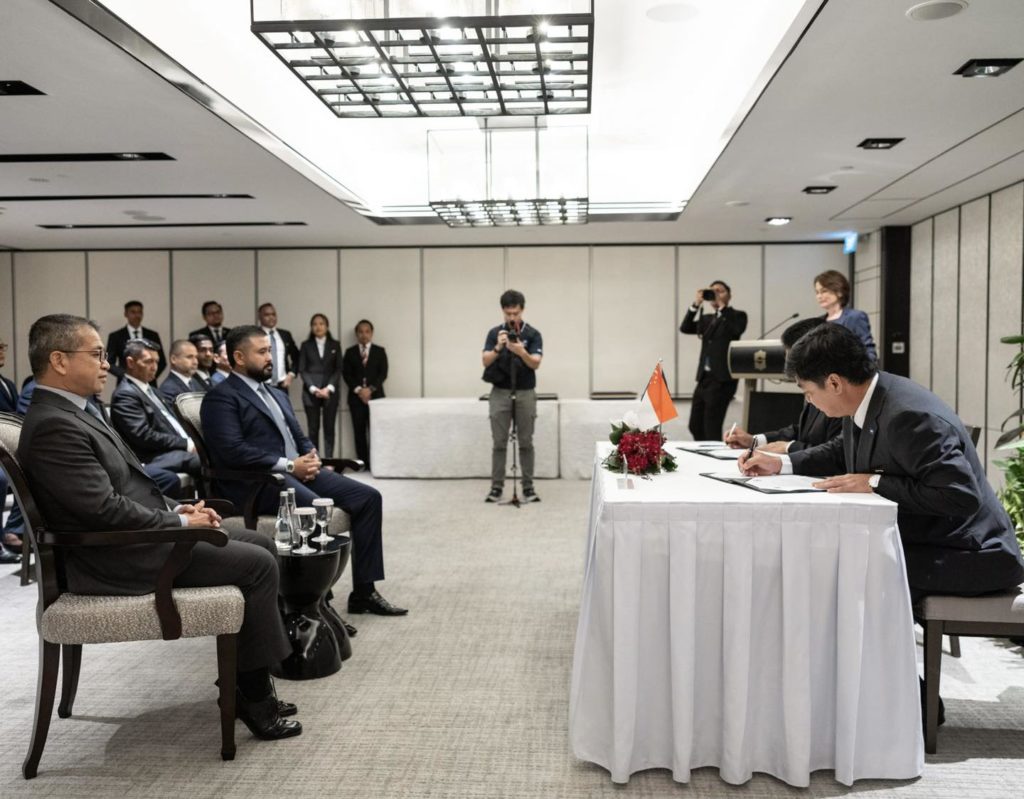 In a special moment that united sports and diplomacy, His Royal Highness joined Minister for Culture, Community and Youth and Second Minister for Law Edwin Tong to witness the signing of a Memorandum of Understanding (MOU) between the Football Association of Singapore and the Johor Football Association. The MOU aims to facilitate cooperation in football development, and it includes the establishment of an annual football cup match between the Singapore Selection and Johor Selection teams starting from 2024. This initiative not only strengthens sports ties but also provides a platform for the youth of both nations to better understand and build friendships through their shared passion for football.
In reflection of the fruitful visit, Minister Balakrishnan, Prime Minister Lee, and other key officials expressed their excitement about the potential for greater opportunities for cooperation between Singapore and Johor. The visit was regarded as an essential step in fostering closer ties, transcending cultures, and bringing people together.
The official visit of HRH Crown Prince Tunku Ismail Ibrahim and YAM Che' Puan Besar Khaleeda to Singapore not only reinforced the strong bonds between the two neighboring nations but also set the stage for deeper collaboration across various sectors, heralding a new era of bilateral partnership. As both Singapore and Johor continue to explore mutual interests and shared goals, the future looks promising for the growth and prosperity of the region.