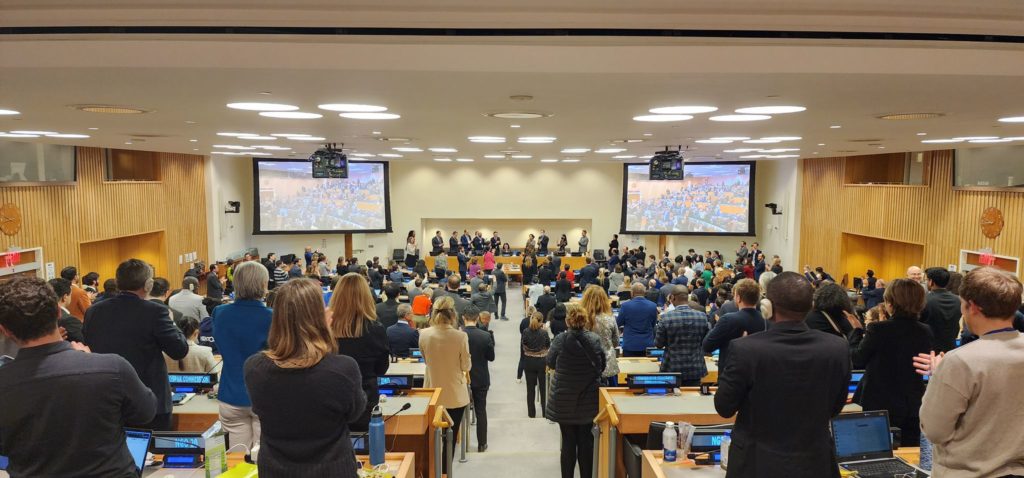 On March 4, 2023, The Intergovernmental Conference on Marine Biodiversity of Areas Beyond National Jurisdiction (BBNJ) presided over by Ms Rena Lee, Singapore's Ambassador for Oceans and Law of the Sea Issues and Special Envoy of the MFA, concluded talks on a new international agreement under the UN Convention on the Law of the Sea. Countries agreed to contribute 50% of their annual financial contributions to fund capacity-building projects
THE Intergovernmental Conference on Marine Biodiversity of Areas Beyond National Jurisdiction (BBNJ) concluded negotiations on a new international agreement under the United Nations Convention on the Law of the Sea (UNCLOS) on the conservation and sustainable use of marine biodiversity in areas beyond national jurisdiction on 4th March 2023. It was presided over by Ms Rena Lee, Singapore's Ambassador for Oceans and Law of the Sea Issues and Special Envoy of the Minister for Foreign Affairs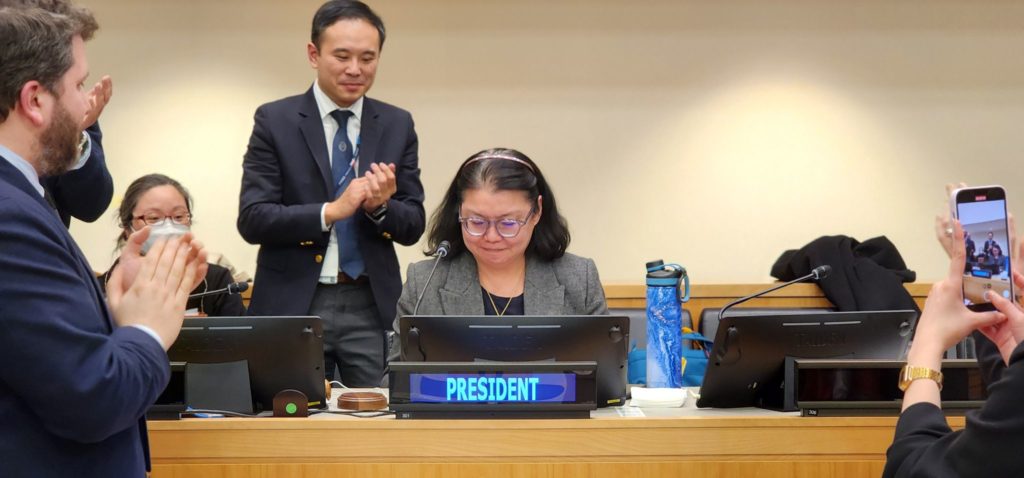 The BBNJ Agreement is the result of discussions that began under the auspices of the United Nations in 2004 to improve the international legal regime governing the conservation and sustainable use of biological diversity in oceans beyond states' exclusive economic zones and continental shelves. Despite the fact that the high seas are incredibly biodiverse, just 1% of them are now governed. As a result, the BBNJ Agreement represents a significant step forward in contributing to the governance of the global commons. Singapore has presided over the agreement's discussions since September 2018.
The BBNJ Agreement covers the following topics: capacity-building and technology transfer; access to and use of marine genetic resources; conservation and sustainable use practices; environmental impact assessments in maritime areas outside of national jurisdiction.
An innovative aspect of the BBNJ Agreement is developed countries' commitment to provide an additional 50% of their annual financial contributions under the Agreement to fund capacity-building projects that will assist developing countries in conserving and using marine biodiversity sustainably, as well as implementing the Agreement. States are obligated by the BBNJ Agreement to share the benefits of using marine genetic resources, particularly by allowing researchers from both developed and developing nations access to samples and data from scientific studies of marine animals conducted in areas outside of their national borders.
An MFA Spokesperson said: "Singapore welcomes the successful and timely conclusion of the BBNJ Agreement, which comes just after the 40th anniversary of the adoption of UNCLOS in 1982 under another Singaporean President, Ambassador-at-large Tommy Koh. The success of the BBNJ Intergovernmental Conference process reaffirms the importance and relevance of UNCLOS and multilateral cooperation, and the United Nations in establishing and upholding a rules-based international order. Ambassador Lee's leadership and guidance enabled parties to bridge differences and arrive at an ambitious and future-proof BBNJ Agreement.
Singapore looks forward to the universal adoption and effective implementation of the BBNJ Agreement."
Sourced from Singapore MFA