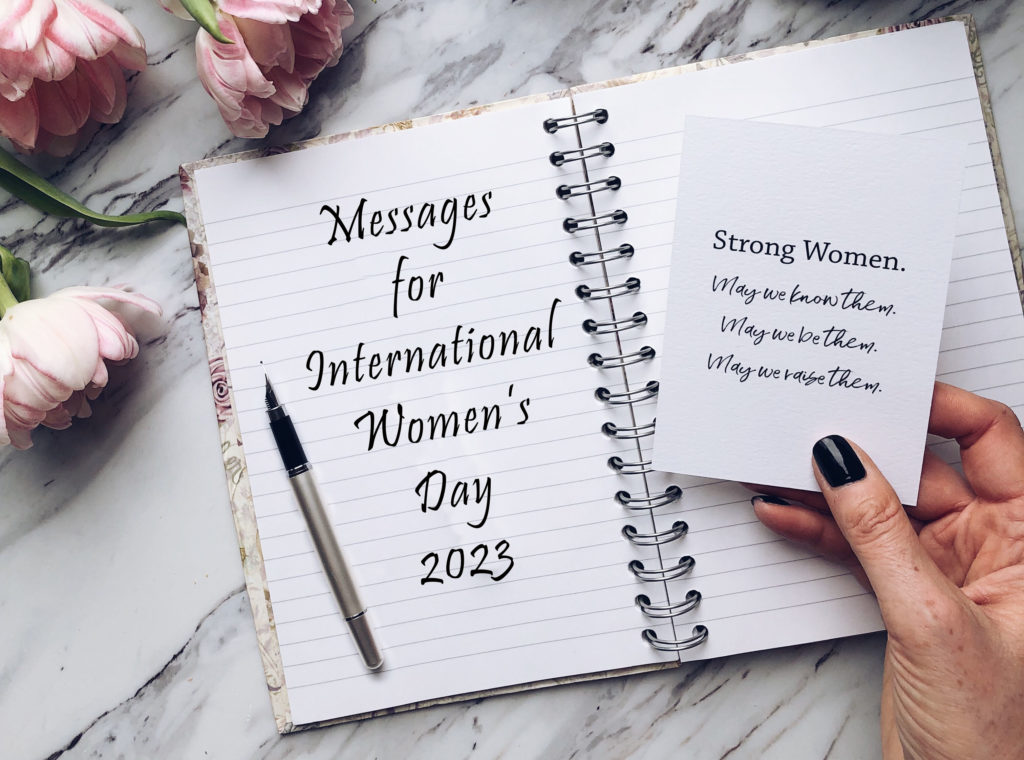 They are part of an elite group of foreign women diplomats who represent the interests of their countries. IN Diplomacy received the following responses to our call for them to share their thoughts on three questions we feel are relevant to ask on the subject of women empowerment. We are compiling the answers for a special April edition of IN Diplomacy issue
THERE is currently a record number of women heads of mission posted to Singapore. At the last count 24 have presented their credentials and 19 are based here. This fact alone is worthy of popping the cork off an extra bottle of champagne to celebrate International Women's Day (IWD) as it points to the great strides already achieved by women in the diplomatic field. However, they are also the first to say more can be done. We found this out from their answers to the following three questions that we posed:
1. What are the most pressing needs and objectives that still need to be achieved to empower women today internationally and in your country?
2. What steps we can collectively take to improve the state for women's equality in the world?
3. How do you see women's roles in diplomacy and international relations evolving in the coming years?
---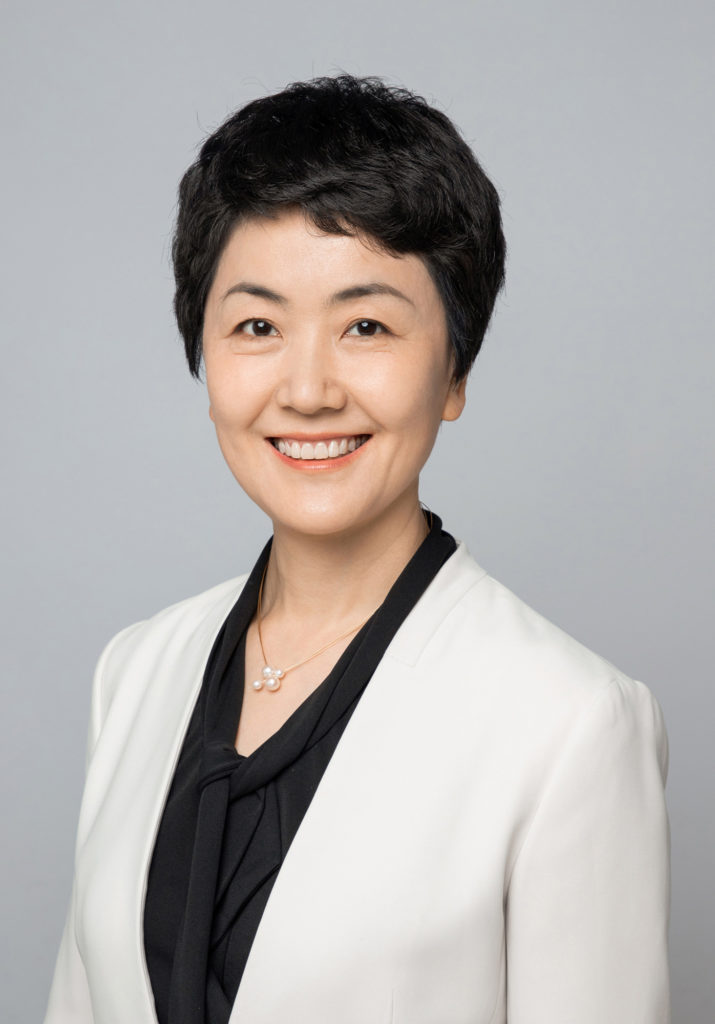 H.E. Sun Haiyan
Chinese Ambassador to Singapore
• Over the past ten months since I came to Singapore as Chinese Ambassador, I have had quite a few thought-provoking and enlightened  discussions with the female ambassadors to Singapore. There are over  20 female ambassadors and many more senior as well as promising young female diplomats posted to Singapore, contributing their wisdom and talent in the field of diplomacy and international relations. My work as Chinese Ambassador to Singapore, for example, has received the strong support of many outstanding young female diplomats from the Chinese Embassy, which I believe is also the case in many other foreign missions here.
• Both China and Singapore, and indeed many countries around the world, have over the years made tremendous efforts to empower women and achieved remarkable progress in this respect. The presence of so many female leaders taking on important roles in every walk of life in Singapore speaks volume of the achievements the country has made in empowering women. It has been such a pleasant and rewarding experience interacting with the female leaders across different sectors in Singapore.
• In terms of women empowerment globally, much has been achieved, but it is far from enough. We need to do more domestically and globally to realize the UN Sustainable Development Goal of achieving gender equality and empowering all women and girls. The task may be daunting, and the challenges formidable, but with our joint and consistent efforts, I am convinced we'll see more and more women playing extraordinary roles across various fields in different societies, living up to their full potential to create a better world for women, girls, men, and boys everywhere.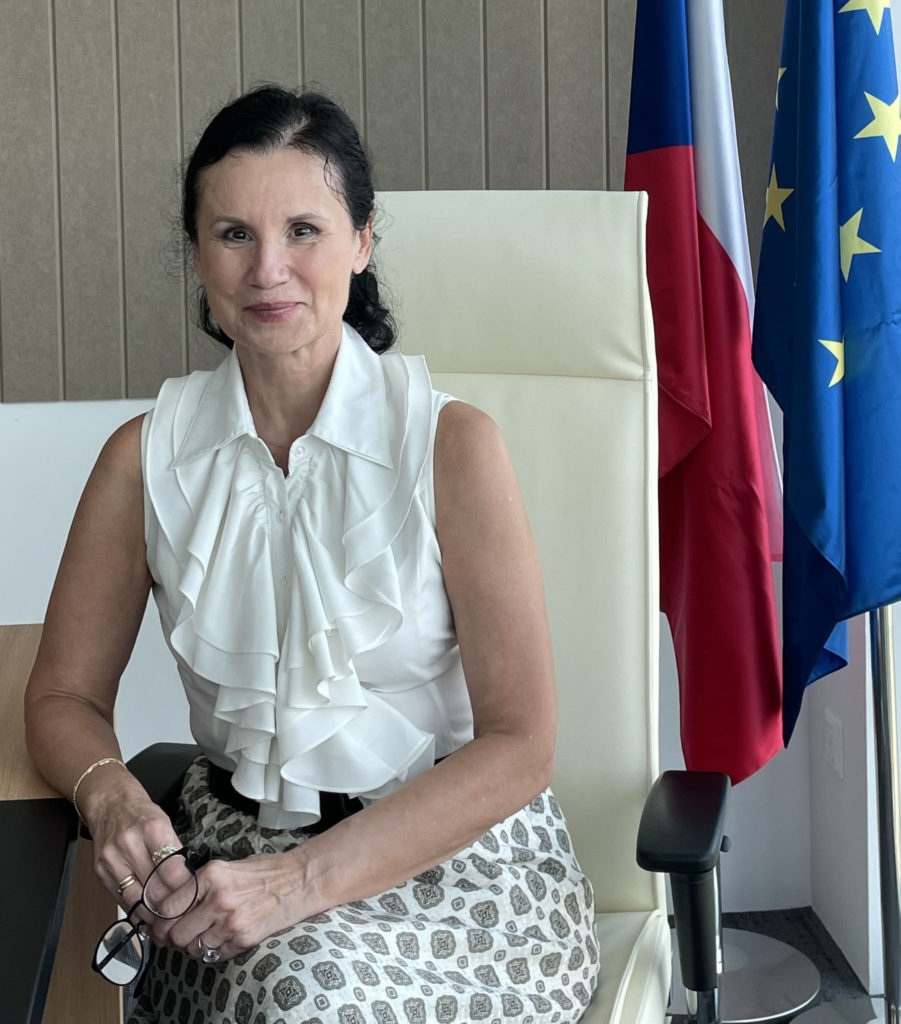 ---
H.E. Michaela Fronkova
Ambassador of Czech Republic to Singapore
• The international environment discusses often and at length the need for gender balance. And rightly so, because this question, despite being on the table for several decades, is still not satisfactorily resolved. Admittedly, it has to be sad, several ways to improve it are entirely in the hands of women. It is crucial to spread awareness among us women that it is our duty to support and help each other. We are our own best friends, we need to keep this in mind all the time and remind ourselves of it.
• We, women, are the ones who bring new lives into the world. It is us who pass on the foundations of values ​​to children in the first years of their lives. So it's about raising boys correctly from a young age, leading them to respect women, but also raising girls correctly – leading them to self-respect and self-confidence. Guide girls not to let themselves be handicapped by mistakes, because to make mistakes is human. You have to learn from them and move on. Psychologists claim that the difference between men and women in the approach to their own mistakes is striking. The man makes a mistake, closes the imaginary door behind him and doesn't deal with it anymore; the woman remains with her own mistake for a long time, she although closes the imaginary door, but she remains locked with the mistake in the room.
• The number of women in diplomacy in my country is increasing, this trend is particularly noticeable among the younger generation. Therefore, women are not yet represented so much in the highest positions, but at lower career levels their number already exceeds men. It is then only a matter of time before the percentage of female ambassadors increases. Of course it is right – a woman brings empathy to diplomacy, an approach that is more and more needed in a world with fast-growing and ubiquitous technologies. Diplomacy is about man for man, it remains fully in human hands and you need to have an empathetic approach to achieve long-term results in diplomatic negotiations.
---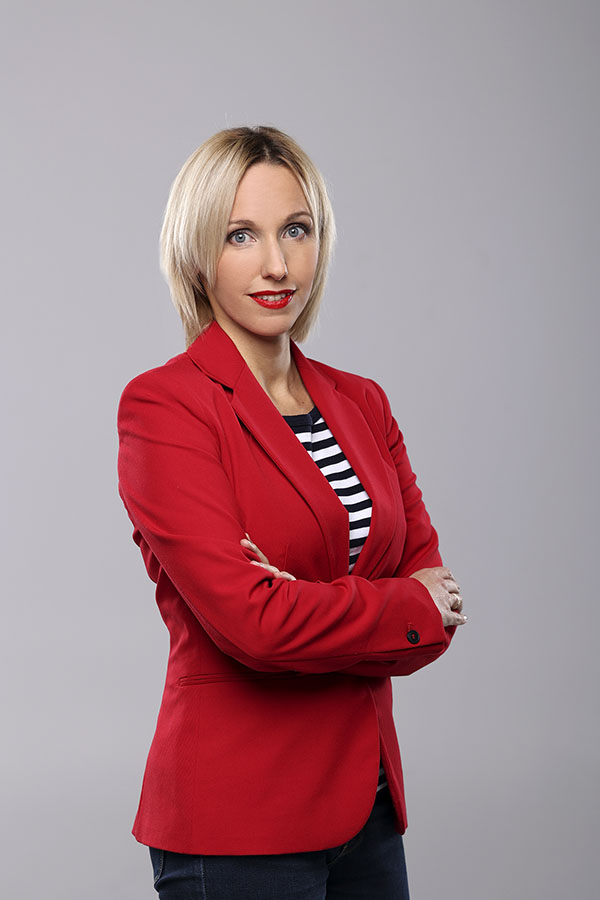 H.E. Judit Pach
Ambassador of Hungary to Singapore
• In my opinion, one of the most pressing needs is to promote greater gender equality in all aspects of life, from education and access to health care to equal opportunities in the workplace and equal pay for equal work. Additionally, it is essential that women empower women. By supporting each other, women can create a stronger, more empowered future where their voices are heard and respected. Furthermore, supporting and lifting each other up enables us to develop a stronger sense of self-worth, as well as the confidence to stand up for our rights, pursue our goals, and advocate for change.
• I believe collectively, we can all take steps to challenge pervasive gender-based discrimination in all forms. We need to empower women and girls through meaningful conversations and support networks. As a female leader myself I believe it is very important that we make sure that female voices are heard and respected within decision-making processes.
• I believe women's roles in diplomacy and international relations will continue to grow, as women are becoming increasingly influential in setting global agendas and making a significant impact in the global community, either through their work in government and politics, their activism, or their accomplishments in other fields. What is more, women are often on the front lines of conflict, working to bring peace and stability. Women are often first responders to humanitarian crises and often are the people most aware of the real needs of their communities. This increasing role of women is essential both to achieve justice and to ensure we reach our full potential, on both the individual level and on the global scale.
---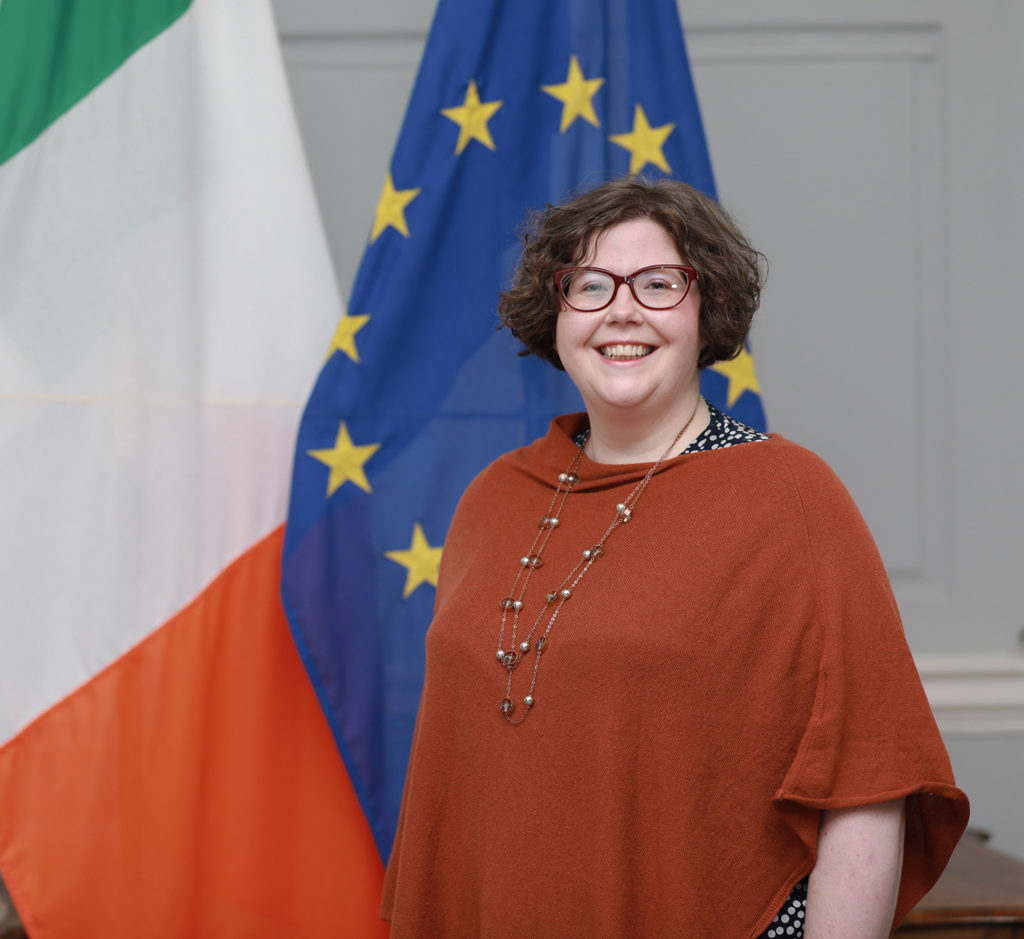 H.E. Sarah Ann McGrath
Ambassador of Ireland to Singapore
• The theme of this year's IWD "Embrace Equity" is one which I am very passionate about because it captures the idea that systems which on the surface appear "fair" or "meritocratic" are not always equitable because not everyone is starting from the same place. I believe it is important that we recognise that the change that is needed to achieve gender equality involves changing organizations, and indeed society, rather than approaches which focus on changing or "fixing" women to encourage them to emulate the behaviors of men to succeed at work. Policies which support genuine work/life balance – regardless of family status – and empower women and men to be their authentic selves and expand their choices will not only result in greater gender equality but also better and more successful societies.
• The approach of the Department of Foreign Affairs of Ireland to both gender equality and broader diversity and inclusion can be summarized using "the three Rs"
Resource: Women are over 50% of the population so if we do not recruit, retain or promote women we are overlooking an enormous pool of talent for our organization.
Reputation: We want to be seen as a great place to work and Ireland – like many countries – advocates for gender equality in our foreign and development policy. We must then also take the same approach inside our own organization to be consistent with our commitment to the UN Sustainable Development Goals
Representation: As a diplomatic service we have a representational role. My colleagues and I represent Ireland around the globe and Ireland, like the world, is 50% female. I am very proud to be the first woman to serve as Ireland's Ambassador to Singapore and while Ireland is far from perfect we will this year for the first time reach gender parity amongst the leadership of our overseas missions.
• Every role in diplomacy and international relations is one which can be a woman's role. In the years ahead I hope we will see some additional "firsts" in roles which have up until now only been occupied by men e.g. the next Secretary General of the United Nations but also continuing progress toward critical mass in organizations and roles where the glass ceiling has already been broken. Gender equality and embracing equity whether in foreign or domestic policy is not only about women, it is about all of us. Any study you care to consult will show the direct economic and other benefits of women's full and equal participation. In summary: when women succeed, societies succeed. 
---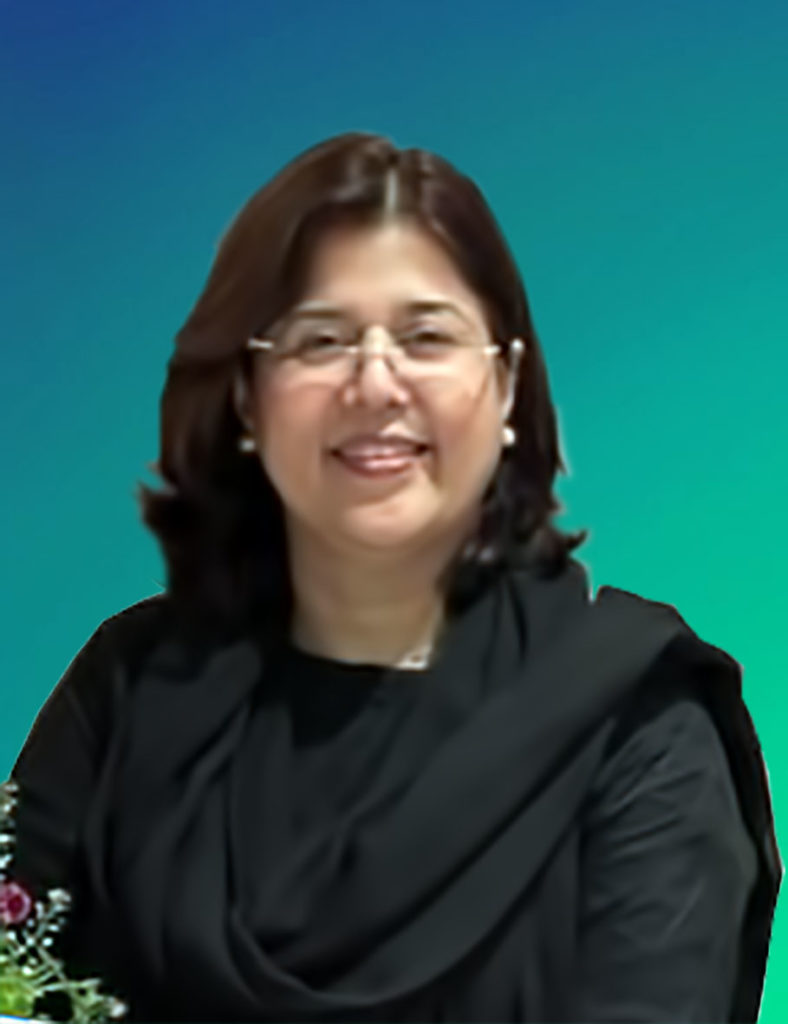 H.E. Rukhsana Afzaal​
Pakistan High Commissioner
• I think the overall societal attitudes and response to women in leadership roles are still not up to the mark. Women still suffer biases, hostility, and at the times, vitriol in the workplace. Secondly, when a man fails, his failure is an individual failure, his gender is never blamed, but when a woman fails, the gender is blamed and ridiculed for being inferior. Thirdly, though women have joined the active workforce and shoulder the financial responsibilities of the family, their roles as mothers, daughters, and wives has not changed. While they share the financial burden of the male members of the family, the male members do not share their household responsibilities, which results in early burnouts, i.e many talented women throwing in the towel.
• The society needs to create an enabling environment for women to step out of the four walls of their houses and join the workforce. It has to give them a sense of security and comfort that they can become useful members of the household and contribute to the family income without compromising their dignity. No country in the world can afford half of its able-bodied population sitting at home and only half contributing to the national economy.
• Women bring their perspectives to the negotiations. They are more sensitive, patient, considerate, empathetic, resilient, and far-sighted, and have an eye for minute details. They bring sobriety and more meaning to the discussion. Their presence always adds value and credibility to diplomatic initiatives.
---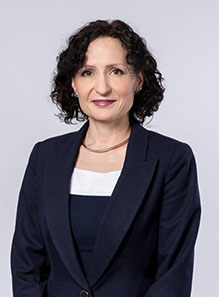 H.E. Ms. Magdalena Bogdziewicz
Ambassador of Poland to Singapore
• Last year's developments negatively affected millions of women across the globe – through socio-economic inequalities, natural catastrophes, human rights violations. In Poland, but also internationally, one the most pressing issues became the humanitarian situation of women in conflicts and as a result of them. My country hosts currently over two million of refugees from Ukraine, most of them women and children, who lost almost everything as a result of Russia's war: their loved ones, property, jobs, social safety nets. It is crucial to support them so that they can rebuild their lives in new circumstances.
• For women that suffer as a result of war, like for women in general, the key thing is to create opportunities and let them build their lives with independence and dignity. Securing access to job market, state and social services but not less importantly to child care and education opportunities for their children can go a long way. This approach has been adopted by Poland where both state institutions and non-governmental entities offer avenues and programmes to do so.
• I am confident the role of women in diplomacy will only grow. It is a trend we have been observing for a while, as women often bring to the table many abilities necessary in modern diplomacy starting from multitasking and organization to pragmatism and communication skills. I see additional promise in technology as a big enabler of the current trends towards hybrid or more flexible working arrangements which will help to maintain work-family life balance for both genders.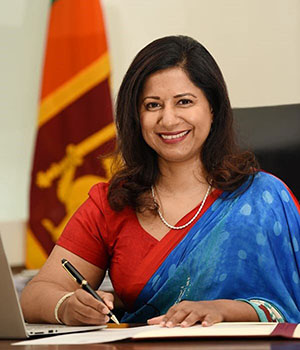 ---
H.E. Sumadhurika Sashikala Premawardhane
Ambassador of Sri Lanka to Singapore
• Creating an enabling environment at the workplace for women through flexible working options, be it part-time or remote working, can be a game changer that helps to balance work with other responsibilities. Not only does this help those with children or caring responsibilities to stay in the workforce, but in some cases, it can encourage women who were hitherto compelled to stay away from the workforce to actively enter it and contribute. I believe this is one of the most pressing needs that needs to be achieved to empower women globally, which can also be a boost to global growth.
• Collectively, we should work towards improving conditions for women by enacting laws that tackle inequality in every sphere and creating a conducive environment that can lead to increasing women's participation in the labor force. Some of these issues include addressing inequality in property ownership, access to credit, education, and healthcare, while of equal importance is improving access to transportation, technology, electricity, and water infrastructure.
• It is clear that there is significant economic gain from gender inclusion. I believe that women in diplomacy have a pivotal role to play in shaping the global discourse and advocating to level the playing field.
---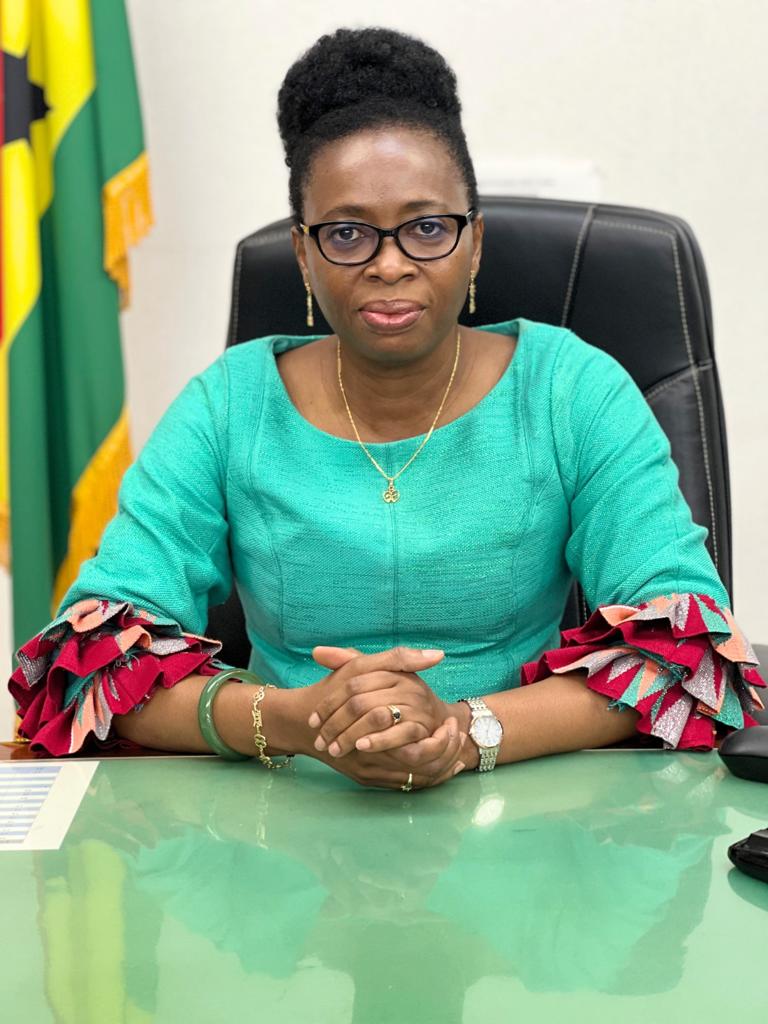 And a Note from…
H.E. Genevieve Edna Apaloo
Ambassador of the Republic of Ghana to Singapore
On this auspicious occasion, we celebrate the outstanding achievements and resilience of women from all walks of life and all over the world, whom, despite numerous roadblocks, have challenged gender norms, broken down glass ceilings, and created opportunities for themselves and for generations yet to come.
The celebration of International Women's Day is a stark reminder of the immense impact women have had and will continue to have on society.
his year's theme "DigitALL: Innovation and Technology for Gender Equality" throws into the spotlight, the impact of the digital gender gap on widening economic and social inequalities.
According to the United Nations, Women hold only 2 in every 10 science, engineering and information and communication technology jobs globally, with an estimated USD$1 trillion from the GDP of low and middle-income countries lost in the last decade due to women's exclusion from the Technology and Digital education.
To re-echo the words of a renowned Ghanaian scholar, Dr. James Emmanuel Kwegyir-Aggrey, "If you educate a man, you educate an individual, but if you educate a woman, you educate a nation," to wit, the impact of women's education is felt across the board; within communities, countries and the world at large.
It is against this age-old wisdom that I laud the carefully selected theme and join in the clarion call for conscious and sustained efforts towards women's full participation in today's digital world for a sustainable future.
I thank you.
---