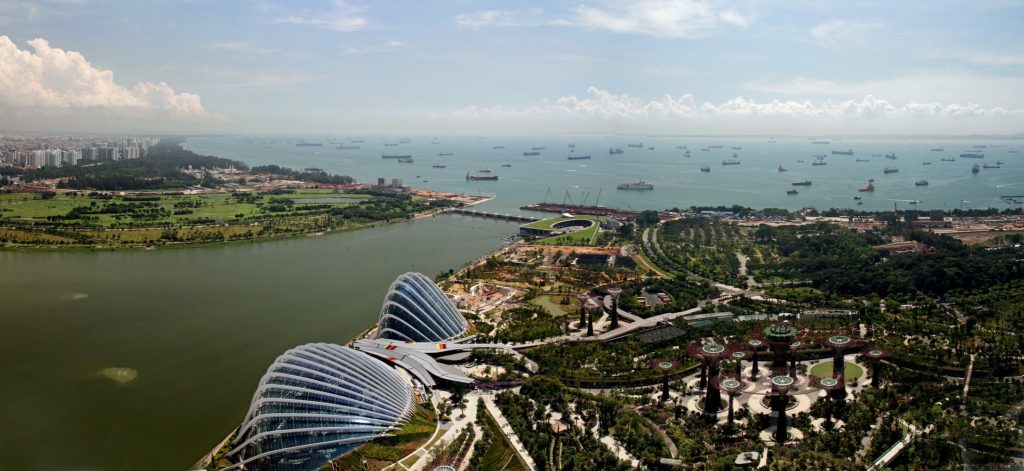 The Ministry of Trade and Industry (MTI) and Enterprise Singapore (EnterpriseSG) will provide more assistance to companies and workers as part of the efforts to decarbonize Singapore's industry and businesses
IN order to decarbonize Singapore's economy, the Ministry of Trade and Industry (MTI) and Enterprise Singapore (EnterpriseSG) will provide more assistance to businesses and employees. Among them are programmes aimed at helping Singaporean businesses improve their sustainability capabilities, take advantage of green growth opportunities, and prepare their workforce to fill in-demand roles in the green economy.
Sustainability as a Competitive Advantage
Because investors and consumers are demanding more sustainable practices from businesses in almost every industry as global climate action gains momentum, Singapore's economy will go through one of the most extensive and thorough transitions to a net zero emissions economy. Businesses need to adapt to this change by rethinking their business models and adopting a clear sustainability strategy in order to gain a competitive edge when serving global markets and as Singapore transitions to a green economy.
Enhancing Singapore's Business Sector's Sustainability Capabilities
Small and medium-sized businesses (SMEs) will need to build their sustainability capabilities in order to remain competitive and relevant as multinational corporations (MNCs) and larger businesses look to decarbonize their supply chains. EnterpriseSG will add new initiatives to the Enterprise Sustainability Programme, which was launched in 2021, in order to give local businesses in Singapore easy access to tools and resources for their sustainability journey. These include:
• Partnership initiatives, online education, and technological solutions to help SMEs manage their carbon emissions.
• Training sessions and a handbook to help SMEs report on sustainability
• New sectoral and thematic sustainability playbooks that outline important concepts and give SMEs concrete steps to increase their sustainability
• A single, accessible online location where SMEs can find resources and data more quickly
• An improved Enterprise Development Grant (EDG) for sustainability projects, which will provide up to 70% of funding for such projects until 2026.
At the same time, the government will keep leveraging Singapore's advantages as a global center for finance, logistics, trade, and R&D to seize business opportunities in emerging green industries and support local companies in using sustainability as a competitive advantage.
A pro-enterprise regulatory environment is critical to encourage innovation and growth of the green economy. As such, MTI launched the Green Economy Regulatory Initiative (GERI) in November last year. This one-stop platform is aimed at businesses with innovative solutions in sustainability that face regulatory impediments or lack of clarity around existing regulations. Proposals submitted through GERI will be assessed on an expedited timeline, and potential concepts could be trialed in regulatory sandboxes at a faster pace. We encourage more businesses with innovative products and/or services in the green economy to leverage the support provided by GERI to address regulatory hurdles.
Equipping Singaporean Workers with Green Skills
MTI will also support workers to be equipped with the relevant skills for new or transformed jobs in the green economy. This includes jobs in fields such as sustainable engineering and carbon footprint management. MTI, in partnership with SkillsFuture Singapore, will set up a Green Skills Committee to bring together industry leaders and training providers to drive Singapore's efforts in developing the skills and training programmes required for a green economy. The joint effort between the Government, industry and training providers will ensure better pacing of the training of workers with job opportunities and ensure that workers are equipped with the right skills to take on new roles.
For a start, MTI will identify the jobs and skills required in the energy sector and for sustainability reporting and assurance, and build the training framework and programmes for these jobs. MTI will also continue to work with the industry to identify new demand areas for green skills and grow this platform.
MTI is committed to work together with businesses and workers to realize the opportunities in the transition to the green economy.
Sourced from Singapore's Ministry of Trade and Industry site