Prime Minister Narendra Modi dedicates the new Parliament House, highlighting its significance as a symbol of Indian democracy and progress.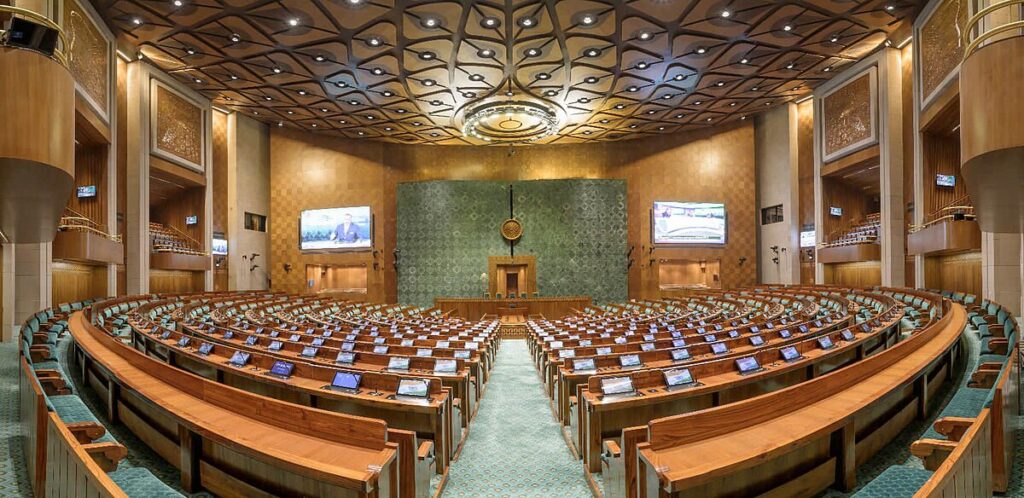 Prime Minister Narendra Modi marked a historic moment in India's journey by inaugurating the new Parliament House on May 28, 2023. During the ceremony, he paid homage to sacred traditions by installing the Sengol with Nandi and lighting the Diya.
Addressing the nation, Prime Minister Modi emphasized the profound significance of this event during the Amrit Mahotsav, calling it a gift to the nation. He highlighted that the new Parliament House symbolizes the collective dreams and aspirations of 140 crore Indians, showcasing India's unwavering resolve on the global stage.
The Prime Minister underscored that the new edifice serves as a bridge between plans and reality, policies and execution, and determination and success. It stands as a testament to the sacrifices of freedom fighters and heralds the dawn of an Aatmnirbhar Bharat (Self-reliant India) and the realization of a developed nation.
Acknowledging the historical importance of the sacred Sengol, the Prime Minister expressed gratitude for the opportunity to restore its dignity. He affirmed that it will serve as a perennial source of inspiration during parliamentary proceedings, echoing the deep-rooted democratic traditions of India.
In conclusion, Prime Minister Modi expressed confidence that the new Parliament House would be the cornerstone of a prosperous and empowered India. He called for a commitment to policy, justice, truth, dignity, and duty to lead the nation towards strength and prosperity.