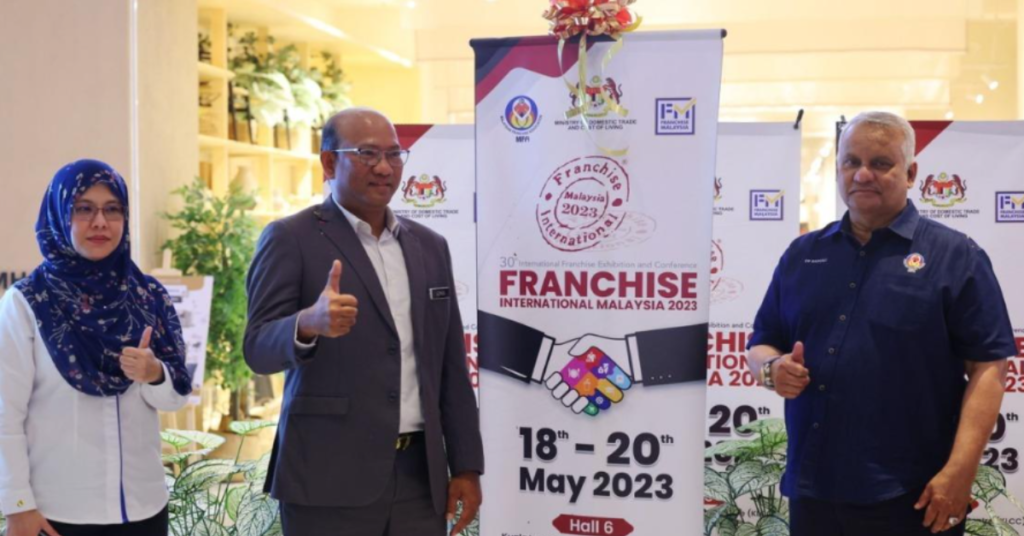 Developing business partnerships with other franchises before the conference could be pivotal to enabling the signing of more MoUs or business agreements during FIM2023 to generate more potential investments.
Exhibitors participating in the Franchise International Malaysia 2023 (FIM2023), to be held on 18-20 May 2023 in Kuala Lumpur in Malaysia, are urged to begin looking for and developing business partnerships with other franchises well ahead of the actual conference.
Domestic Trade and Cost of Living Ministry (KPDN) secretary-general Datuk Azman Mohd Yusof said this would enable more memoranda of understanding (MoU) or business agreements to be signed during FIM2023 and generate more potential investments.
Held at the Kuala Lumpur Convention Centre (KLCC)FIM2023 is the 30th edition of the event, and aims to provide exposure and business opportunities to individuals interested in being franchise entrepreneurs.
Secretary-General Azman said the Malaysian Franchise Association (MFA) is hoping to inform all exhibitors to engage other interested parties ahead of the event.
"We don't want that during FIM2023, those who want to partner up will take too long to think," he said at the media conference after the launch of FIM2023 here today.
Azman also shared that FIM2023 has set a target of RM550 million in potential franchise related investments–an increase of RMIOO million compared to the RM450 million recorded for FIM2022.
He said that many international and local franchises have signed up for FIM2023 and currently 94 exhibition spaces have been booked, including 76 franchises from Malaysia, with the rest coming from Singapore, Japan and South Korea.
"FIM2023 will also showcase franchise brands offering micro franchise business packages (under RM50,000) and affordable packages (RMI 00,000), including the Global Art and CheeseU brands," he said.
FIM is an annual programme jointly organised by KPDN and MFA, and over 15,000 visitors are expected to visit FIM2023 throughout the three days of the event.
MFA chairman Datuk Dr Radzali Hassan said besides the franchise exhibition, there will be conferences, business briefings and various educational entertainment activities during FIM2023.
Meanwhile, CheeseU Restaurant founder and director Thomas Ang said that his company would take part in FIM2023 for the fifth time this year.
Based on previous experiences as an exhibitor, he said they would usually offer their main product, cheesecake, for free to visitors and it would attract them to find out more about CheeseU.
"This year, we are going to prepare Japanese Ramen, another menu in CheeseU and this is how we will promote our franchise," he said.
CheeseU currently has nine outlets, including in Johor, Bangi, Selangor, and Putrajaya. The chain will open two outlets, in Kuantan, Pahang and in Batu Pahat, Johor.
Source from Bernama and Franchise International Malaysia official site