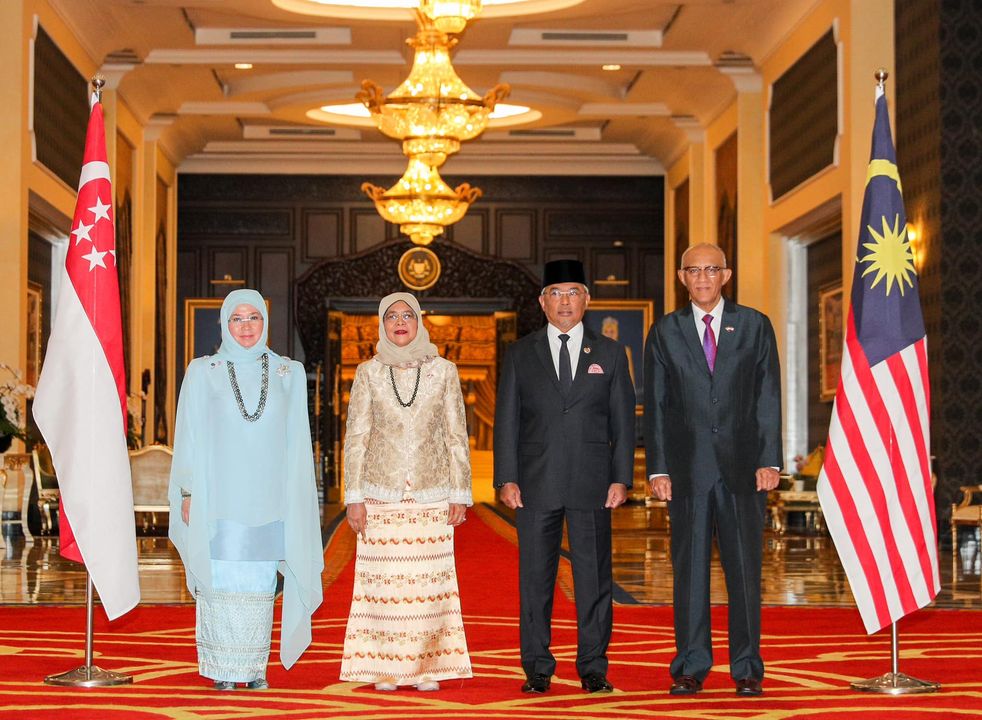 Singapore-Malaysia ties continue to be nurtured through on-going interactions at many levels between their leaders for the mutual benefit of both nations
President Halimah Yacob left for a State Visit to Malaysia from 20th to 22nd March 2023, at the invitation of H.M. Al-Sultan Abdullah Ri'ayatuddin Al-Mustafa Billah Shah ibni Almarhum Sultan Haji Ahmad Shah Al-Musta'in Billah, the Yang di-Pertuan Agong of Malaysia. This was President Halimah's first State Visit to Malaysia, and reciprocates His Majesty the Yang di-Pertuan Agong's State Visit to Singapore in October 2022.
President Halimah was accorded a State Welcome Ceremony at Istana Negara and called on His Majesty the Yang di-Pertuan Agong and Her Majesty the Raja Permaisuri Agong Tunku Hajah Azizah Aminah Maimunah Iskandariah binti Almarhum Al-Mutawakkil Alallah Sultan Iskandar Al-Haj.
For the First Time
Following the State Welcome Ceremony, His Majesty and President Halimah planted a Gelam Tree (Melaleuca cajuputi) in the Istana courtyard. President Halimah and Mr Mohamed Abdullah Alhabshee also witnessed an Orchid Naming Ceremony. President Halimah and Mr Mohamed will have a new orchid hybrid, the Vanda Halimah Yacob Mohamed, named in their honour. This is the first time that a Tree Planting Ceremony and an Orchid Naming Ceremony have been incorporated into a State Visit to Malaysia. Their Majesties also hosted a State Banquet in the President's honour.

President Halimah received a call from Malaysian Prime Minister Anwar Ibrahim. In her capacity as Chancellor of the National University of Singapore, President Halimah will also met the Sultan of Perak and Chancellor of the University of Malaya H.R.H. Sultan Nazrin Muizzudin Shah ibni Almarhum Sultan Azlan Muhibbuddin Shah Al-Maghfur-Lah.
President Halimah also met a group of Singaporean and Malaysian business leaders, and attended a reception hosted for Overseas Singaporeans in Malaysia. President Halimah, who is also Patron of Girl Guides Singapore, was also hosted to a visit to the Girl Guides Association of Malaysia by Her Majesty the Raja Permaisuri Agong.
The Singapore President was accompanied by Minister in the Prime Minister's Office and Second Minister for Education and Foreign Affairs Dr Maliki Osman, Minister of State for Trade & Industry and Culture, Community and Youth Low Yen Ling, Members of Parliament Murali Pillai, Xie Yao Quan, and Yeo Wan Ling, and officials from the President's Office, Ministry of Foreign Affairs and the Ministry of Trade and Industry.
During President Halimah's absence, Mr Eddie Teo, Chairman of the Council of Presidential Advisers, will exercise the function of the Office of the President.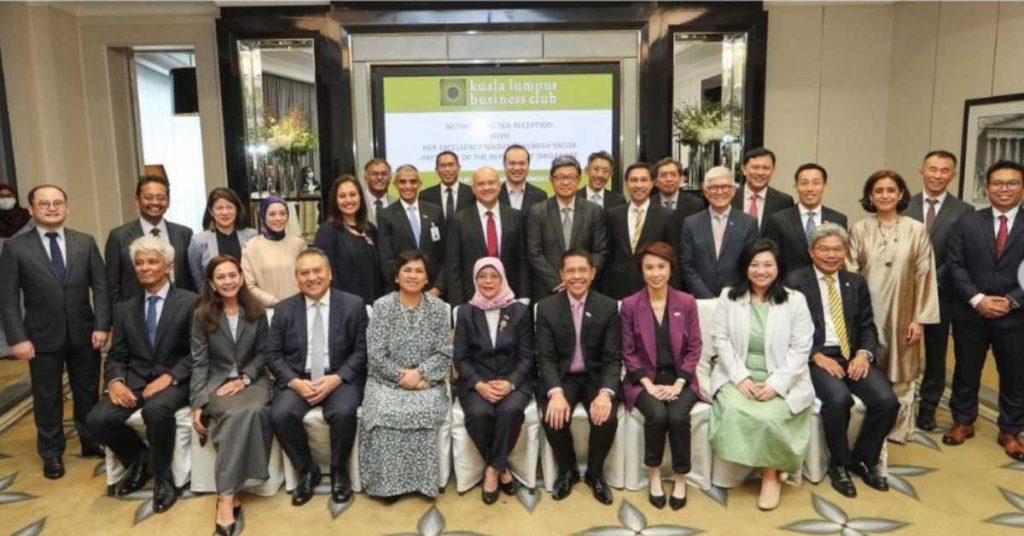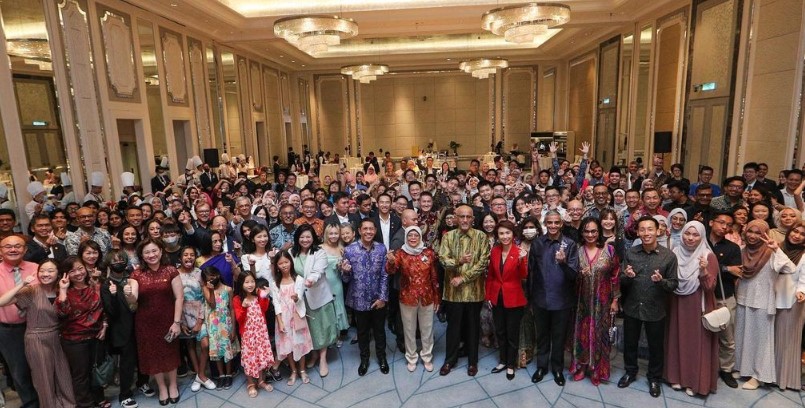 Sourced from Ministry of Foreign Affair site