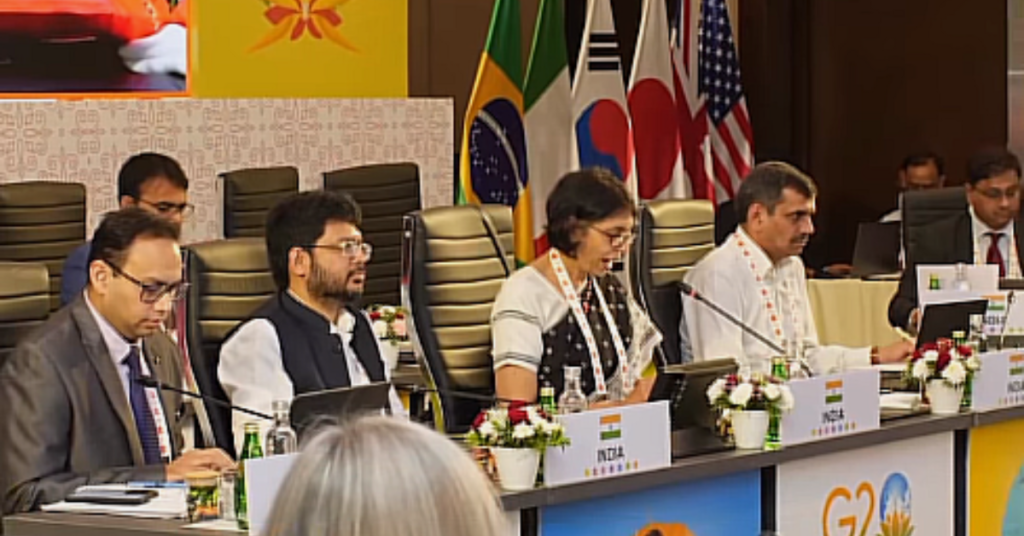 The G20 Employment Working Group meeting in Assam, India, achieved consensus on key issues such as global skill gaps, the gig economy, and social protection financing, with participants from 31 countries and 5 international organizations present.
The Employment Working Group (EWG) held its second meeting under India's G20 Presidency in Guwahati, Assam, where delegates from 19 G20 member countries, 7 guest countries, and 5 international organizations attended. The meeting, chaired by Ms. Arti Ahuja, discussed the priority areas of addressing global skill gaps, gig and platform economy, social protection, and sustainable financing of social security.
Other working groups, including the Sustainable Finance Working Group and Digital Economy Working Group, made presentations, and Jan Bhagidari activities were organized to involve citizens from all walks of life. The meeting resulted in constructive comments and suggestions towards the formulation of the Draft Ministerial Declaration and the Draft Outcome Document on "Gig and Platform Economy and Social Protection."
The meeting was a significant step towards building consensus on the outcomes of the priority areas and facilitated knowledge sharing, networking, and mutual understanding between participating countries and organizations.
Sourced from G20 site