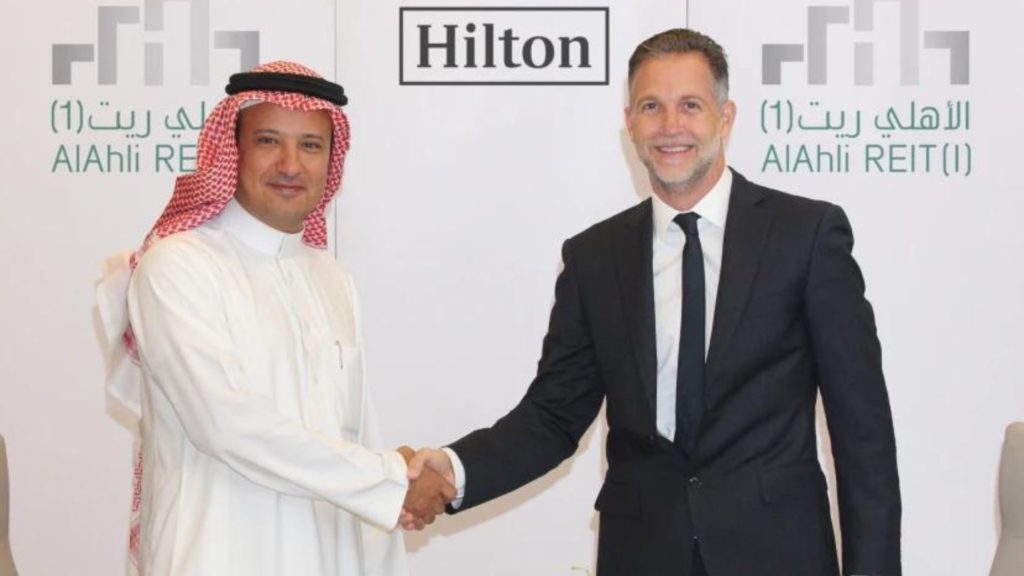 Hilton's new DoubleTree hotel in Jeddah and plans for expansion in Saudi Arabia signal potential growth for the tourism industry and economy
HILTON'S recent announcement regarding the signing of a new hotel management agreement in Jeddah is a significant development for the tourism industry in Saudi Arabia. As the country invests heavily in the sector, the addition of a new upscale hotel like the DoubleTree by Hilton Jeddah Al Andalus Mall will further attract more visitors, especially business travelers.
The new hotel is set to offer a premium experience to guests with its modern amenities and prime location. The property's proximity to popular shopping centers, medical facilities, and the airport makes it an attractive option for tourists and business travelers alike. Additionally, the hotel's seven meetings and events spaces will provide much-needed infrastructure for the country's growing conference and events industry.
Hilton's commitment to expanding its portfolio in Saudi Arabia is a major boost to the country's economy. The hospitality sector is a crucial contributor to the country's GDP, and the addition of more hotels will create more jobs, attract foreign investment, and stimulate economic growth. The company's partnership with SNB Capital further strengthens Hilton's dedication to working with great partners and contributing to the growth of the Saudi Arabian economy.
As Hilton plans to grow its portfolio to more than 75 hotels across multiple brands in the coming years, the move will not only benefit the country's economy but also showcase its unique cultural heritage and warm hospitality to visitors from around the world. This will help position Saudi Arabia as a world-class destination, attract more tourists, and create a positive impact on the country's overall image.
Sourced from Hilton