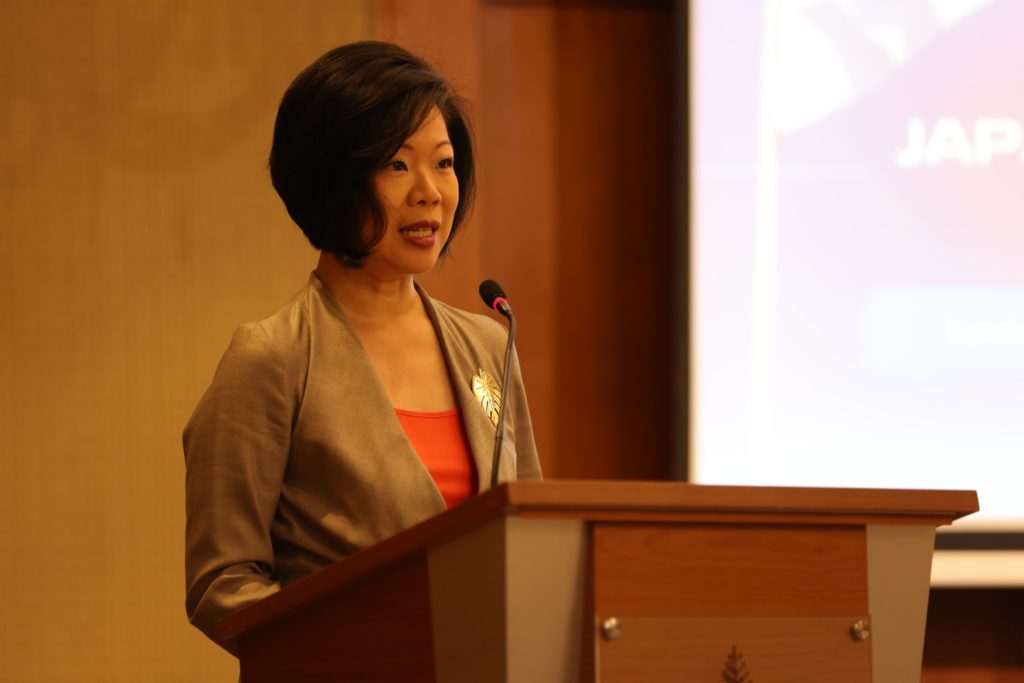 Senior Minister of State (Foreign Affairs) Sim Ann discusses Singapore's foreign policy principles and efforts to broaden the basis of international cooperation in a turbulent global environment
ON 19th April 2023, Senior Minister of State (Foreign Affairs) (National Development) Sim Ann delivered a speech in parliament at the Debate on the Motion of Thanks to the President, discussing how Singapore can navigate the challenges of a turbulent global situation. She stated the government and Singaporeans must work together to face this challenge, and emphasized that the country's foreign policy is driven by principles, not a quest for balance: "Singapore's foreign policy relies on a peaceful and secure external environment, transparent and effective international law, and a well-regulated global market economy to survive, maintain autonomy, and prosper."
The Senior Minister of State highlighted that the perception of balance in Singapore's foreign policy is a perceived outcome, not the objective. In a world where bilateral relations are equally good, no country would stand out for having particularly balanced or imbalanced relations with others. However, in a highly fractious world, maintaining equally strong ties with countries belonging to different camps would be hard. Sim Ann emphasized that Singapore-China and Singapore-US relations were not built on the basis of Singapore unilaterally maintaining a balancing act. Instead, these bilateral relations reflect decades of substantive, win-win collaboration.
She also stressed the importance of taking concrete steps to broaden the basis for international cooperation wherever possible. Singapore is committed to building an ASEAN-centered regional architecture and has championed and contributed to the rules-based multilateral system, including participating actively in the development of international rules and norms at the United Nations. Singapore has also taken on leadership roles in norms-setting and global governance on other issues, such as helping to build a secure and peaceful cyberspace through chairing the OEWG and contributing to the global fight against money laundering and the financing of terrorism through Singapore's Presidency of the Financial Action Task Force (FATF).
Furthermore, she emphasized Singapore's commitment to addressing existential issues such as climate change. The country has co-facilitated negotiations on developing carbon markets over the past two years, contributing to the world's collective effort to limit global carbon emissions. Singapore upholds a free, open, and rules-based multilateral trading system, and has promoted inclusive economic integration through forward-looking trade agreements. Sim Ann concluded her speech by emphasizing that while there are limits to what Singapore can do as a small country, the country must act on its conviction of multilateralism and its needs for peace, security, and economic development, doing its utmost to broaden the basis for international cooperation.
Sourced from Singapore MFA