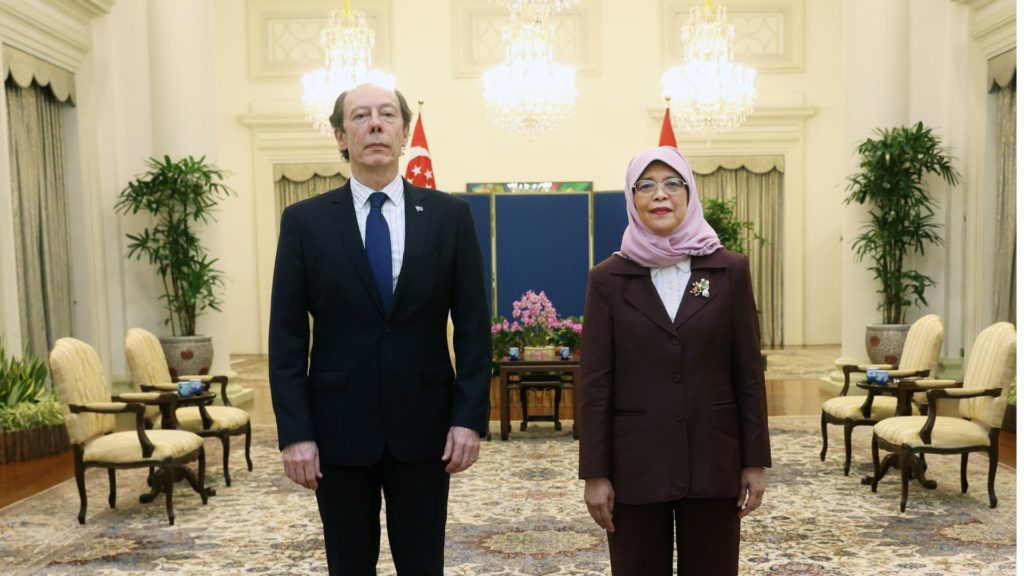 Uruguay's Ambassador Raúl Juan Pollak Giampietro presents credentials to Singaporean President, Halimah Yacob, commencing official duties to strengthen bilateral relations.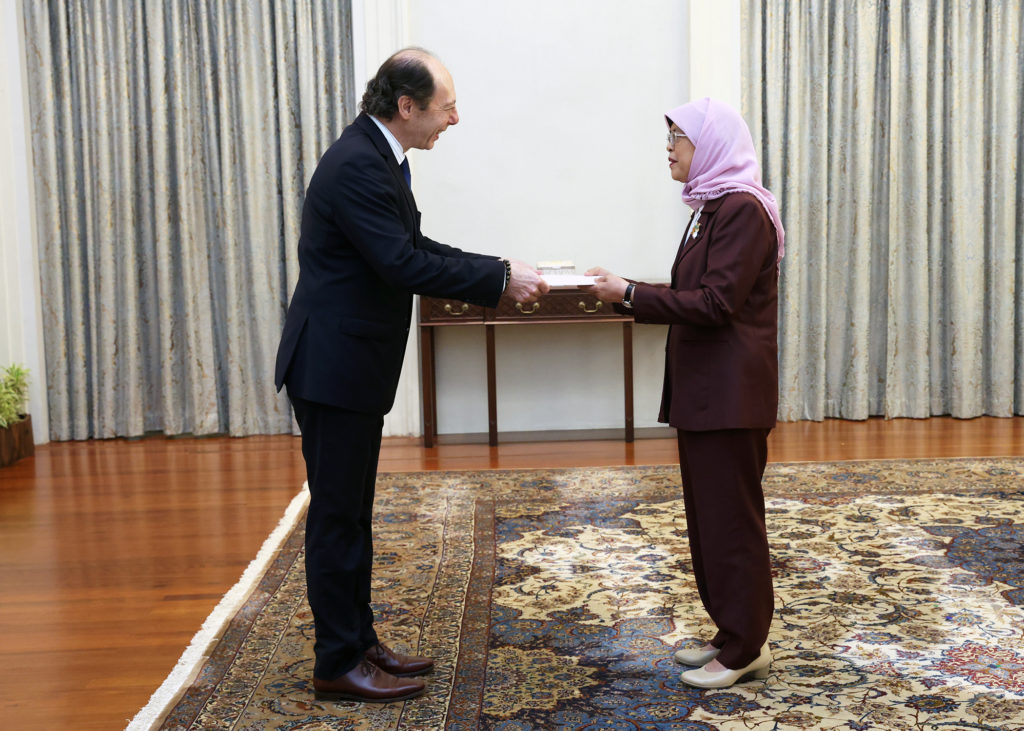 On April 25, 2023, His Excellency Raúl Juan Pollak Giampietro, the Ambassador of the Oriental Republic of Uruguay, presented his credentials to Singaporean President Halimah Yacob. This marks the official commencement of his diplomatic duties in the country.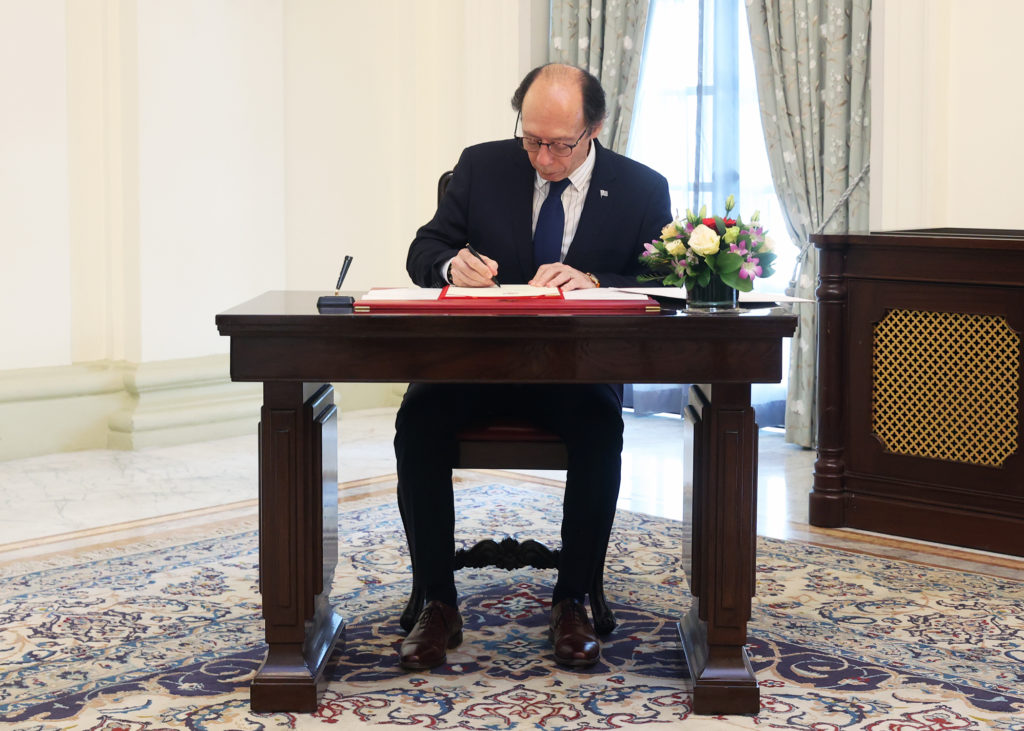 Ambassador Pollak Giampietro has a strong background in law and social sciences, having received his PhD from the University of the Republic of Uruguay's School of Law and Social Sciences in 1988. He has since held various roles in the Ministry of Foreign Affairs, including as Director-General of Political Affairs and Ambassador to several countries such as Guatemala, Haiti, Honduras, and the Dominican Republic.
Aside from his diplomatic duties, Ambassador Pollak Giampietro is also a respected professor at the Universidad ORT in Montevideo. He is married to Mrs. Raquel Pietrzik Nieves and they have five children.
As Singapore and Uruguay continue to maintain strong bilateral relations, Ambassador Pollak Giampietro's appointment is expected to further strengthen ties between the two countries.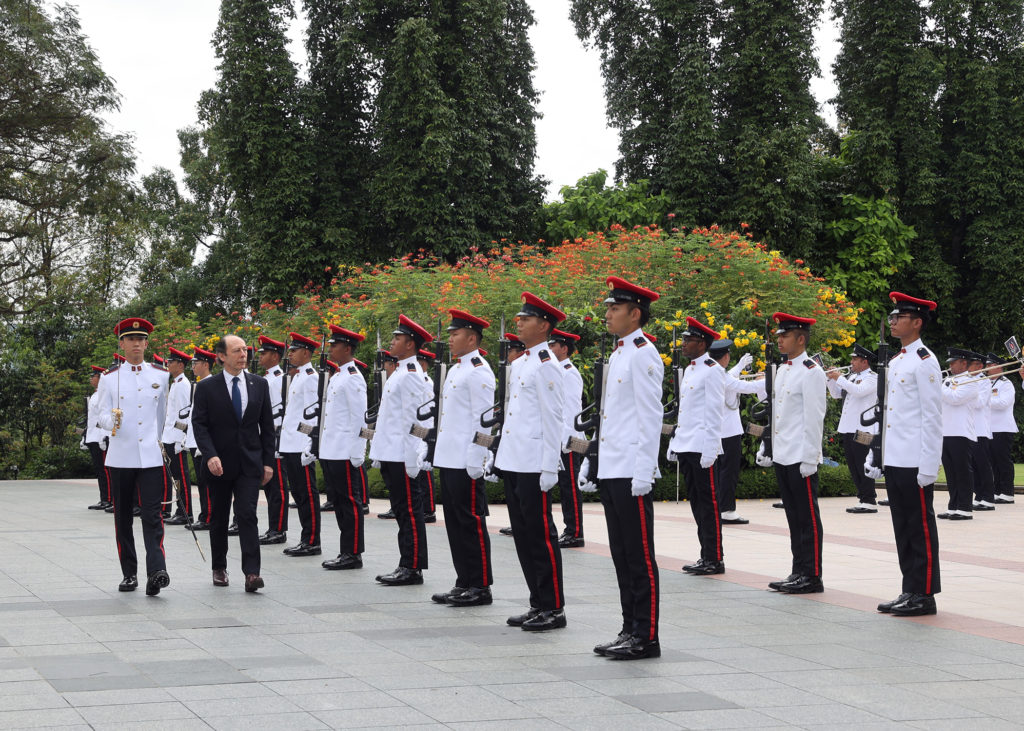 Sourced from Singapore MFA